Individuals and communities face many threats to a secure future. You can help by supporting nonprofits implementing one or more of these evidence-based strategies.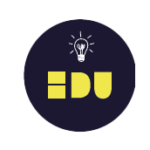 Recover learning lost and accelerate gains
The COVID-19 pandemic disrupted learning for children of all ages. Remote learning set children back, particularly those in resource-poor settings who didn't have supports like a place to learn, reliable WiFi, or parents who could stay home and serve as defacto teachers.
For children ages 0 to 8, brain development, social and emotional learning, and life skills are especially critical since early school success predicts later academic achievement and a host of positive life outcomes.
Philanthropy can help by strengthening the web of support that all children need to thrive. That web of support consists of the adults in their lives — parents, caregivers, teachers, and others — who help them meet their physical, social, emotional, and academic needs
Nonprofits making an impact
The nonprofits below support families and caregivers so that children can thrive.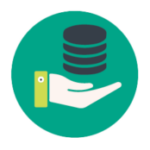 Increase financial security with guaranteed income, savings, and jobs
Even when someone has a reliable income, the lack of $500 in savings can start the slide into financial hardship, unemployment, or homelessness when an unexpected repair or medical bill comes due.
Direct, unconditional cash transfers – also known as guaranteed income programs – are one of the best means of addressing financial insecurity. Guaranteed income been used to address a range of issues including mental health, physical health, children's school achievement, and employment. Unlike in-kind assistance (e.g., food, clothing, housing) guaranteed income's flexibility allows people to handle their most pressing needs as needs arise.
Programs that help families build savings allow households to look beyond immediate crisis. As people build savings, they can realize a more secure future that could include owning a first home or having their children be the first in their families to pursue college, and, of course, access to better paying jobs further secures financial security
Nonprofits making an impact
The nonprofits below help those most vulnerable build financial security.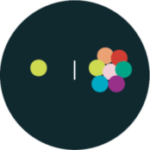 Address structural inequality so everyone has a fair chance
Disparities by race, gender, socio-economic status, age, and geography often result from policies and practices that systematically exclude certain groups. Such structural inequality exists across a range issues, including health care, education, housing, economic development, and environmental impact,
Funders can consider 5 dimensions in reviewing an organization's work: inclusivity, durability of power, strength of evidence and systems-level impact.  Work that improves inclusivity, durability of power, and systems-level impact has the potential for dismantling structural inequality.
These 5 dimensions are part of a free toolkit we  developed in partnership with Lever for Change, an affiliate of  the John D. and Catherine T. MacArthur Foundation. The toolkit was informed by colleagues at Penn's School of Social Policy & Practice – Amy Hillier, Dennis P. Culhane, Johanna K.P. Greeson, and Ioana E. Marinescu – who each study different aspects of structural inequality
Nonprofits making an impact
The below nonprofits work to address structural inequalities that keep communities from a secure future.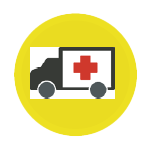 Provide effective disaster relief across all stages
Climate- and weather-related disasters and floods have been rising disproportionately in both incidence and gravity. At the same time, communities face urgent man-made disasters including mass shootings, armed conflict, and refugee and migrant crises.
Many individual donors and institutional grantmakers are moved to help when a crisis first hits. Yet the effects of a disaster persist long past the initial headlines. Ensuring a more secure future requires considering all four stages of disaster response: initial response, recovery, risk mitigation, and preparedness.
How to best help? Prioritize financial assistance (vs. in-kind donations). Recognize that both large organizations (that have specialized training and global supply chains) and smaller, local nonprofits (that have community knowledge and trust) are needed for an effective response. Consider giving to a pooled fund to ensure money is available during the later phases when media and donor attention wanes.

Strengthen democracy
Multiple indices that track the strength of democracy – both in the US and globally – have measured declines in democracy and increases in authoritarianism.[1, 2] Yet democracy and democratic institutions have been a powerful force for ensuring that the interests of individuals are well met and that their futures are secure.
In 2019 we published We the People, an original framework for how philanthropy can strengthen democracy. In it, we identified 5 dimensions of a strong democracy, including one dimension that is often excluded from other frameworks but is increasingly under threat: social cohesion. The other 4 elements are empowered citizens, fair processes, responsive policy, and information & communication.
These elements reinforce each other and collectively,  contribute to a healthy and vibrant democracy.