Help families in public housing build savings
Nearly 6 in 10 households have fewer than $500 in savings.[1] Compounding the problem for families in federal housing programs, housing providers increase rent when residents increase their earnings, making it virtually impossible to save for a home or education. By partnering with public housing agencies, Compass Working Capital enables those in federal housing programs to increase earnings and save, helping them meet their financial goals and reduce their reliance on public assistance.
"This is a great program, especially if you're just starting off in your career or getting back into the workforce. You can build yourself up in so many ways, not just financially but also with your confidence and self-esteem."
– Damali, a Compass Working Capital client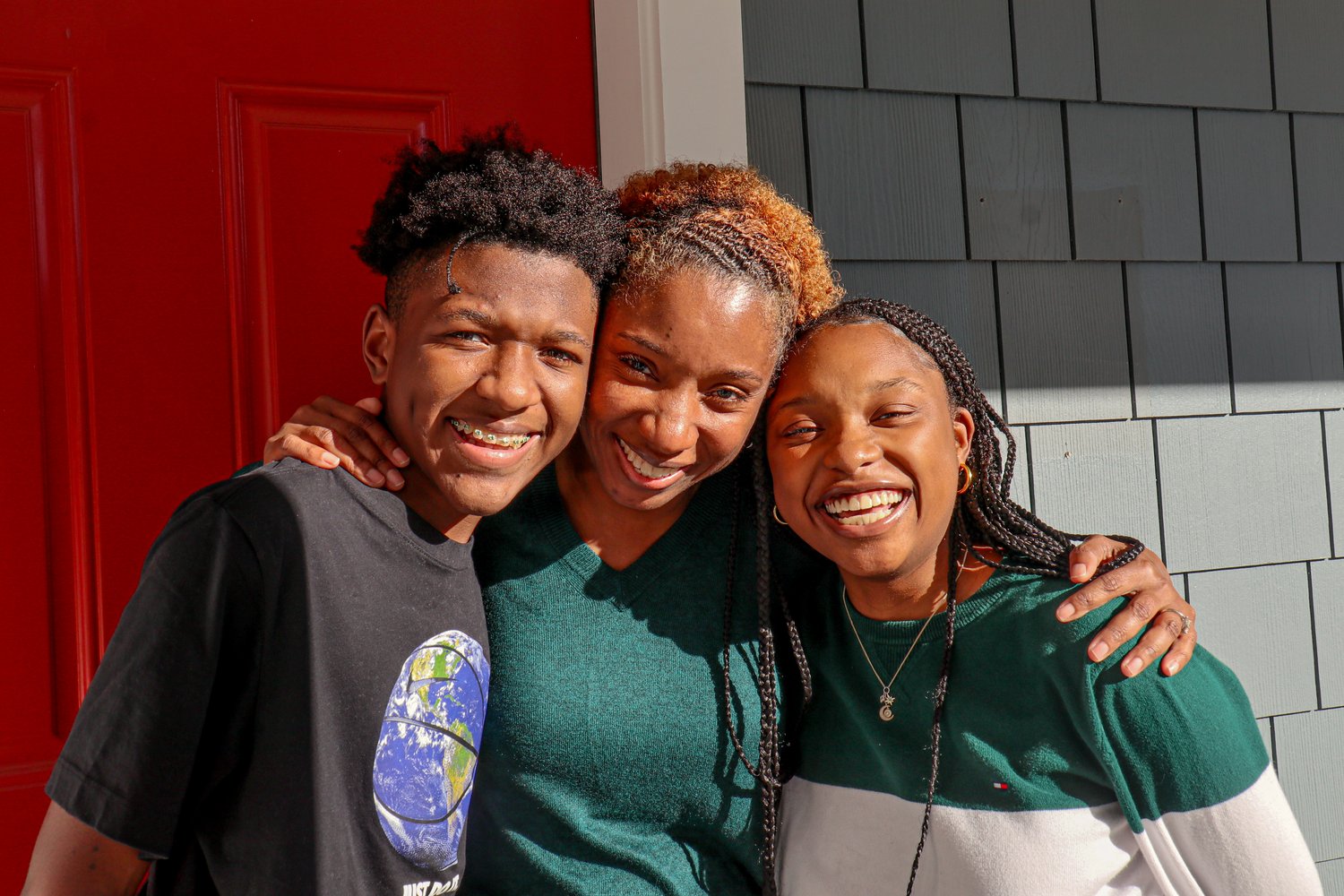 What it does
Founded in 2005, Compass Working Capital is a nonprofit financial services firm that operates the savings component of the Family Self-Sufficiency (FSS) Program, an employment and savings program established by the Department of Housing and Urban Development (HUD) for families in federally subsidized housing. In the FSS Program, when a household increases their earnings and has a corresponding rent increase, the amount of the rent increase is deposited into the household's FSS savings account, which is held in escrow while the participant is in the program.
Compass's financial coaches help participants set goals in five core areas: income/employment, credit/debt, savings, utilization of quality financial services, and asset development. To graduate from the program, participants must make progress towards these goals and no adults in the household can be receiving cash welfare. Once the program is completed, participants have unrestricted access to their FSS savings account and can use the funds however they wish. A qualitative study funded by HUD and the Oak Foundation found that participants reported using their FSS money to pay bills, fund savings accounts, buy a home, or cover unexpected expenses like the funeral of a family member.
Compass also advances policies that improve families' financial security, such as removing asset caps on down payment assistance programs and establishing a permanent refundable child tax credit. The organization has sites in Connecticut, Massachusetts, Missouri, Pennsylvania, Rhode Island, and Washington, D.C., supporting nearly 4,400 families, the majority of whom have been headed by Black or Latina women. It aims to enroll 220,000 households in their FSS program by the year 2030.
How effective it is
Compass Working Capital outperforms national benchmarks of FSS programs. The organization's FSS programming enrollment rate of 14% is 3 to 5 times that of the national average and its graduation rate of 75% is nearly 3 times higher. More than 90% of graduates leave the Compass program with savings. An independent evaluation of Compass found that after an average period of 3.2 years, participants (564 households in total) reported a $6,032 average increase in annual household earnings, a 23% increase compared to matched peers. They also reported a $249 average decrease in annual household public assistance, a 39% decrease compared to matched peers. Every dollar spent to deliver the program generates more than $2 in savings and increased income for participants over a 3-year period.[2]
How you can help
Nearly 75% of the organization's revenue is from philanthropic donations with the remaining 25% coming from contracted financial coaching services. Philanthropic donations support increasing enrollment, supporting other providers, and pursuing policies to make asset-building the norm in HUD-assisted housing. Providing general operating support allows the organization to direct funds where the money is most needed. For example, $500 supports training for financial coaches, $1,000 equips Compass's outreach team to enroll more families, and $1,500 provides a year of coaching for one family. Learn more at https://www.compassworkingcapital.org.
More ways to help
Benefits Data Trust (BDT) connects people to financial benefits and services (e.g., SNAP benefits, Medicaid) in six states. They are also helping state and local governments understand and adapt to new federal laws and supporting community-based organizations facing increased demand and strain. HOPE provides financial services, economic development programs, and policy advocacy to increase the financial empowerment of underserved communities in the deep south.