The Center for High Impact Philanthropy is actively engaged in the philanthropic and nonprofit community through events including webinars, panel discussions, speaking engagements, and more. Find recent events here and on our news page.
CHIP welcomes requests for speaking engagements and event requests. To invite one of our associates to participate in your event, please submit a request form or call 215-573-7266 for more information.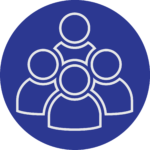 Location: G06, Huntsman Hall

Lauren & Bobby Turner Executive Speaker Series featuring Gregg Renfrew, Founder & Executive Chair of Beautycounter
The Lauren & Bobby Turner Executive Speaker Series will return to Penn's campus for the first time since the pandemic. Co-hosted by the ESG Initiative, Jay H. Baker Retailing Center, Center for High Impact Philanthropy, and Venture Lab, this year's event will feature a fireside chat between social impact entrepreneurs Bobby Turner, W'84, CEO of Turner Impact Capital, and Gregg Renfrew, Founder and Executive Chair of Beautycounter. They will share insights, lessons learned, industry advice, and much more.
This event is open to Penn and Wharton students. Registration is required but does not guarantee admission; seating will be available on a first-come, first-served basis. We suggest arriving early to secure a seat.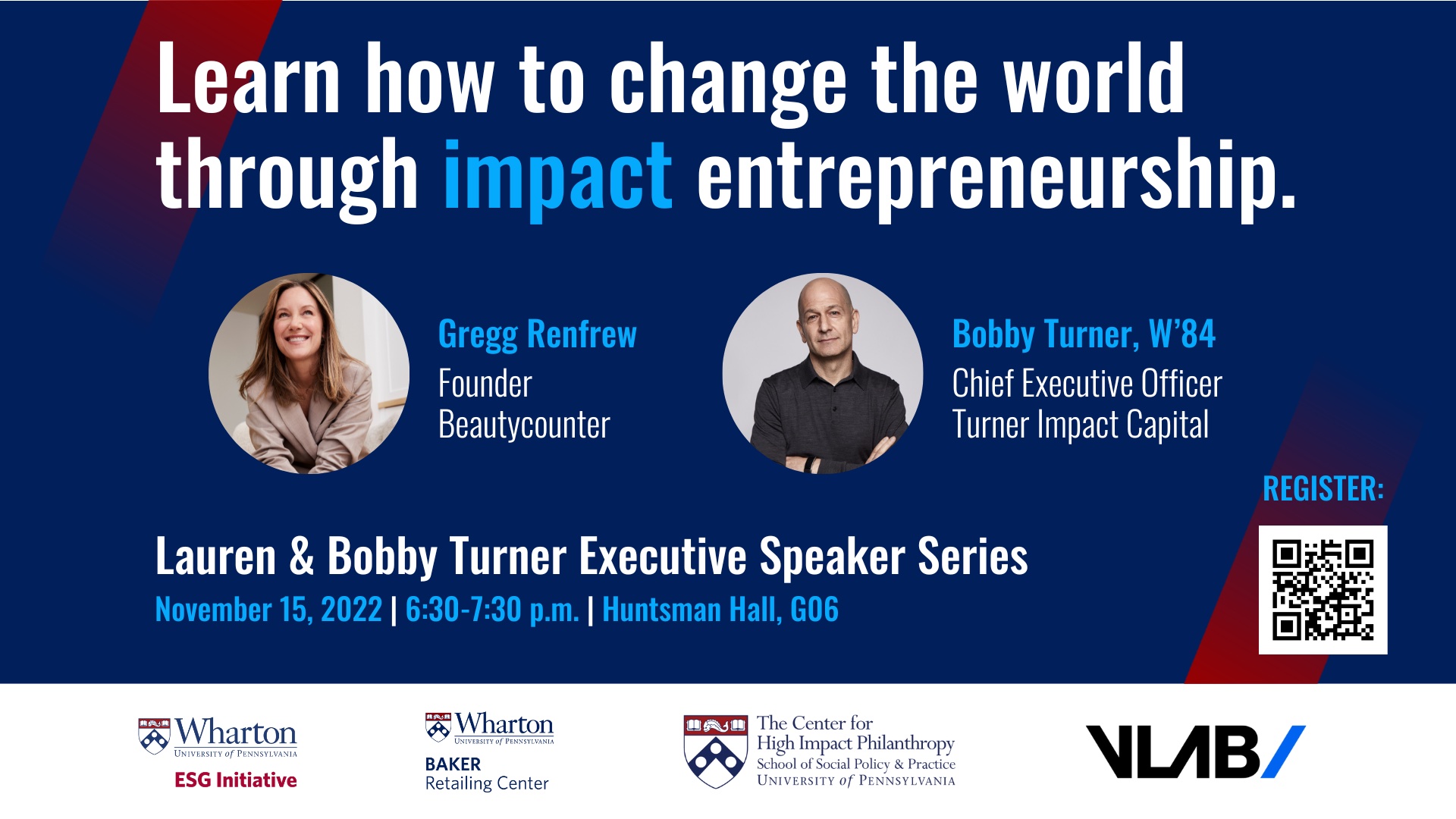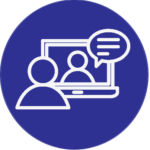 Spring 2023 High Impact Philanthropy Academy
CHIP has adapted our flagship Funder Education program into a flexible online High Impact Philanthropy Academy to help donors make the biggest difference possible. In the current environment, funders don't have a minute or a penny to waste. CHIP's High Impact Philanthropy Academy builds on over 13 years of helping funders and grantmakers worldwide achieve greater social impact. Our High Impact Philanthropy Academy runs part-time, online for two consecutive weeks to fit into your day.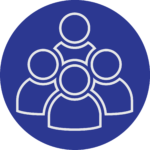 Location: Cafe 58, Houston Hall

Unlocking higher returns and lower risk through gender-focused investing: A book talk with the authors of 'The XX Edge,' moderated by Kat Rosqueta
Join us for a fireside-chat-style conversation with the authors of "The XX Edge: Unlocking Higher Returns and Lower Risk," moderated by The Center of High Impact Philanthropy co-founder Kat Rosqueta. In their brand-new book, authors Patience Marime-Ball and Ruth Shaber unpack the evidence that inherent gender differences between women and men make the former excellent financial decision makers and investment collaborators. If you are interested in investments or manage yours or those of others, The XX Edge provides exciting insights into a simple but often overlooked investment strategy to earning higher returns: including women as financial decision-makers.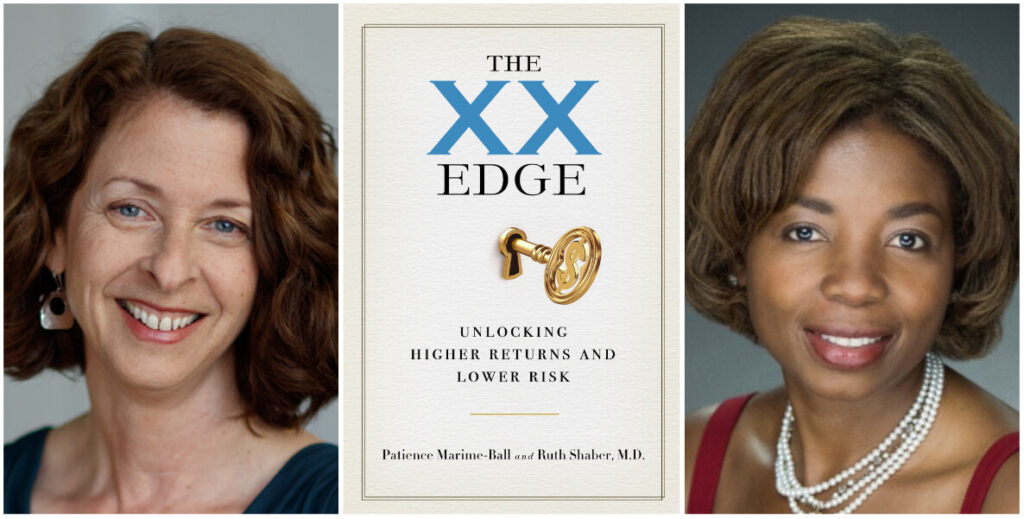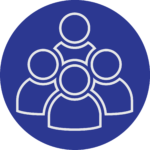 2022 Goldman Sachs Philanthropy Forum
CHIP's Founding Executive Director, Kat Rosqueta, will present at Goldman Sachs' Philanthropy Forum, which will convene 300 clients and friends of the firm who have a significant philanthropic interest and capacity in giving.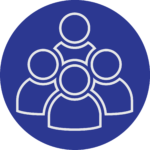 Location: 2022 Annual Exponent Philanthropy Conference, Minneapolis

Exponent Philanthropy Forum Special Breakfast – Equitable Learning Recovery: Bright Spots, Silver Linings, More Work to Do
Accelerating equitable learning recovery for the children who need the most support is possible. Donors like you can make a real difference.  Please join the Campaign for Grade Level Reading and the Center for High Impact Philanthropy for a special breakfast to discover how.
Be introduced to Early School Success: Recover learning and accelerate gains, a guide for individual donors and professional grantmakers developed by the Center for High Impact Philanthropy and informed by the Campaign for Grade Level Reading's 46-state network, dozens of experts and the best available research. Learn about the Campaign's Funder-to-Funder Conversations, a monthly series of webinars designed to provide space for shared learning about the latest developments, collaboration and coordinated investments.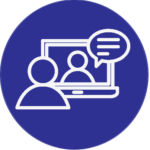 Total Impact Summit 2022: Investing For New Economies
What solutions will your investments drive forward? Our local, national, and global economies face significant challenges and opportunities – from public health to racial equity, disruptive technology to climate action. As hundreds of billions of dollars in individual and institutional capital seek financial returns and positive impact, the collective values, best practices, and investment decisions enacted today will shape future generations to come.
From integrated investments in local communities across the U.S. to global ESG alignment, leaders and practitioners are deepening proven practices and paving new paths to design the economies of our future. The Total Impact Summit 2022: Investing for New Economies is a two-day, dynamic summit for individual and institutional investors, fund managers, and financial advisors to connect with aligned peers, learn about local and global innovations, discover investable solutions, deploy capital, and generate social impact.
CHIP Senior Fellow, Richard Henriques, will be a featured speaker.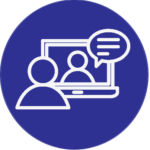 Virtual Event:
Wednesday, May 25.
12 – 1 PM ET
Early School Success:  Webinar on Helping Young Children Recover Learning and Accelerate Gains
The COVID-19 pandemic has disrupted learning for children of all ages. For children ages 0 – 8,  brain development and social and emotional learning are especially critical. Early school success predicts later school success and a host of positive life outcomes. Unless we can recover learning lost during the pandemic and accelerate gains, we risk losing a generation of children. Here's how to help.
The Center for High Impact Philanthropy and Campaign for Grade Level Reading present Early School Success, a primer and webinar to help donors and grantmakers support learning for young children during COVID-19 and in years beyond.
Register for our free webinar to:
Learn how support the whole child at school and home

Hear to expand learning opportunities so that learning happens everywhere
Find strategies to ensure digital equity for all learning communities
Hear from leaders at nonprofits and funders in early childhood and K-5 education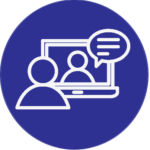 Virtual Event:
Monday, May 2.
2 PM – 3 PM ET
Choosing Change: Webinar on reducing structural inequality

The Center for High Impact Philanthropy and Lever for Change present Choosing Change: How to Assess Proposals for Their Potential to Reduce Structural Inequality, a toolkit to help donors and funders at all levels identify proposals and teams that have potential to advance more systemic change.
Individual donors and institutional grantmakers in all fields have sought to address the structural inequalities that prevent people from surviving, let alone thriving. We identified five dimensions funders can use to assess whether a proposal has potential to reduce structural inequality — or reinforce it.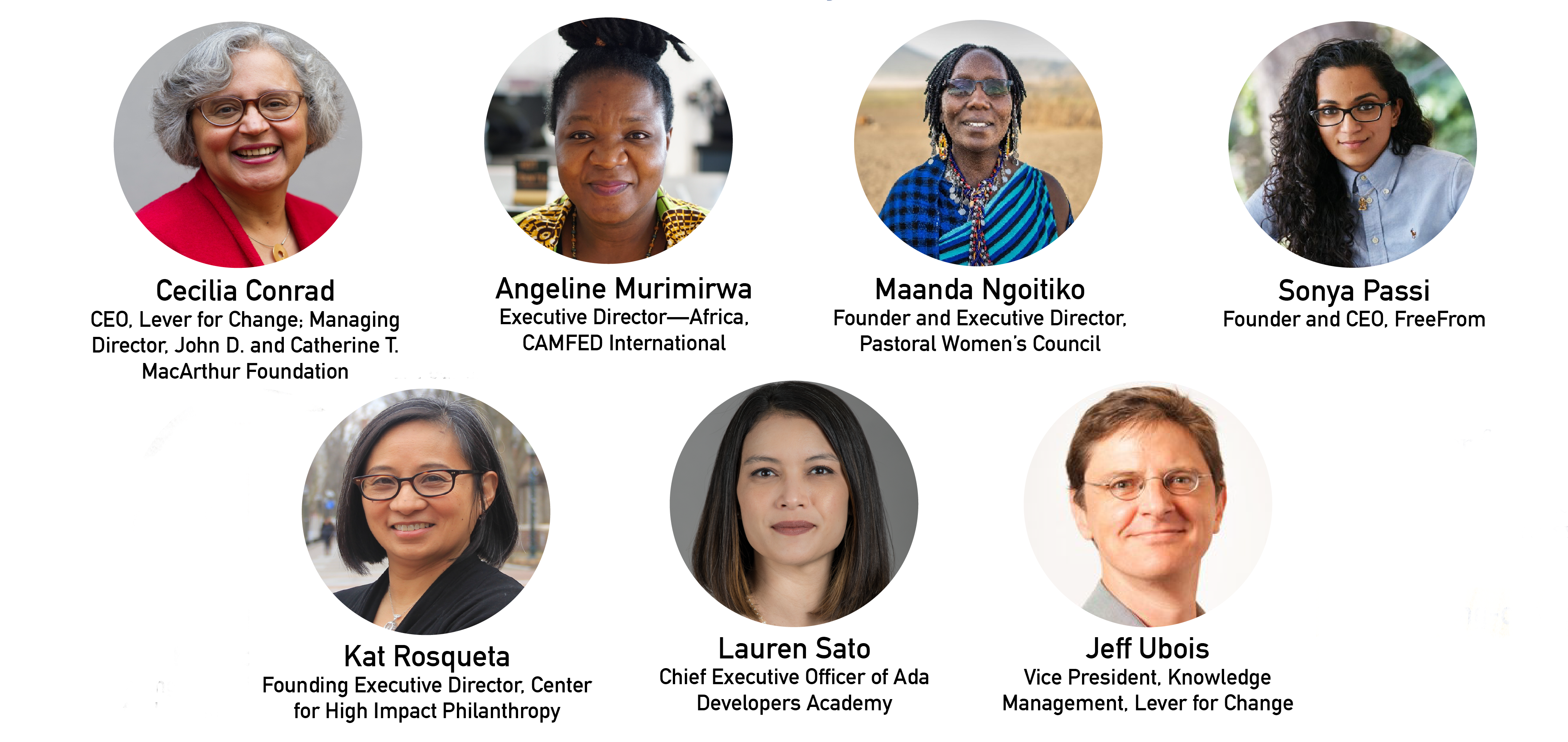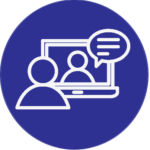 Location: Kleinman Center Energy Forum, Fisher Fine Arts Library

Thursday, April 28
2 PM – 3 PM ET
Stuart Weitzman Speaker Series on High Impact Philanthropy
Designing a Life: Community, history, and why I give

Presented by the School of Social Policy & Practice at the University of Pennsylvania, the Stuart Weitzman Speaker Series on High Impact Philanthropy celebrates and explores the personal paths of some of the world's most committed philanthropists.
The inaugural event will feature philanthropist and award-winning footwear designer Stuart Weitzman, W'63, in conversation with the Center for High Impact Philanthropy's founding executive director, Kat Rosqueta with an introduction by Chaz Howard, Vice President of Social Equity & Community, and a welcome from Sara Bachman, dean of the School of Social Policy & Practice.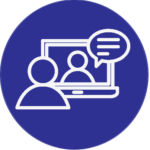 Virtual Event:
Friday, January 28.
9 AM – 10 AM EST
The Association of Fundraising Professionals New York City (AFP-NYC)

Keynote Address
CHIP's Founding Executive Director, Kat Rosqueta, will be delivering a keynote address at AFP-NYC's Annual Meeting, a gathering of 75-100 development professionals in the New York City area.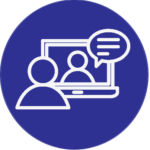 Webinar:
Wednesday, January 26.
12 PM – 1 PM EST
Inspiring Impact Faculty Series: Social Policy, the Workforce, & the COVID Economy
First came mass layoffs in some industries, and remote work and overburdened frontline workers in others. Next followed labor shortages and workplace disputes over vaccines and masks. COVID continues to disrupt labor markets in the U.S. and worldwide. Professor Ioana Marinescu of the School of Social Policy & Practice will have a conversation with her "Just Economics" podcast partner Katherina 'Kat' Rosqueta to uncover how social policies can be responsive to real-world conditions and create alignment between unemployment and staffing shortages, and how philanthropy at a local level can effect change.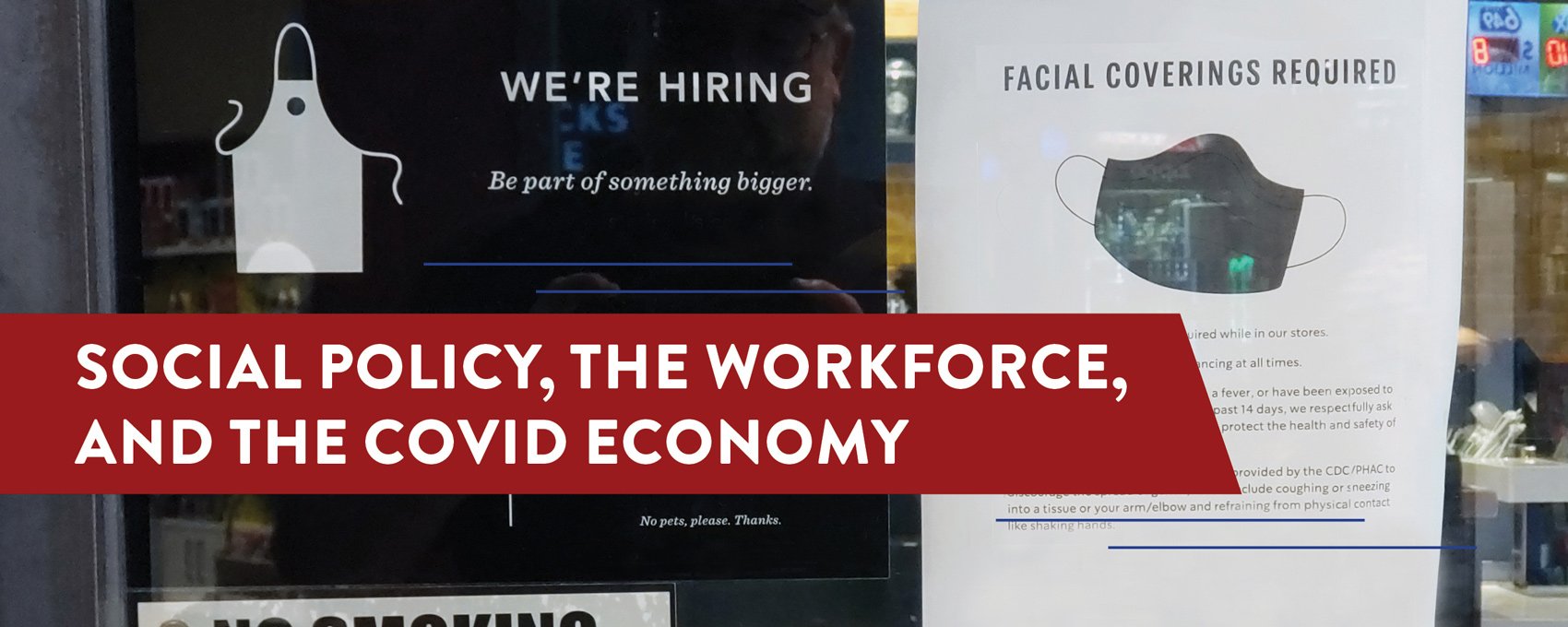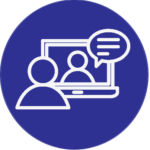 Webinar:
Tuesday, December 14th,
12 PM – 1 PM EST
SP2 Speaker Series: The Role of Black Philanthropy in Activism and Social Justice
The SP2 Speaker Series 2021-2022 presented by the School of Social Policy & Practice features conversations about race, equity, and justice with experts on social policy and social work. Hosted and moderated by Ben Jealous, this dialogue between Tyrone McKinley Freeman and Kat Rosqueta will take a look at the history and perception of Black philanthropy in the United States.
Read more
Discussion topics will include:
Who counts as a philanthropist?
In what ways has Black philanthropy fueled activism and empowerment in African-American communities?
How can we all practice philanthropy for social impact?
Please join the discussion with expert panelists:
Katherina Rosqueta – Founding Executive Director of the Center for High Impact Philanthropy at the University of Pennsylvania
Tyrone Mckinley Freeman – Author of Madam C.J. Walker's Gospel of Giving: Black Women's Philanthropy during Jim Crow, Associate Professor of Philanthropic Studies at the Indiana University Lilly Family School of Philanthropy,
Ben Jealous  – Professor of Practice, Annenberg School for Communication, Penn Carey Law School, and School of Social Policy & Practice, University of Pennsylvania, and President of People for the American Way.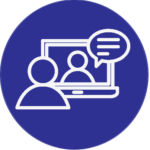 Webinar:
Wednesday, November 24,
9 AM EST (2 PM GMT)
Grantmaking & Systemic Change Panel Discussion
Donors have been making substantial grants to local and international development program for decades and although some donors offer multiyear support, the majority of donors only offer up to 3 years of funding.
The webinar will look at the funding of systems change program, programs that seek to bridge the divides of race, ethnicity, gender and socio-economic class — and question how best to fund long term initiatives such as these for best effect.
Read more
Is it time to challenge the 3-year funding cycle and ask, how can we share a common timeframe?
Please join the discussion, chaired by Lord Mark Malloch-Brown, President of Open Society Foundations and hosted by Philanthropy Company CEO, Caroline Underwood OBE, where this challenge will be explored by our expert panel;
Katherina Rosqueta – Founding Executive Director of the Center for High Impact Philanthropy at the University of Pennsylvania.
W Christopher Stewart – Chief Grants Officer the Templeton Religion Trust
Jenny Oppenheimer – Lankelly Chase, co-founder of Future Foundations UK  and European Steering Group for the Edge Funders Alliance.
Garth Japhet – CEO of South African NGO Heartlines
The webinar will take place on November 24th at 2pm GMT (9 am EST).
Please register here, or contact events@philanthropycompany.com for further information.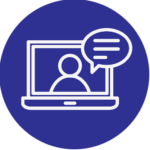 Webinar:
Wed, October 20
12 PM – 1 PM ET
Talent for Giving: Building the Team to Help You Do Good
In this webinar, learn how high net worth donors can identify people and networks to help create more impact with their giving. After more than two years of applied research, members of CHIP's team will present Talent for Giving: Building the Team to Help You Do Good, A guide for high net worth donors, with answers on finding the people, talent, and networks to help you do more good with your giving.

Read more
Who should attend:
Individual donors, foundation trustees, and philanthropic leaders
Join us online to learn:
Four common pitfalls and how to avoid them
The jobs you need done and who can fill them
How to find talent for planning, implementation, and assessment
How to build a more diverse and inclusive team for greater impact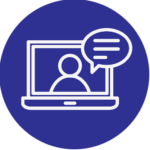 Webinar:
Wed-Fri, October 6-8,
9 AM – 12 PM ET
SPARX Conference 2021
Join an online forum of individuals passionate about creating social good in a series of workshops that aims to provide attendees with the tools and vision to create change. The SPARX Conference is run by Philanthropy Network Greater Philadelphia.
Founding Executive Director of CHIP, Kat Rosqueta, will join Keith Wardrip of the Federal Reserve Bank of Philadelphia in a discussion on Thursday, October 7, at 10 am about the role of community foundations before and during COVID-19. She'll share findings from Charting Impact: Findings from the COVID Dashboard and Lessons for the Road Ahead.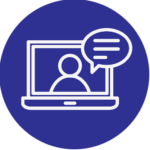 Webinar:
Fri-Sun, October 1-3
Momentum 2021: The Power of Penn Women
The Power of Penn Women is a virtual conference celebrating the power of Penn women. Join alumni and Penn community members of all backgrounds and generations that come together to learn, connect, and share how we are making an impact locally and globally.
Founding Executive Director of CHIP, Kat Rosqueta, will join Cheryl Alston, Danisha Patel, and Lisa Green Hall for The Art of Philanthropy: Impact & Influence. Personal values and passion have long been associated with charitable giving. But it takes more than good intentions for philanthropy to create positive, social impact. From venture philanthropy to impact investing to giving circles, learn how Penn alumnae are leading the field in employing new and innovative approaches to philanthropy. Most importantly, gain insights into creating your own path for practicing high impact philanthropy.