Financial security, stable households, and job opportunities are the foundation of a sustainable society. As a donor, you can help alleviate poverty and provide economic opportunity by supporting organizations performing essential work to support communities and families,  secure livelihoods and increase earning potential. provide direct cash transfers to those who need it most, and connect eligible people with benefits that ease their financial burdens.
GUIDANCE
Guaranteed Income: A Primer for Funders
Created by Asset Funders Network, the Center for High Impact Philanthropy, Economic Security Project, and Springboard to Opportunities, this primer was developed to educate funders on the ways in which guaranteed income and related cash-based policies not only strengthen low and moderate income communities and communities of color, but also build a healthy and more resilient economy for us all.
In this downloadable PDF, you'll find:
An introduction to guaranteed income
An overview of existing cash-based government policies
Real-world case examples of how funders are supporting and
promoting guaranteed income programs
Lessons learned from recent guaranteed income efforts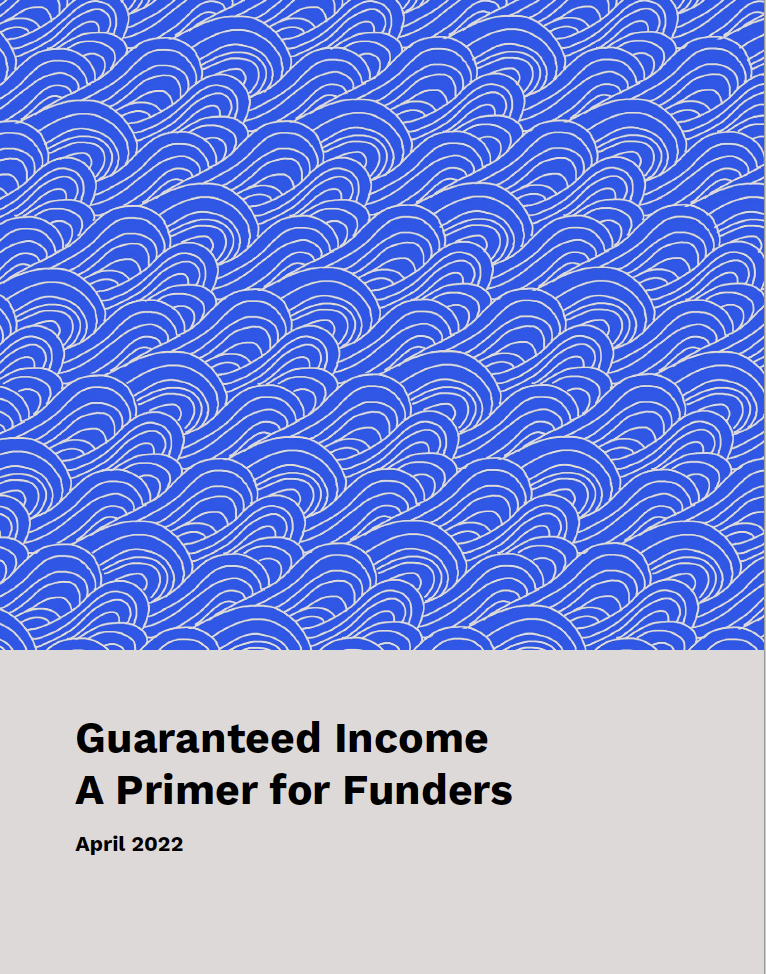 WEBINAR
A panel of funders discuss how to create social impact through the flexible tool of direct cash transfers.
"Just Economics" Podcast on Poverty Alleviation
The Just Economics podcast explores what we actually know about how policies and labor markets work, including the science behind job creation and unemployment insurance. Each episode introduces the work of an eminent scholar whose research provides evidence that empowers us to create a more just world.
In the episodes highlighted below, co-hosts CHIP founding executive director Kat Rosqueta and the School of Social Policy and Practice of the University of Pennsylvania's Ioana Marinescu discuss both the policy and philanthropic implications of their research into anti-poverty policy.
Guest Eliza Forsythe, an economics professor at the University of Illinois Urbana-Champaign, discusses the labor market during COVID-19 and how the pandemic and the United States government's response has impacted economic inequality and poverty in the U.S.
Guest Mark Stabile, an economics professor at INSEAD in France, discusses his recent working paper, "The Effects of Child Tax Benefits on Poverty and Labor Supply: Evidence from the Canada Child Benefit and Universal Child Care Benefit." Learn how the Canadian child tax benefit can shed light on the debate in the United States around the expansion of the child tax credit.
Nonprofits Making an Impact
Here we provide great examples worthy of your support that also serve as models for the kinds of nonprofits to look for that are working to alleviate poverty and create financial security. Each profile includes a look at how the organization works, how you can help, and more opportunities to support other nonprofits doing related work.
Our Sponsor
Rooted in Philadelphia, Spring Point Partners is a social impact organization that takes a collaborative approach to creating positive change within communities. With equity and social justice as our guideposts, we partner with individuals and institutions to support transformative impact.