Create a path to safety for survivors of intimate partner violence
In the United States, one in four women and nearly one in two transgender people experience intimate partner violence (IPV) during their lifetime [1]. The vast majority also experience economic abuse, such as having their money or property stolen, loans taken out in their names without their knowledge or permission, and being prevented from earning income [2]. In one study, 73% of survivors reported staying with the perpetrator of abuse because they couldn't afford to leave [3]. FreeFrom works to free survivors from intimate partner violence by giving them the resources to live safely and independently.
"The biggest thing this funding did for me was allow me to pay for needed expenses without reaching out to my harm-doer for financial support. That alone is an indescribable gift. It was also a huge help to my mental health."
– a survivor of intimate partner violence who received support from FreeFrom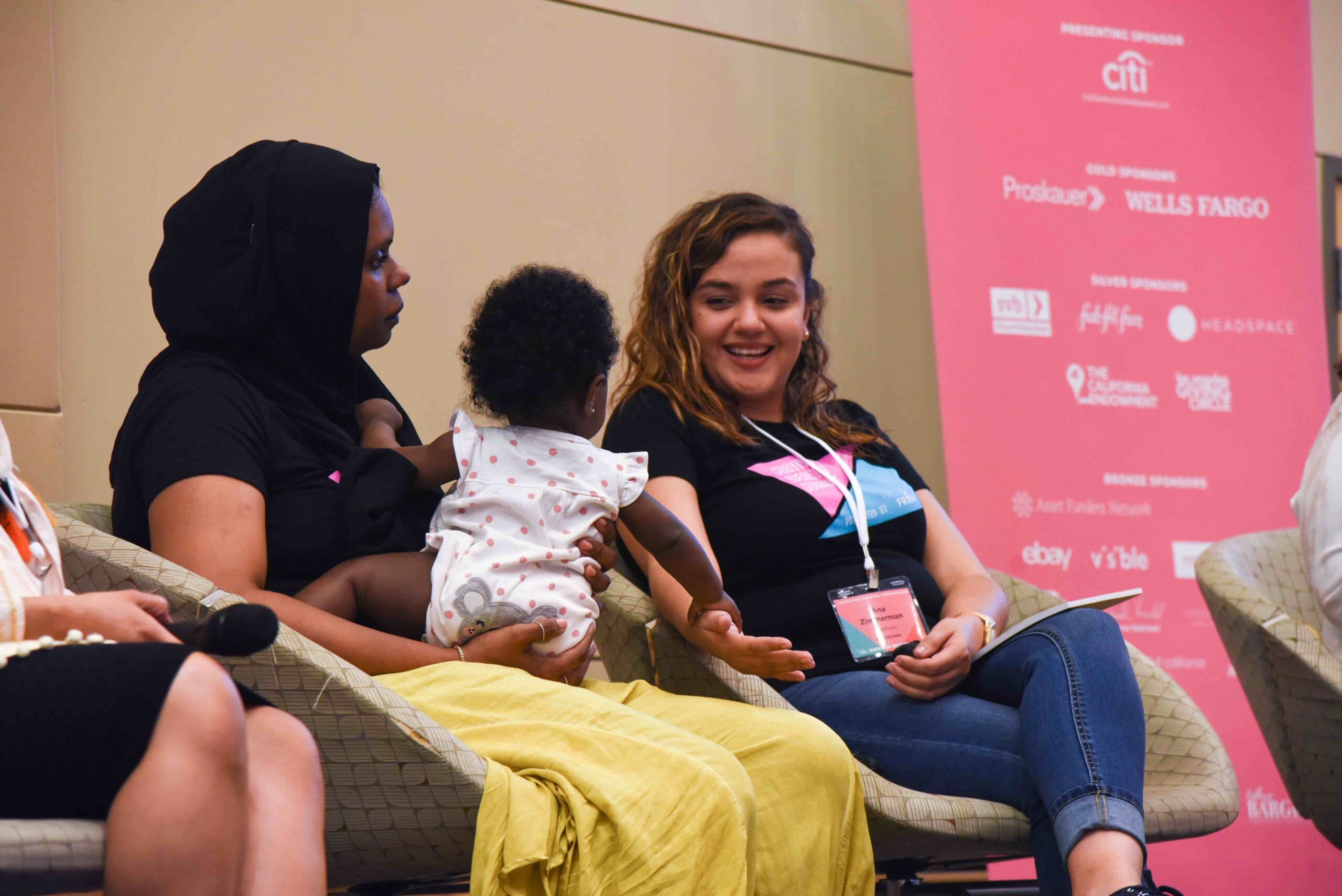 What it does
Founded in 2015 and headquartered in California, FreeFrom is led by a diverse team of survivors, working with a network of 30,000+ fellow survivors from all 50 states, DC, and Puerto Rico. FreeFrom helps survivors build financial independence through multiple programs:
The Survivor Safety Fund is an open-application, unrestricted cash grant program that has distributed more than $1.9 million to 8,400 survivors to meet basic needs like food, rent, and utilities since its 2020 launch.
The savings matching program supports survivors in building up to $500 in emergency savings over 6 months.
Gifted by FreeFrom is a social enterprise run by survivors that sells gift boxes, apparel, and products to support survivors' entrepreneurship and helps them earn a living wage.
The peer-to-peer financial support groups foster community amongst survivors while they build financial security together.
A compensation tool equips survivors by walking them through their legal options for reimbursement and financial compensation.
FreeFrom advocates for changes to the systems that keep survivors financially dependent. For example, the Survivor Wealth Policy Group and Survivor Wealth Summit bring together survivors, service providers, asset-building experts, funders, and policymakers to build financial independence. FreeFrom works with 550+ nonprofit, corporate, government, and philanthropic partners, including Congress, the Consumer Financial Protection Bureau (CFPB), and banks such as Wells Fargo and Berkshire Bank to implement their Survivor Safety Banking Guidelines. These guidelines create systems within banking institutions to identify and address economic abuse and support survivors in building financial security
How effective it is
Participants in the most recent Survivor Safety Fund report needing an average of $1,567 right away to stay safe, but their average savings were only $10. By making $730 direct cash grants to survivors before they reach acute crisis, a national direct cash assistance program helps survivors get and stay safe sooner at 1/7th the cost of helping survivors in peak crisis and in need of medical care, housing, debt relief, and support through existing IPV response. For example, the state of North Carolina spent $5,543 for every IPV incident reported that year [4].
In 2021 the Biden administration used FreeFrom's data in support of its pledge of $5 billion in direct cash assistance for survivors and signed into law the Violence Against Women Act Reauthorization Act of 2022, reauthorizing all VAWA grant programs until 2027. In the private and philanthropic sectors, FreeFrom is working with Berkshire Bank to pilot a survivor paid and protected leave policy for their 1,900 employees. Employers like ASOS, Facebook, Bumble, Blue Shield of CA, and Kering Group have also adopted the policy.
How you can help
FreeFrom is almost exclusively funded by philanthropic donations. Providing general operating support allows the organization to direct funds where the money is most needed. For example, a gift of $260 can help one survivor of IPV build an emergency savings and gain the independence to live safely. Learn more at https://www.freefrom.org.
More ways to help
For more information on direct cash transfers, see our primer on guaranteed income. For an international organization working to provide direct cash transfers to fill basic needs, see Give Directly. In the United States, Springboard to Opportunities introduced the Magnolia Mothers Trust, which provides $1,000 cash on a monthly basis, no strings attached, for 12 months straight to extremely low-income, Black mothers living in affordable housing in Jackson, MI. For more organizations providing direct cash transfers in this guide, see LIFT and Yamba Malawi.
Notes
[1] Smith, S. et al. (2018, November). National Intimate Partner and Sexual Violence Survey. National Center for Injury Prevention and Control, CDC. https://www.cdc.gov/violenceprevention/pdf/2015data-brief508.pdf
[2] Adams, A. E. et al. (2008). Development of the Scale of Economic Abuse. Violence Against Women, 14(5), 563–588. https://doi.org/10.1177/1077801208315529
[3] Hess, C., & Rosario, A. (2018). Dreams Deferred. Institute for Women's Policy Research. https://iwpr.org/iwpr-publications/report/dreams-deferred-a-survey-on-the-impact-of-intimate-partner-violence-on-survivors-education-careers-and-economic-security/
[4] Depken, C., & Bill, A. (2019, September). North Carolina: The Economic Impact of Domestic Violence. Jamie Kimble Foundation for Courage. https://www.jkffc.org/files/8bfe809e-c9fe-4504-b20f-593f24e17b0d–ce835658-2964-42d8-9c6c-cc02c80dc182/2019-09-09-kimble-domestic-violence-cost-report.pdf