Bring sanitation infrastructure to India's neglected communities
Each year 350,000 children die of diarrhea [1] in India where one-third of the rural population has access only to basic sanitation or still practices open defecation [2]. Safely managed wastewater treatment and sanitation services prevent deaths [3], but advanced sewage solutions are often hard to realize in rural communities where funds are limited, and maintenance costs must be kept to a minimum.
The Consortium for Decentralized Wastewater Management System Dissemination India (CDD India) delivers ecologically sustainable, easy-to-manage, affordable solutions to treat wastewater and rejuvenate water bodies in rural, isolated, and previously neglected parts of India.
"Sewage management is finally a priority. Large-scale investments are being planned, and we want to ensure that all options are properly evaluated so that sustainable infrastructure is developed."

– CDD India employee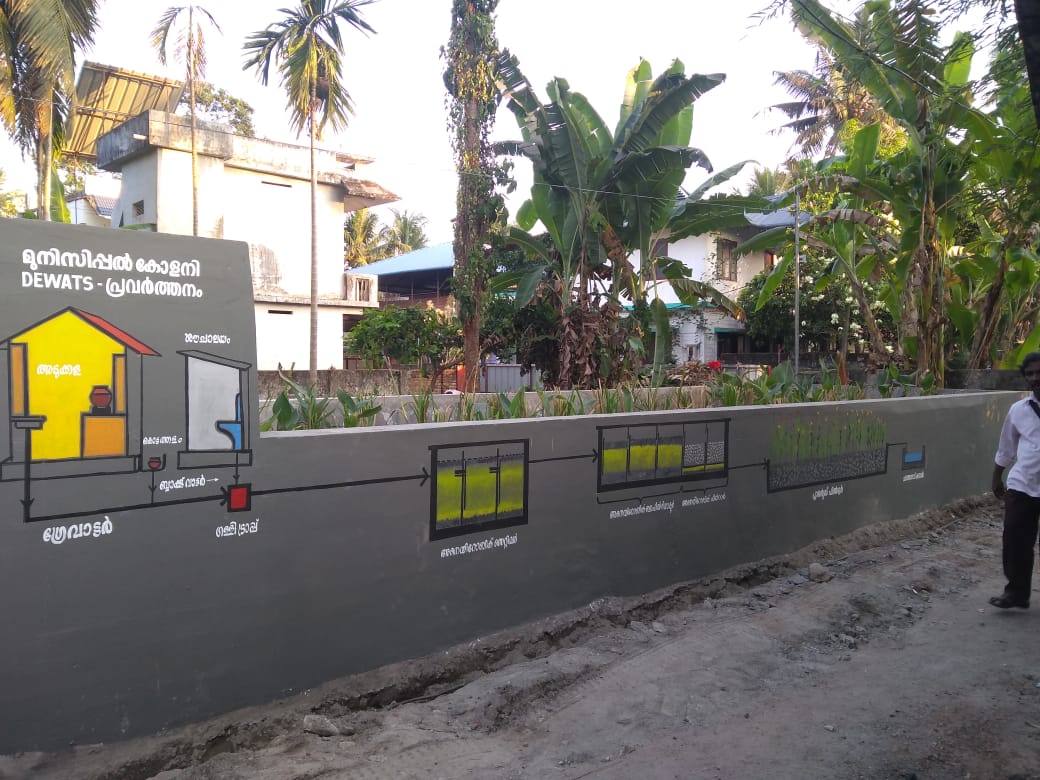 What it does
Founded in 2005, Consortium for DEWATS Dissemination India (CDD India) is a Bangalore-based nonprofit whose consortium of 18 partner organizations across India brings easy-to-manage sanitation services to India's poorest, largely located in smaller towns and on the edges of its larger cities.
CDD India uses an intervention called the Decentralized Wastewater Treatment System (DEWATS), a community-level wastewater treatment technology that is up to 80% less expensive to operate than conventional technologies. Instead of electricity and chemicals used in conventional systems, DEWATS uses natural bacteria, plants, and gravity to filter and clean water. This innovation serves the sanitation needs of rural communities in developing countries that often do not have access to electricity.
CDD India taps into local knowledge by recruiting teams with first-hand experience with inadequate sanitation. It conducts technical, socioeconomic, ecological, and cultural analyses to determine how best to meet each community's sanitation needs and trains local community members to operate, maintain, and fix their sanitation systems.
In addition to building and installing DEWATS fecal sludge treatment, CDD India also trains engineers, government officials, and key decision-makers across the world in decentralized sanitation solutions. Since 2005, the organization has trained more than 3,500 professionals.
How effective it is
CDD India solutions serve a total of 700,000 people in diverse geographies and climates. CDD has implemented more than 450 DEWATS across India in the last 15 years, treating over 5 billion liters of wastewater annually. Its 200 functioning DEWATS and 10 town-scale plants have kept 300,000 liters of fecal sludge from being openly disposed into the environment, serving 500,000 people and rejuvenating waterways.
Because its goal is to improve water and sanitation in poor areas without functioning sanitation systems, CDD India measures its impact in the number of treatment systems implemented and the quantity of wastewater or fecal sludge treated, improving physical and social health for the served communities. Studies have found that when previously unserved communities gain access to sanitation services — like the treatment plants that CDD provides — the risk of diarrhea reduces by 28%. [4]
How you can help
About 66% of CDD India's funding is from philanthropic sources, with the rest largely from government contracts. Philanthropic support allows CDD India to install new DEWATS, conduct research and development, and maintain existing DEWATS. Providing general operating support allows the organization to direct funds where the money is most needed. For example, $225 supports sewage treatment for one family served by a DEWATS, $5,000 pays for one year of maintenance costs for an existing system, and $100,000 pays for the installation of a new community DEWATS system to serve about 450 families. Learn more at https://cddindia.org/.
More ways to help
For another organization working to improve health in rural communities, see Project ECHO. For more CHIP guidance on health interventions and organizations working to lessen health disparities in underserved communities, see CHIP's Community-Based Approaches to Health guide.