Closing the racial gap in economic mobility
Of the nation's 50 least economically mobile counties, 72% are in in five states: Alabama, Arkansas, Louisiana, Mississippi, and Tennessee. Approximately 2.9 million households in the region are unbanked. This disproportionately affects Black households, 47% of whom in the United States are unbanked or underbanked. The average white family is nearly 10 times as wealthy as the average Black family. HOPE, which comprises Hope Enterprise Corporation, Hope Credit Union, and Hope Policy Institute, provides financial services, economic development programs, and policy advocacy to increase the financial empowerment of underserved communities in these five states.
Beacon Award Co-Winner
Among the profiles in this guide are organizations recognized by the University of Pennsylvania's Lipman Family Prize. The prize is an annual, global prize recognizing leadership and innovation in the social sector. The Prize's inaugural Beacon Award recognizes past honorees for their success in growing their impact. CHIP works closely with the Lipman Family Prize staff, fellows, and award committee to identify finalists. HOPE and CareMessage were co-winners of the inaugural Beacon Award. Soccer Without Borders, Riders for Health, READ Global and iDE are all honorees who have adapted their important work to the pandemic. To learn more about the prize and past honorees, visit  at the Lipman Family Prize site.
What It Does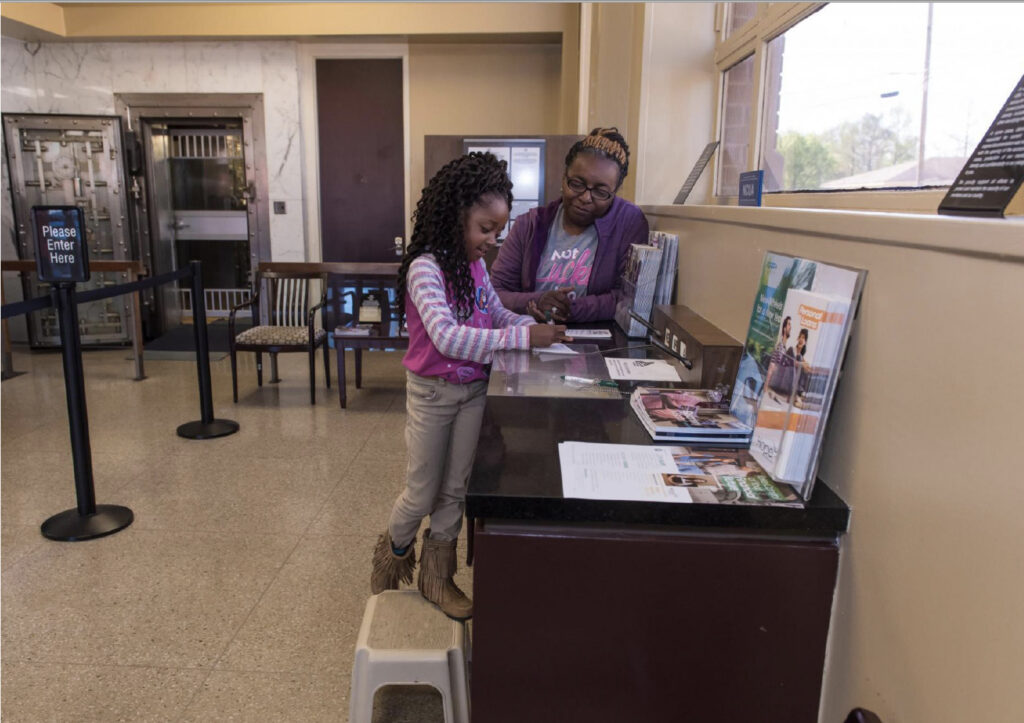 HOPE is a financial institution owned and led by people of color, reflecting the majority-Black cities and counties in the Deep South that it serves. HOPE has 28 financial inclusion centers throughout the region providing loans to consumers, homeowners, and businesses. HOPE's economic development teams partner with local financial institutions, community groups, and government institutions to raise financial capital for catalytic projects like school buildings and health facilities. Their advocacy efforts aim to attract financial resources and influence policy to provide greater economic opportunity to the region. In 2019, HOPE deployed $87.6 million in community-accountable capital. Over its 26-year history, HOPE has generated over $2.9 billion in capital, benefitting more than 1.7 million people in the Deep South.
Both in direct service and advocacy, HOPE has responded to the COVID-19 pandemic and resulting economic crisis. It is calling attention to those on the margins of economic opportunity in public and private policymaking through a blog series on the pandemic and is actively supporting impacted communities through its banking services. In addition to granting forbearances and deferrals to over 500 borrowers, HOPE processed 7,366 PPP applications, approving 2,912 loans totaling $85.4 million, supporting more than 30,000 employees and their families.
How Effective It Is
HOPE's mortgage lending in 2019 helped 143 home buyers, including 91% first-time home owners and 88% people of color. Each year of home ownership is estimated to increase a family's net worth by an average of $13,700. In 2019 they provided access to $12.9 million of affordable credit to 3,330 consumer loan borrowers, many of whom would have been denied affordable credit from other lenders. Among these borrowers, only 11% had prime credit scores. Bringing consumers into the financial mainstream helps them avoid fees and exorbitant interest payments associated with predatory lending. HOPE estimates its financial services save its members $1.1 million per year. Of their 36,500 member-owners, up from 24,500 in 2016, 87% are people of color, and 47% were previously unbanked or underbanked.
HOPE's economic development activities have financed projects that fill needs unmet by the existing market. It has dedicated funds for health facilities, schools, and grocery stores. For example, in 2017, HOPE loans led to a new grocery store in Pascagoula, Mississippi, and a new building for a charter school in Memphis serving 448 6th-9th graders, of whom 90% qualify for free and reduced-price lunch. In 2019, HOPE provided $58.7 million in affordable, manually underwritten financing to more than 35 small business and community-strengthening projects, of which 61% were owned or led by women and/or people of color.
HOPE's policy advocacy efforts also attract additional resources to the communities that HOPE serves. For example, in 2016, responding in part to HOPE's advocacy, USDA set up a $500 million fund to support Community Development Finance Institutions (CDFIs) lending to persistent poverty areas.
How You Can Help
Enterprise wide, HOPE's revenues through its lending activities have covered between 67% and 73% of its total expenses over the past five years. Philanthropic sources make up the shortfall. Donations can be made on the HOPE website; $52 covers the cost of personalized financial counseling for a previously unbanked HOPE member-owner, and $210 provides an alternative auto or other consumer loan to help a HOPE member-owner escape or avoid predatory lending. Donors can also support its work through non-charitable "transformational deposits." Starting at $1,000, these federally insured deposits are the equivalent of a certificate of deposit or money market account through which impact-motivated investors can support HOPE while making a below market rate return on their investment.
More Ways to Help — Benefits Data Trust (BDT) connects people to financial benefits and services (e.g., SNAP benefits, Medicaid) in six states. They are also helping state and local governments understand and adapt to new federal laws and supporting community-based organizations facing increased demand and strain.