Welcome to the 2021 High Impact Giving Guide, designed to help donors make a bigger difference with their philanthropic gifts.
COVID-19 made 2020 a year like no other. Infections and hospitalizations continue to spike. The most effective, widely implemented tool for containing the disease—social distancing—continues to leave schools struggling with virtual and hybrid delivery, millions without a livelihood, and people around the world isolated from both loved ones and those who would normally provide support.
Against this backdrop, the question for individual donors and institutional grantmakers alike is: How can I help?
This guide incorporates what we have learned about best practices in crisis grantmaking and the ways COVID-19 is affecting communities. It contains profiles of nonprofits working in a broad range of cause areas touched by the pandemic: health, education, economic development, and reliable information. Nonprofits are a critical asset in crisis response and recovery. With your help, they and the communities they serve can weather the current crisis and build back better, in 2021 and beyond.
Nonprofits Making a Difference
COVID-19 is affecting health, economic security, and education worldwide. And amid what WHO calls an "infodemic" in the U.S., citizens are also looking for trusted, relevant local information on emerging solutions and resources. Through our guidance COVID-19 Pandemic: How Can I Help? and our COVID-19 Response Dashboard and report, we identified key areas of need:
Health, mental health and addiction, and nutrition
Education, including child care
Economic opportunity and relief
Reliable information
Here we profile 9 nonprofits addressing those needs. During the COVID-19 pandemic, nearly every nonprofit has been affected, whether through increased demand for services, reduced ability to fulfill mission, reduced revenues through cancellation of events or services. We looked for organizations whose work had evidence of high impact before the pandemic, and who have now successfully adapted their programming within the restrictions and safe practices required by COVID-19. We especially looked for organizations that are serving populations impacted during COVID-19, such as people living in hard-to-reach communities globally and in the U.S., those with existing health conditions, low-income families, Black, indigenous, and people of color (BIPOC), and those with diverse leadership that reflects the people served.
Giving During COVID
The effects of COVID-19 made 2020 a year like no other, prompting all donors—whether they had $5 or a billion dollars—to ask, "How Can I Help?" Timely, accurate information is central to making any good decision, but can be particularly difficult to access in times of crisis. Here are more tips and resources.
Starting in March 2020, CHIP's work has been focused on high impact philanthropy in the age of COVID-19. CHIP has launched multiple efforts to provide actionable guidance for the current pandemic.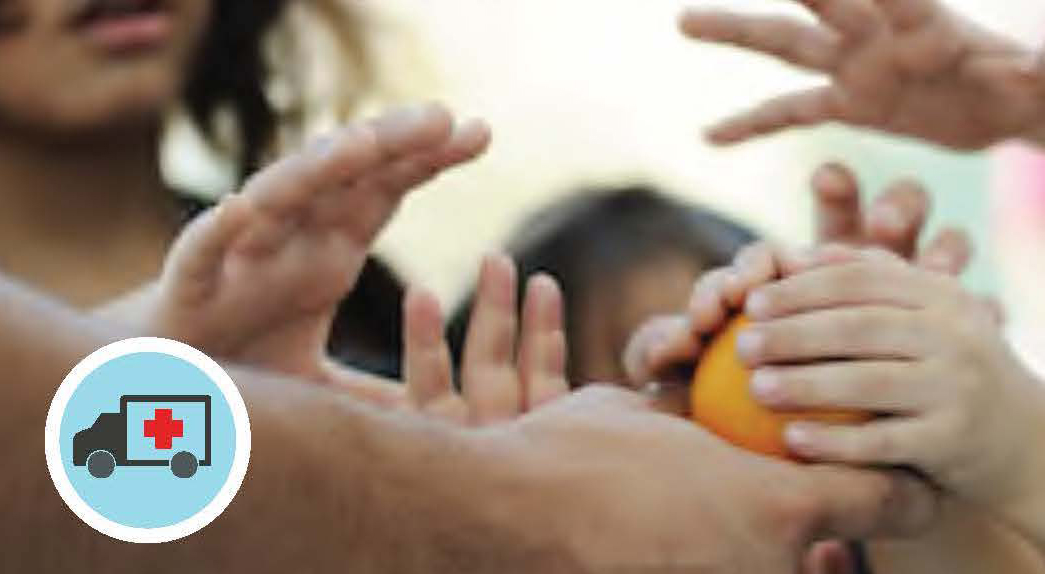 Disaster Relief
Disasters haven't stopped during the COVID-19 pandemic. They have continued, compounding needs, which will remain long after the media camera crews pack up. We discuss how you can support both immediate relief and rebuilding. Visit our Disaster Relief guide to learn more about how to help when the worst strikes.
Support for the Guide

Gold Sponsor
The mission of Fidelity Charitable is to grow the American tradition of philanthropy by providing programs that make charitable giving accessible, simple, and effective. The Giving Account, a donor-advised fund, was introduced in 1991 when Fidelity Charitable was founded. Today, we work with nearly a quarter million donors. Since our founding, we have supported more than 300,000 charities in every U.S. state, as well as internationally, distributing nearly $42 billion in donor-recommended grants. www.fidelitycharitable.org
Acknowledgements
Thank you to the organizational partners that supported work that went into this guide: Bill & Melinda Gates Foundation, the John Heller Fund, Kennedy Forum, the Lenfest Foundation, Lever for Change, Lipman Family Prize, Mindful Philanthropy, Peg's Foundation, Philanthropy Network Greater Philadelphia, the Scattergood Foundation, Tara Health Foundation, and the William Penn Foundation.
Special appreciation to our inaugural board of advisors who provided critical guidance and financial support: Julie Franklin, co-chair, Barry Porter, co-chair, Julie Cummings, Tim Fazio, Fred Gluckman, Gary Kiang, Patricia Silvers, Mona Sinha.
Beacon Award Honorees
Among the profiles in this guide are organizations recognized by the University of Pennsylvania's Lipman Family Prize. The prize is an annual, global prize recognizing leadership and innovation in the social sector. The Prize's inaugural Beacon Award recognizes past honorees for their success in growing their impact. CHIP works closely with the Lipman Family Prize staff, fellows, and award committee to identify finalists. HOPE and CareMessage were co-winners of the inaugural Beacon Award. Soccer Without Borders, Riders for Health, READ Global and iDE are all honorees who have adapted their important work to the pandemic. To learn more about the prize and past honorees, visit  at the Lipman Family Prize site.