Telehealth care management by text
Chronic diseases such as heart disease and diabetes require continued treatment and behavior management. The COVID-19 pandemic has spotlighted the importance of communication between healthcare providers and patients for ensuring follow up care, especially when in-person appointments are not feasible. CareMessage helps close communication gaps with text messages.
Beacon Award Co-Winner
Among the profiles in this guide are organizations recognized by the University of Pennsylvania's Lipman Family Prize. The prize is an annual, global prize recognizing leadership and innovation in the social sector. The Prize's inaugural Beacon Award recognizes past honorees for their success in growing their impact. CHIP works closely with the Lipman Family Prize staff, fellows, and award committee to identify finalists. HOPE and CareMessage were co-winners of the inaugural Beacon Award. Soccer Without Borders, Riders for Health, READ Global and iDE are all honorees who have adapted their important work to the pandemic. To learn more about the prize and past honorees, visit  at the Lipman Family Prize site.
What It Does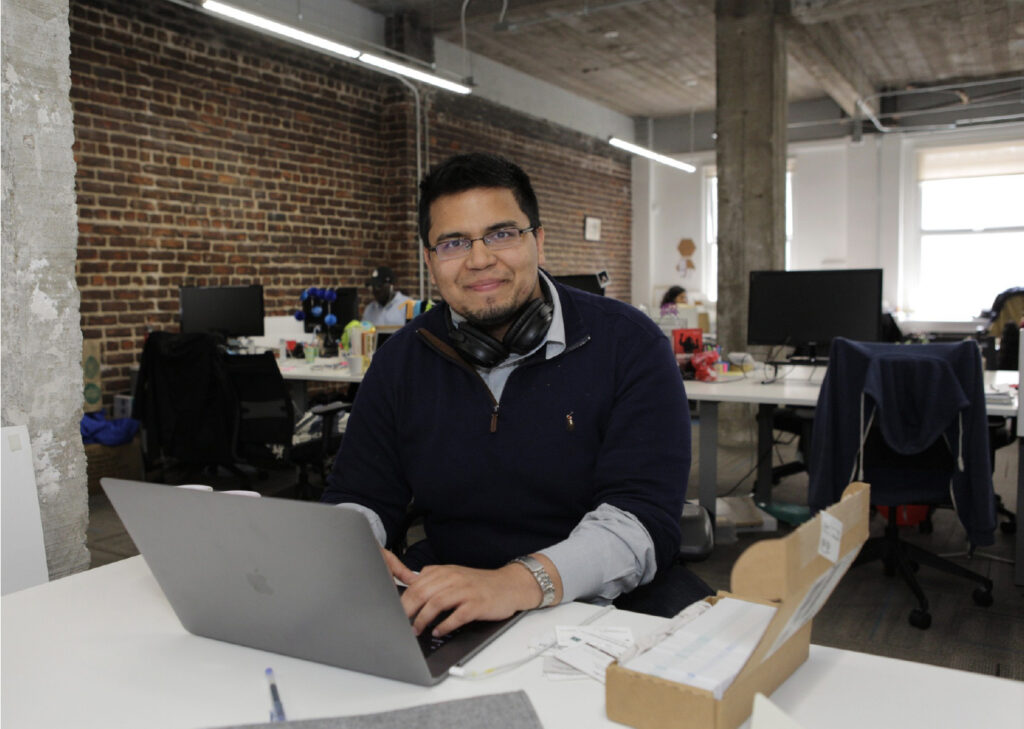 CareMessage provides a technology service to health care centers and free clinics that allows them to send customized text messages to their patients to help low-income and uninsured communities manage chronic diseases. The vast majority of their customers' patients (74%, excluding free clinics which do not report demographic data) are racial and ethnic minorities, groups that have been disproportionately affected by COVID-19.
CareMessage's service reminds patients of upcoming appointments, provides referrals to specialists and preventative screenings, and delivers curated educational content to help patients manage long-term disease. This technology helps over 350 clinics and other social safety net organizations communicate with 1.6 million patients per month across 41 states in the United States. In total, more than 7 million patients are reachable on the platform.
Unlike similar for-profit services, CareMessage specializes in health education, with an intense focus on the underserved community. The nonprofit has developed proprietary programs informed by findings in the medical literature, clinical reviews, and user feedback. It partners with independent, third-party researchers to rigorously measure the effectiveness of its programs in driving clinical outcomes for patients. CareMessage focuses on chronic diseases and other health issues where there is opportunity for improving health outcomes for the most patients through modifying patient behavior.
In response to COVID-19, CareMessage recognized the increased need for telehealth services and launched CMLight, a COVID-19 specific version of CareMessage offered at no cost through targeted philanthropic support. The organization also publicly released their COVID-19 message library, with messages available in both English and Spanish, so that health centers everywhere can utilize them, even if they're not a CareMessage customer. This is continually updated with the latest guidance from health officials. CMLight drove significant increases in use of the platform: over 11 million messages were sent specifically for COVID-19 in the first two months of the product, compared to approximately 6 million total messages on their platform in a typical two-month period. Around 1.6 million messages have been sent on topics like food and housing, which have been dramatically impacted by the pandemic.
How Effective It Is
Clinics who use CareMessage report being able to operate more efficiently by reducing no-shows, filling more appointments, and getting more feedback from patients. CareMessage customers experience reductions in no shows consistently ranging from 5% to 12%, and as high as 75%. One clinic reported that participation in breast cancer screening rose from 20% to 63% among patients who received CareMessage texts. Another clinic saw responses to its annual patient satisfaction survey increase from 300 to 1,000 of its 2,500 patients at a fraction of the staff effort using CareMessage.
CareMessage can point to several studies demonstrating the impact of their intervention. A 2017 randomized control trial assigned patients suffering from nonalcoholic fatty liver disease (NAFLD) to counseling on healthy diet and exercise. Over the 22-week period of the study, the treatment group lost an average of 6.9 pounds compared to 1.8 pounds gained by the control group. Patients enrolled in CareMessage programs have reported that they felt supported as though "someone was worrying about their health."
A clinic that adopted CMLight wrote, "Our high-risk patients were able to feel connected with us, and we were able to cut down our workload by notifying negative COVID-19 patients via text message, as well as completing weekly outreach campaigns for preventive care."
How You Can Help
CareMessage finances its programs through a mix of philanthropy and earned revenue, where fees paid by health centers and free clinics cover 72% of their yearly expenses. Health centers pay market rates ($10,000-$250,000 per year depending on the size of the clinic), while free clinics pay a nominal fee of $250. Philanthropic contributions are particularly important to expanding these below-market-rate offerings, and CareMessage estimates that $100 helps support the use of their platform for approximately 100 patients. Support CareMessage at their website.
More Ways to Help — Outside the U.S., community health workers play a similar role in care management. For an example of a nonprofit using this model, see CHIP's profile of Last Mile Health. Like CareMessage, it has adapted its programs to a digital platform to ensure safe delivery during COVID-19. To learn more about community health models, visit CHIP's guidance, Community-Based Approaches to Health.