Continuity of care to rural communities
COVID-19 has demonstrated the essential role of community and frontline health workers in responding to deliver essential primary health care in a pandemic. There has rarely been a more urgent or pivotal moment to invest in building resilient community-based primary health systems that reach all. Last Mile Health (LMH) brings high-quality primary health services to millions of rural people by partnering with countries to design, scale, strengthen, and sustain community-based primary health systems, while sharing tools and best practices to support community and frontline health workers across the globe.
What It Does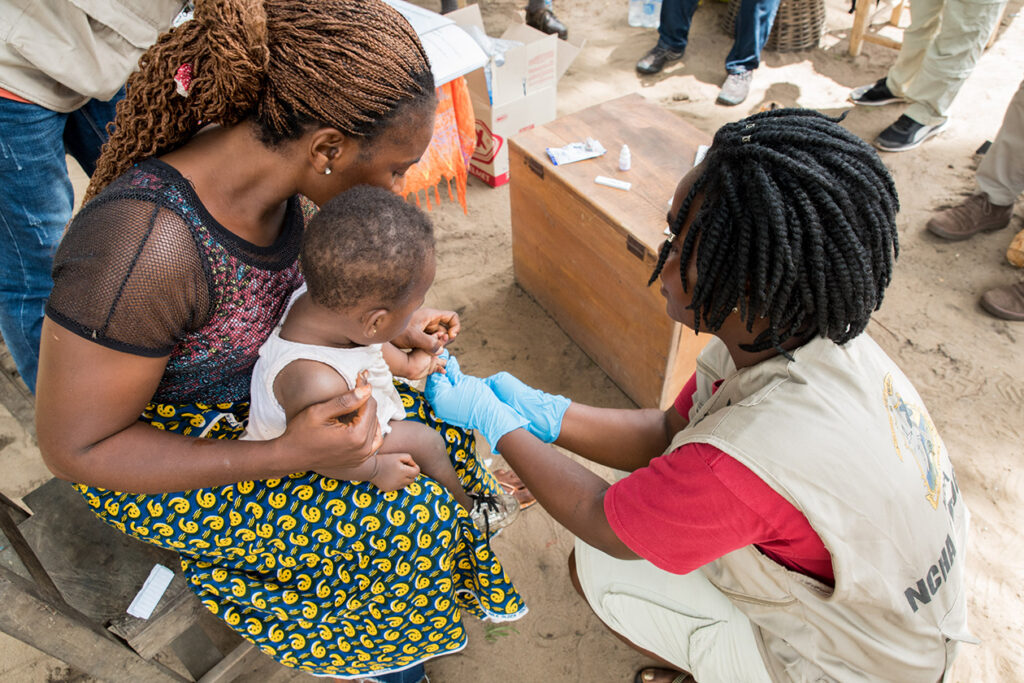 Last Mile Health has expanded its model of training community health workers (CHWs) to provide primary health services to remote "last mile" communities, strengthening primary health systems for millions of rural people.
Following the Ebola epidemic in Liberia, LMH supported Liberia's Ministry of Health and partners to design and scale the National Community Health Assistant Program, an initiative to deploy 4,000 community and frontline health workers to serve the 1.2 million people living at the last mile. LMH also works with Ministries of Health in Ethiopia, Malawi, and Uganda to strengthen the quality of their community health workforce through training, research, and advocacy. A main tool they have used to strengthen primary health services is their recently developed Community Health Academy (the Academy), a digital, open-source training platform for community health workers as well as current and future health systems leaders.
In response to the COVID-19 pandemic, LMH is collaborating with local partners and Ministries of Health to ensure the continuity of primary healthcare services, limit health worker infections, and eliminate transmission from known cases. For example, Last Mile Health partnered with Liberia's Ministry of Health to design and deliver a comprehensive COVID-19 curriculum focused on prevention measures, case detection and response, and a protocol for "no touch" delivery of primary healthcare services. Now, every CHW deployed in Liberia's national program has been trained in the COVID-19 curriculum. These CHWs educate their neighbors on COVID-19 disease transmission, hand washing, and home isolation protocol, while also screening for COVID-19 during routine visits.
Alongside a coalition of partners, the Academy launched the COVID-19 Digital Classroom to provide medically-reviewed multimedia training and education content for frontline health workers and local communities globally. The Digital Classroom includes a course series focused on building core skills to manage COVID-19 cases at the community level, including contact tracing, home-based care and isolation, and community-based surveillance. To date, learners from 95 countries have enrolled in COVID-19 courses through the Digital Classroom, with over 70% reporting they are directly involved in the COVID-19 response. In Ethiopia, the Academy has partnered with the Ministry of Health to launch the COVID-19 Ethiopia app to train community and frontline health workers on safe coronavirus healthcare delivery.
How Effective It Is
Prior to the COVID-19 pandemic, Liberia's community health workforce deployed nationwide has conducted 3.6 million home visits; screened and/or treated 1.1 million childhood cases of pneumonia, malaria, diarrhea and malnutrition; and identified over 4,900 potential epidemic events. In the midst of COVID-19, CHWs are demonstrating ongoing effectiveness: In communities served by the national program in Liberia, community health workers now treat 45% of all reported malaria cases for children under five.
Last Mile Health has been working closely with Ministries of Health in Liberia and Malawi to procure and distribute personal protective equipment for community and frontline health workers, including more than 800,000 pieces in Liberia, and 900,000 pieces to Malawi's Ministry of Health. Early data indicates that service provision by CHWs has held steady since the onset of COVID-19, with only small declines in patients seen in facilities.
How You Can Help
Philanthropic support enables LMH to provide services at no cost to patients. For example, less than $100 can supply a month's worth of essential medication and diagnostic tools for a CHW to care for roughly 350 fellow community members, and $5,000 covers the cost of providing a nurse supervisor and a fully trained, professionalized CHW to one remote village for a year. To learn more and to donate any amount, visit the Last Mile Health website.
More Ways to Help — See CHIP's profile of CareMessage for an example of a telehealth solution in the U.S. For other global community health providers, Lwala focuses on the transformation of traditional birth attendants to professionalized community health workers, and the Community Health Impact Coalition member organizations leverage the adoption of high-impact community health systems to advance universal health coverage. Find more organizations and models to support in CHIP's guidance, Community-Based Approaches to Health.