Work at the Center for High Impact Philanthropy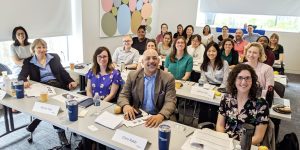 The Center for High Impact Philanthropy (CHIP) is a trusted source of knowledge and education to help donors around the world do more good. When you work at CHIP as part of the University of Pennsylvania School of Social Policy & Practice, you further the creation and dissemination of applied research that helps create measurable positive impact. Recent and current projects include how philanthropy can help build back better after COVID, improve mental health and addiction services, reduce structural inequality, improve the lives of women and girls, strengthen democracy, and improve educational outcomes.
Join our team, and learn more about the students and associates who have worked at CHIP.