Systems-Level Impact
Approach to addressing systems-level barriers
If successful, will this proposal address systems-level barriers and provide opportunities for structural change in the field of social impact it operates within?
How well does the proposal's solution leverage and influence the work of existing stakeholders– other nonprofits, policymakers, commercial interests– to address the problem it seeks to solve?
How strong is the program's plan for scaling its solution?
Ada Developers Academy prepares women and gender expansive (trans and nonbinary) adults to be software developers while advocating for inclusive and equitable work environments. Based in Seattle, WA, they prioritize serving BIPOC, LGBTQIA+, and low-income people by offering cost-free training.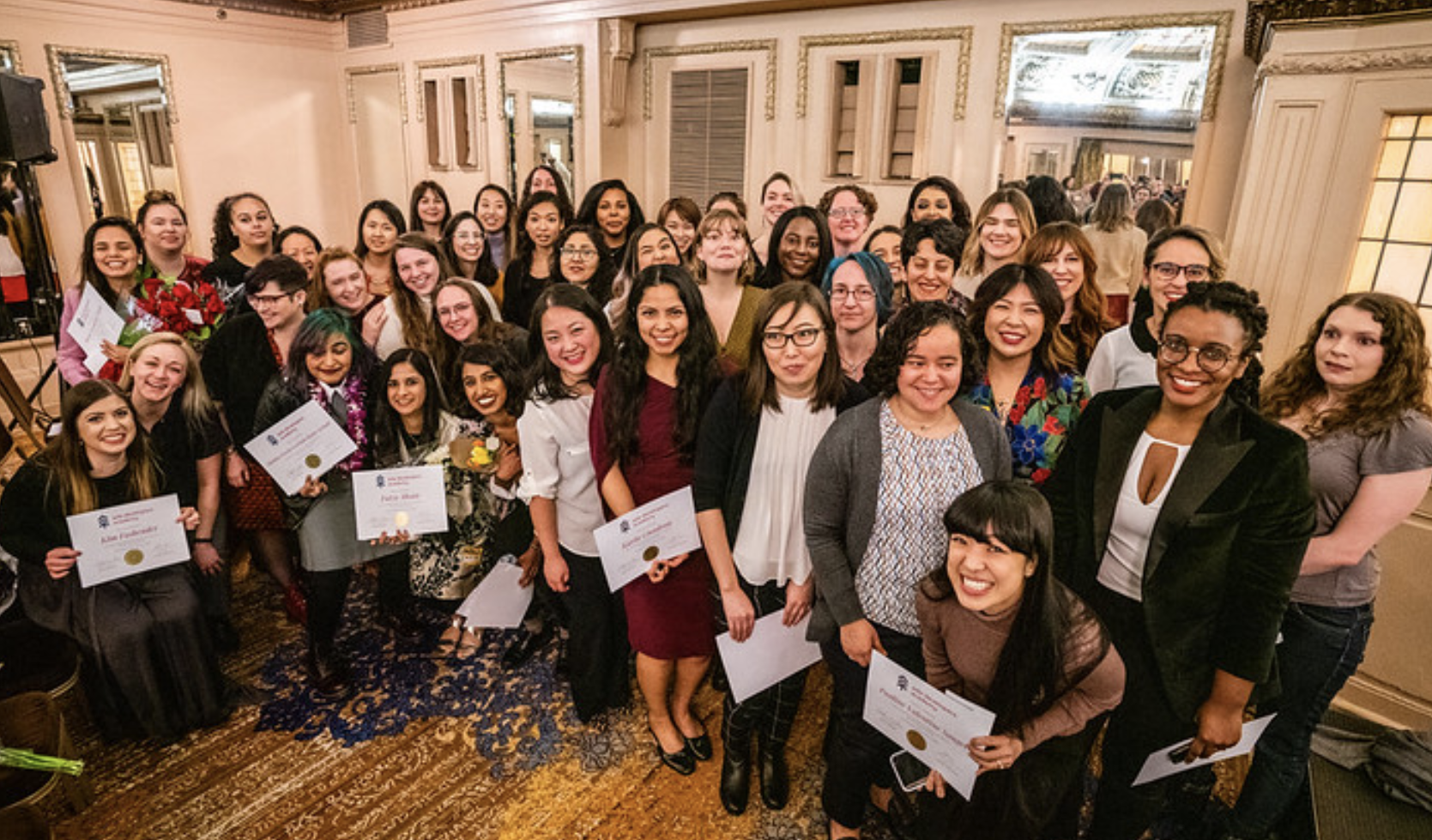 Proposal: 'Changing the Face of Tech'
Currently fewer than 25% of software developers are women. Ada Developers Academy's highly immersive, cost-free program combines classroom training, support services, and a stipend to teach underrepresented students both how to write code (practical tools and computer science fundamentals) and how to be a software developer (leadership, inclusivity, and career). Their core values are building and contributing to a supportive community; creating and advocating for inclusivity; and teaching and practicing lifelong learning, all within the tech industry.
How the Proposal Scored in Systems-Level Impact
The Ada Developers Academy proposal receive a 4 in Systems-Level Impact as they initiate shifts in institutions and power structures in tech by improving entries and advancement in software development careers.
Ada Developers Academy leverages support from key stakeholders in tech to provide an accessible and effective training method that creates opportunities for underrepresented populations in the tech field. The Academy actively advocates for a more equitable system to provide responsive supports for its community and work towards its mission. Ada Developers Academy endorses anti-racist, inclusive, and equitable practices that will help Black and brown women and gender-expansive people gain economic power through careers in technology. It measures its impact by admission rate, retention rate, placement rate, and the financial success of students. The Academy's proposal would develop new accountability measures to analyze company partners' wage gaps longitudinally and assess interns' and alumnae experience of equity in the tech industry.
Due to the Ada Developers Academy's extensive proposal outlining their specific strategies for scaling impact, this proposal is exemplary in Systems-Level Impact.
Competition