This guide was written for individual donors, foundation professionals, and others interested in using charitable and philanthropic funds to address mental health disorders and addiction in the United States. Whether you have a hundred dollars or a billion dollars to give, our hope is that the information contained in this guide helps you understand the key opportunities to drive impact and the ways you can help. As always, our team's goal is to equip you with the knowledge to translate good intentions into positive change.
Health in Mind was generously supported by the following organizations: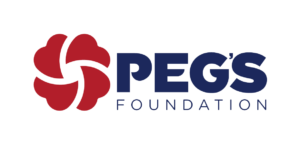 Peg's Foundation, founded in 2001 by Burt and Peg Morgan, is committed to creating opportunities for sharing knowledge, promoting partnerships, and inspiring improvements in the behavioral health system.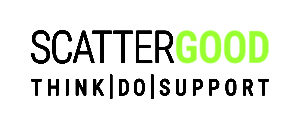 The Thomas Scattergood Behavioral Health Foundation believes major disruption is needed to build a stronger, more effective, compassionate, and inclusive health care system—one that improves well-being and quality of life as much as it treats illness and disease.

The AmerisourceBergen Foundation is an independent not-for-profit charitable giving organization established by the AmerisourceBergen Corporation to support health-related causes that enrich the global community.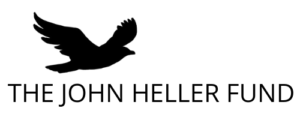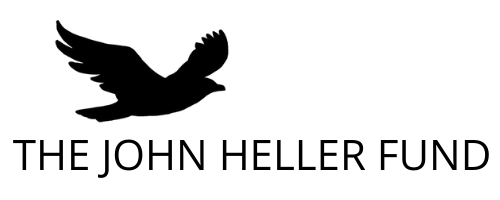 The John Heller Fund is a memorial fund at the Scattergood Foundation for the pursuit of high impact opportunities in mental health and addiction.

The Kennedy Forum leads a national dialogue on transforming the health care system by uniting mental health advocates, business leaders, and government agencies around a common set of principles. The Forum aims to achieve health equity by advancing evidence-based practices, policies, and programming for the treatment of mental health and addiction.
Authors
Advisory Board
Olivia Dell – Venture Fellow, Falkon Ventures
Richard G. Frank, PhD – Margaret T. Morris Professor of Health Economics, Department of Health Care Policy, Harvard Medical School
Mary Giliberti, JD – Executive Vice President of Policy, Mental Health America
Rick Kellar, MBA – President, Peg's Foundation
Amy Keller Laird – Executive Vice President, Brand & Audience Development, Remedy Health Media
Patrick J. Kennedy – Former Congressman (D-RI) and Founder, The Kennedy Forum
Marsden McGuire, MD, MBA – Director, Continuum of Care and General Mental Health Services, Office of Mental Health and Suicide Prevention, Department of Veterans Affairs
Kathleen M. Pike, PhD – Chair, Global Mental Health Programs at Columbia University and Professor of Psychology in Psychiatry, Epidemiology and Health Policy at Columbia University Irving Medical Center
Joe Pyle, MA – President, the Thomas Scattergood Behavioral Health Foundation
Cheryl Roberts, JD – Executive Director, the Greenburger Center for Social and Criminal Justice
Linda Rosenberg, MSW – Director of External Relations, Columbia University Department of Psychiatry
Laura Samberg, MA – Executive Director, Samberg Family Foundation
Lloyd I. Sederer, MD – Adjunct Professor, Columbia University, Mailman School of Public Health, and Director, Columbia Psychiatry Media
Shari Staglin, MPA – Co-Founder, One Mind
Glenda Wrenn, MD, MSHP – Chief Medical Officer, 180 Health Partners, and Associate Professor of Psychiatry and Behavioral Science, Morehouse School of Medicine
Project Methodology
As with all of our work, we iteratively rely on academic research, informed opinion, and field experience to understand philanthropic opportunities that are both evidence-based and actionable. To discern the most promising philanthropic opportunities, we took a multipronged approach including the following key activities:
Initial scan to identify any existing frameworks that could be used to organize a donor toolkit, through which we identified several resources that were helpful, but no single organizing framework appropriate for donor decision-making.
Established a project Advisory Board made up of 15 experts working to advance mental health and addiction or an adjacent issue area (e.g. education and criminal justice), including funders, practitioners, academics, and policy experts.
Reviewed and analyzed more than 150 academic articles, scientific papers, and reports on mental health and substance use, as well as adjacent issue areas (e.g. education, criminal justice system, and housing).
Sought the perspectives of over 80 representative stakeholders via semi-structured interviews.
Engaged in an iterative review process including Advisory Board members and other experts to ensure alignment with the broader behavioral health sector and philanthropic ecosystem.
Sought the perspectives of over 30 individuals with lived experience to ensure that our recommendations were informed and supported by those who would most directly benefit from more effective philanthropic funding.
Acknowledgements
We would like to thank the many individuals who shared their expertise, offered insights, connected us to others, or provided feedback throughout this project:
Daniel Alberttis, Quantum Foundation
John Amoroso, The David and Lura Lovell Foundation
C'jon Armstead, Quantum Foundation
Jeremy Attermann, National Council for Behavioral Health
Sophia Austin, Wellcome Trust
Anne Bakar, Telecare Corporation
Margaret Barry, National University of Ireland Galway
Jose Benitez, and the staff at Prevention Point Philadelphia
Lacey Berumen, Behavioral Science Director of TRACKtech
David Bloom, Merrill Lynch
Anna Bobb, Philanthropy Roundtable
Jeffrey Borenstein, Brain and Behavior Research Foundation
Rebecca Boursiquot, Shatterproof
Terry Bridges, NAMI Tennessee
Michael Brody, Mental Health Partnerships
Lynnae Brown and students at Howie the Harp
Steven Brunette, Boehringer Ingelheim
Eve Byrd, The Carter Center
Jonathan Calvis, Kinschner Family Foundation
Thom Craig, Peg's Foundation
Deb D'Arcangelo, Council for Relationships
Lisa Dixon, Columbia University
Doug Grove, Kinschner Family Foundation
Andrea Ducas, Robert Wood Johnson Foundation
Kenn Dudek and the members of Fountain House
Katherine Duncan, JED Foundation
Alyson Ferguson, Thomas Scattergood Behavioral Health Foundation
Vanessa Fernandes, National Alliance on Mental Illness
Kim Firth, New Hampshire Endowment for Health
Lauren Flynn, Mental Health Partnerships
David Glahn, Boston Children's Hospital
Sherry Glied, New York University
Yvonne Goldsberry, New Hampshire Endowment for Health
Kelly Grajeda, Meadows Health Policy Institute
Krithika Harish, Civitas Public Affairs
Chuck Harman, National Alliance on Mental Illness
Rikki Harris, Tennessee Voices for Children
Irfan Hasan, New York Community Trust
Jim Hayes, National Alliance on Mental Illness
Bill Hilburn, Fountain House
Amy Hutchinson, National Alliance on Mental Illness
Chuck Ingoglia, National Council for Behavioral Health
Monique Jenkins, Tennessee Voices for Children
Valerie Johnson, and the staff at Pathways to Housing PA
Cynthia Joyce, MQ Foundation
Kenneth Jue, International Initiative for Mental Health Leadership
Vicky Kelberer, Vanguard Charitable
Andy Keller, Meadows Health Policy Institute
Danielle Kemmer, International Alliance of Mental Health Research Funders
Adrienne Kennedy, National Alliance on Mental Illness
Angela Kimball, National Alliance on Mental Illness
Matt Kudish, NAMI NYC
Kara Kukfa, The Kennedy Forum
Kathy Langlois, International Initiative for Mental Health Leadership
Carlos Larrauri, National Alliance on Mental Illness
Elizabeth Lion, Fountain House
Tommy Lobben, Johnson & Johnson
John MacPhee, JED Foundation
David Mandell, University of Pennsylvania
Aletha Maybank, Center for Health Equity, NYC Department of Health and Mental Hygiene
Amber MacLaughlin, The Kennedy Forum
Gary Mendell, Shatterproof
Barbara Miller, NAMI Washington
Ben Miller, Well Being Trust
Jane Mogavero, Patrick P. Lee Foundation
Gina Nikkel, Foundation for Excellence in Mental Health Care
Tyler Norris, Well Being Trust
Lauryn Nwankpa, Headspace, Inc.
Maria Oquendo, University of Pennsylvania
Patricia Owens, JP Morgan
Joe Parks, The National Council for Behavioral Health
Mary Beth Powers, Dalio Foundation
Annelle Primm, The Steve Fund
Ada Williams Prince, Pivotal Ventures
Carrie Roach, National Alliance on Mental Illness
Teresa Araco Rodgers, Harp Weaver
Tym Rourke, New Hampshire Charitable Foundation
David Rubin, Children's Hospital of Philadelphia
Mark Salzer, Temple University
Shekhar Saxena, Harvard University
Lori Schectman, Board Member of NAMI Southeastern AZ
Randy Scheid, Quantum Foundation
Karen Scott, Foundation for Opioid Response Efforts (FORE)
Victor Schwartz, JED Foundation
Frances Sheehan, the Foundation for Delaware County
Karol Silva, Children's Hospital of Philadelphia
Bill Smith, Civitas Public Affairs
John Snook, Treatment Advocacy Center
Erica Snow, Colorado Health Foundation
Laurence Steinberg, Temple University
Rebecca Stewart, University of Pennsylvania
Magda Guillen Swanson, Vanguard Charitable
Katherine Switz, The Stability Network
Adriana Torres-O'Connor, Mental Health Partnerships
Mohini Venkatesh, National Council for Behavioral Health
Megan Wanczyk, Foundation for Appalachian Ohio
Jill Warner, Jawonio New York
Sarah Weissberg, Fidelity Charitable
Nicki Weston, Vulcan, Inc.
Lesley White, Alkermes
Michael Wolfe, Johnson & Johnson 
Special thanks to the following colleagues at the Center for High Impact Philanthropy for their assistance and support: Kelly Andrews, Director, Knowledge Management and Marketing, Becca Bean, Research Assistant, Ariel Censor, Research Assistant, Margaret Fleming, Research Assistant, Patricia Jia, Communications and Marketing Associate, Libby Mathewson, Graduate Research Assistant, Carol McLaughlin, Senior Advisor, Global Public Health, Isabel Straw, Graduate Research Assistant, Tamla Tinsley, Program Coordinator.