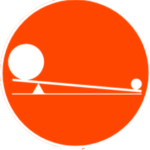 Mental health disorders and substance use disorders (SUDs) are experienced by all types of people from all walks of life. There are certain groups, however, who experience disproportionately high rates of mental health disorders and SUDs, and yet have less access to treatment and supportive services than other groups, due to higher levels of trauma and discrimination; cultural, social, and physical disconnection; and/or limited financial resources. These groups include youth, the LGBTQ+ community, communities of color including American Indian/Alaska Natives, older adults, veterans, people living in poverty with or without housing, and those involved in the foster care or criminal justice systems. Elements of systemic exclusion of these groups, whether through racism, bias, or stigma, can also create distrust with healthcare providers. On the opposite page we describe ways funders can tailor solutions to support groups with disproportionately high rates of mental health disorders or SUDs combined with disproportionately low access to care.
Removal of Practical Barriers
Practical barriers to receiving care for mental health and substance use disorders include the cost of transportation, and the lack of permanent address or childcare. Philanthropy can support low-cost fixes such as expanding service hours to accommodate working parents or supporting homeless outreach programs. Larger investments include supporting residential programs that have family-based therapy and trauma-informed childcare.
Elimination of Cultural and Language Barriers
For immigrants and refugees, funding can provide information and services in their native languages and support programs that take into account cultural or legal factors. For Native Americans/American Indians—a group that experiences the highest rate of suicide of any population—this might mean working with traditional and spiritual healers since research has found indigenous adults experiencing depression, anxiety, or a SUD are significantly more likely to seek help from these individuals than they are to seek help from other medical sources. For African Americans, this might mean funding programs to better educate clinicians on issues of race or provide religious leaders with mental health training, since racial micro-aggressions were found to be the largest predictor of dissatisfaction with counseling by African American care recipients.
Decreased Stigma, Discrimination, and Social Disconnectedness
While mental health disorders and SUDs are often stigmatized in general, some groups experience greater barriers to care due to additional layers of stigma. For example, active duty and military veterans experience PTSD and depression at much greater rates than civilians, yet they may not seek treatment over stigma-related concerns. Funders can support programs that help veterans find education or employment upon leaving the service, or that connect service members with shared experiences. LGBTQ+ individuals are also particularly affected. LGBTQ+ adults are more than twice as likely to experience a mental health disorder and twice as likely to experience a SUD than heterosexual adults, and almost half of all transgender adults report that they have considered suicide in the past year, compared to 4% of the overall US population. For LGBTQ+ youth, funders can support programs that provide information on how to come out to family and friends and information regarding gender-affirming expressions coupled with resources regarding depression, self-harm, and suicide, which are experienced disproportionately by people who identify as LGBTQ+.