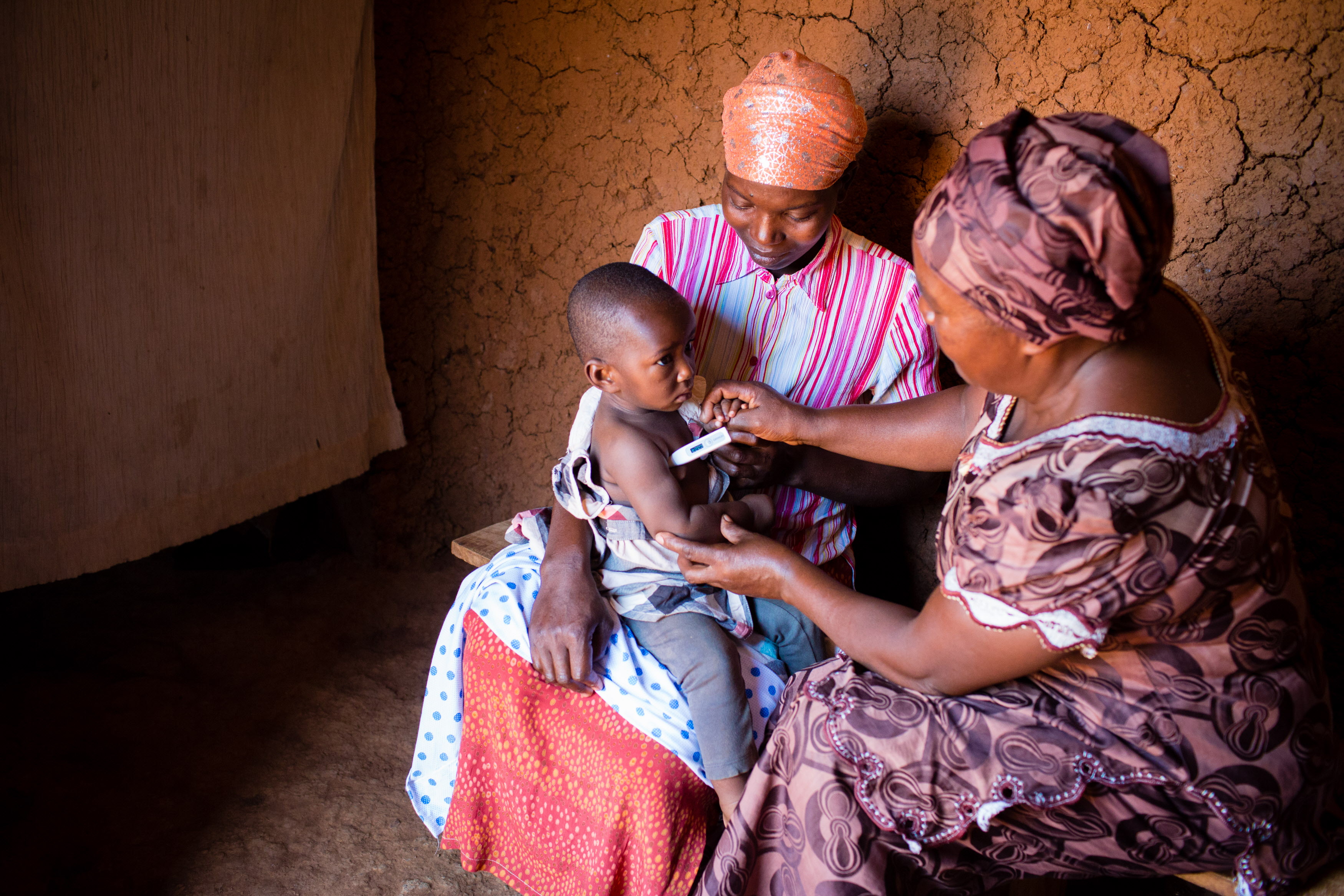 Transform the health of the world's neglected populations by delivering services at the community level
From rural villages in Malawi to crowded urban slums in Bangladesh, community-based health organizations are delivering interventions to underserved communities around the world. These organizations engage local communities to understand their unique health needs, and use science-based methods to prevent and treat health problems. Their work has proven to accelerate better health outcomes in even the most challenging settings.
Nonprofits Profiled in this Guide
Last Mile Health, which serves communities in post-war Liberia and offers a bold vision for educating community health workers worldwide
Lwala Community Alliance, an organization started by two brothers to prevent needless death and ill health in Kenya, starting with their own community
VillageReach, a leader in Africa of supply chain logistics—a vital yet often overlooked aspect of reaching communities
BRAC Manoshi Project, which has adapted community-based approaches previously used mainly in rural areas to reach women and children in urban slums of Bangladesh
Society for Education, Action and Research in Community Health (SEARCH), which has led the way for millions of newborns worldwide to receive a proven home-based package of life-saving interventions, starting in India
The Comprehensive Rural Health Project, Jamkhed, one of the oldest organizations using these approaches to transform entire villages in India through its proven community development model
Curamericas Global/Curamericas Guatemala, an organization committed to serving indigenous communities in Guatemala that face particular cultural barriers to accessing health services after civil war
Hôpital Albert Schweitzer Haiti, which has committed to strengthening an entire system of health in rural Haiti for over 60 years, despite ongoing economic and political turmoil
Partners in Health, which has applied community-based approaches to chronic health conditions such as HIV in Haiti and drug-resistant tuberculosis in Peru, which were previously regarded as untreatable in community settings
Donor Checklist
Below are five effective community-based approaches to health that donors can look for in organizations to fund.
Approach
Local adaptation:
Programs are designed to address the most pressing health needs of the community. This may include health needs that are reflected in census data as well as those identified by community members themselves.
Community participation:
Organizations work alongside community members in a way that engages and enables them to actively participate in shaping interventions and, as a result, builds capacity to address community needs.
Accessibility:
Services are brought close to or into the homes of disadvantaged people through outreach by CHWs, mobile clinics, and health educators.
Comprehensiveness:
Care is provided as a package of preventative and treatment solutions through the use of trusted and well-trained health workers. Care is expanded and sustained through education, behavior change, and early detection of problems, etc.
Integration:
Services and interventions are woven and linked into the broader health system. Local resources and stakeholders (e.g., community leaders) are incorporated into a strong collaborative network to further the mission.
What to look for
Community-level health data is collected systematically and regularly through a survey or census, such as by community health workers (CHWs) who go house to house
Community's self-identified needs are taken into account, i.e. what is the community itself most concerned about?
Data is evaluated and used to create and/or adjust programs & services
Hiring of CHWs and other personnel from the community itself
Engaging community volunteers, e.g. as peer educators
Traditional health personnel, such as midwives, are incorporated/engaged
Organization facilitates community meetings, committees, and other ways for community members to have their voices heard
The community and organization trust each other
Services are delivered by CHWs who speak the same language as patients and understand the local social and economic context
Services are delivered in home as well as clinics, such as by skilled birth attendants
Use of proven, low-tech solutions to address preventable death and disease (particularly among women and children). These include both tools (e.g. vaccines) and behaviors (e.g. breastfeeding)
CHWs are trained to prevent and/or treat a range of common health conditions
Organizations address underlying root causes of poor health by linking to related programming in areas such as education and poverty
A strong referral system links more complicated medical cases (e.g. birth complications) to more advanced care when necessary
Partnerships with local and/or national governments to leverage public efforts and funding
Affiliation or partnerships with other NGOs and membership organizations (e.g. CORE Group) to learn from and inform related work around the world