How Donors Can Support a Secure Future
Around the world, communities are still grappling with the impacts of COVID-19 on education, health, and economic security. In this guide, we discuss ways donors can work to not only recover losses from the pandemic, but support a more just and secure future.
On this site and in the downloadable PDF, you'll find:
Issues critical for funders to address to ensure a just recovery
Twelve nonprofits that serve as examples of how philanthropic funds can advance a more equitable recovery
Best practices for giving during crises/disasters
 Choosing Change, our toolkit for addressing structural inequality
Tips for avoiding fraud and practicing high impact philanthropy
As always, whether you have $10 or $1 million, we hope our team's work helps you turn your good intentions into high social impact.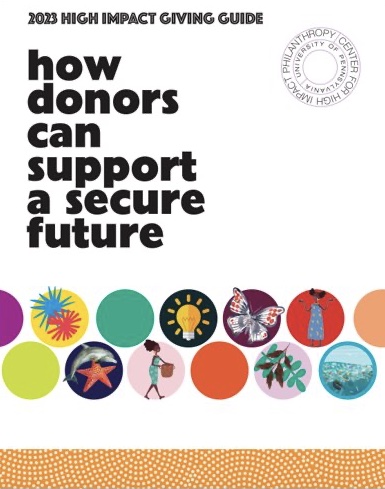 Nonprofits Making an Impact
Strategies for Ensuring a Secure Future for All
While the pandemic has affected every issue and population around the globe, our team examined five key areas critical to securing a secure future for all communities:
Recover learning lost due to COVID and accelerate gains for students at risk of being left behind;
Implement guaranteed income and savings account programs to fix the precarious financial situation so many households face
Assess proposals for their potential to reduce the structural inequality that excludes people – often due to race, gender, socio-economic status, and geography – from the opportunities needed to thrive
Strengthen democracy in ways that foster government accountability and reinforce social cohesion instead of political polarization
Provide effective disaster response across all four stages – immediate relief, recovery, rebuilding, and future risk mitigation – so that communities are more resilient
Education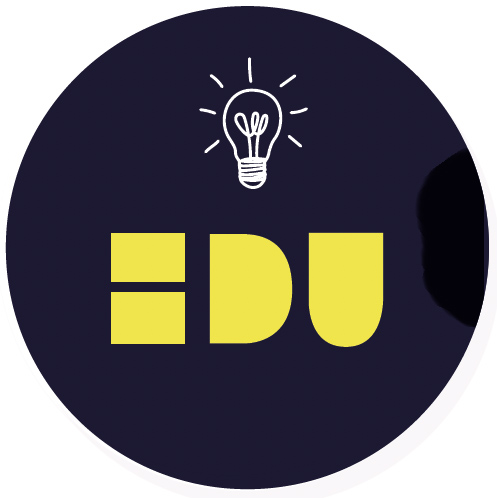 The COVID-19 pandemic disrupted learning for 100 million
children worldwide.[1] The closing of schools and daycare centers and the transition to online learning exacerbated underlying inequities. By supporting the whole child; expanding time, space, and capacity for learning; and ensuring digital equity, funders can help students recover learning, accelerate needed gains, and strengthen families and schools in ways that set all children up for early school
success.
Guaranteed Income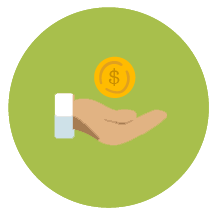 COVID-19 spotlighted the need to rethink policies to help all people meet their basic needs, particularly low- and moderate-income households most vulnerable to economic shocks. Even for those who have a reliable income, the lack of even $500 in savings can start the slide into financial hardship, unemployment, or homelessness when an unexpected repair or medical bill comes due. Thanks to the groundbreaking research of our colleagues at the Center for Guaranteed Income Research, we now know that guaranteed income can be a powerful and cost-effective tool to help. Direct, unconditional cash transfers – also known as guaranteed income programs – have emerged as one of the most flexible means of addressing financial insecurity, as well as a range of issues funders are concerned about, including mental health, physical health, children's school achievement, employment, and earnings in adulthood.
Reducing Structural Inequality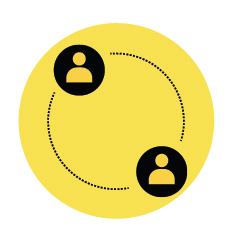 COVID-19 exposed and exacerbated disparities, often along lines of race, gender, socio-economic status, age, and geography. Those disparities are often the result of policies and practices that systematically exclude certain groups. Structural inequality exists across a wide range of social issues, including health care, education, economic development, environmental impact, and many more. Even when a proposal has not been designed specifically to address structural inequality, considering factors that contribute to structural inequality can help funders recognize those proposals with the potential for lasting impact.
Strengthening Democracy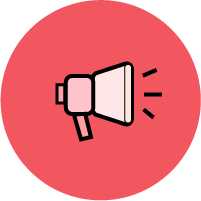 In 2022, indices that track the strength of democracy – both in the US and globally – measured declines in democracy and increases in authoritarianism. Yet democracy and democratic institutions have been a powerful force for ensuring that the interests of individuals are well met and that their futures are secure. CHIP has identified five elements of a strong democracy: empowered citizens, fair processes, responsive policy, information & communication, and social cohesion. As highlighted in this year's High Impact Giving Toolkit, healthy local media ecosystems are at the heart of all five elements of a well-functioning democracy.
Disaster Response & Recovery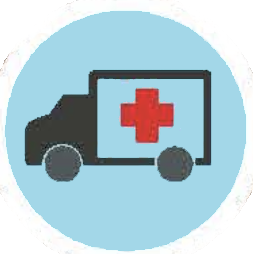 Climate- and weather-related disasters and floods have been rising disproportionately in both incidence and gravity. At the same time, communities face urgent man-made disasters including mass shootings, armed conflict, and refugee and migrant crises. Many individual donors and institutional grantmakers are moved to help when a crisis first hits. Yet the effects of a disaster persist long past the initial headlines. Ensuring a more secure future requires considering all four stages of disaster response.
As a donor, you can help ensure a secure future for all in the wake of COVID-19 pandemic by supporting organizations improving the quality and diversity of educators, helping families across the globe achieve long-term financial stability, protecting our environment, providing direct cash transfers to vulnerable populations, supporting women and girls, and addressing health disparities. Here we provide great examples worthy of your support that also serve as models for the kinds of nonprofits to look for. You will find twelve that our team has analyzed. Collectively, they illustrate how we can tackle the obstacles to ensuring that everyone feels and is safe and secure. Each profile includes a look at how the organization works, how you can help, and more opportunities to support other nonprofits doing related work.
Our Partners and Sponsors

Platinum Sponsor
Fidelity Charitable is an independent public charity that has helped donors support more than 328,000 nonprofit organizations with $51 billion in grants. Established in 1991, Fidelity Charitable launched the first national donor-advised fund program. The mission of the organization is to grow the American tradition of philanthropy by providing programs that make charitable giving accessible, simple, and effective.
Acknowledgements
Special appreciation to our  board of advisors who provided critical guidance and financial support: Julie Franklin, co-chair, Barry Porter, co-chair, Tim Fazio, Judy Friedman, Rob Kaufold, Gary Kiang, Danisha Patel, Patricia Silvers, Mona Sinha.
Notes.
[1] UNESCO. (retrieved 2021, December 18.) "Education: From disruption to recovery." https://en.unesco.org/covid19/educationresponse.
[2] AP-NORC Center for Public Affairs Research. (2021, December 6). "Gen Z and the Toll of the Pandemic"
[3] KFF. (2021, February 10). The Implications of Covid-19 for Mental Health and Substance Use. Kaiser Family Foundation. Retrieved from https://
www.kff.org/coronavirus-covid-19/issue-brief/the-implications-of-covid-19-for-mental-health-and-substance-use/
[4] COVID-19 Mental Disorders Collaborators. (2021, October 8). "Global prevalence and burden of depressive and anxiety disorders in 204
countries and territories in 2020 due to the COVID-19 pandemic." The Lancet. https://doi.org/10.1016/S0140-6736(21)02143-7
[5] Center on Budget and Policy Priorities. (2021). "Tracking the COVID-19 Recession's Effects on Food, Housing, and Employment Hardships."
www.cbpp.org. https://www.cbpp.org/research/poverty-and-inequality/tracking-the-covid-19-recessions-effects-on-food-housing-and.
[6] Ibid.
[7] The World Bank. (2021). "The Global Economy: on Track for Strong but Uneven Growth as COVID-19 Still Weighs." https://www.worldbank.org/
en/news/feature/2021/06/08/the-global-economy-on-track-for-strong-but-uneven-growth-as-covid-19-still-weighs
[8] Madgavkar, A., White, O., Krishnan, M., Mahajan, D., and Azcue, X. (2020). COVID-19 and Gender Equality: Counter the Regressive Effects.
McKinsey.