For more examples of nonprofits working to ensure early school success, we've curated the following list of organizations, sourced from recent applied research, past guidance, and partnerships with the Campaign for Grade Level Reading, Greenlight Fund, Lipman Family Prize, and Mindful Philanthropy.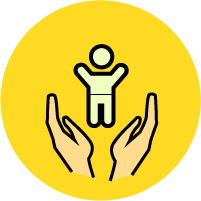 Support the Whole Child
Abriendo Puertas builds parental skills and promotes family well-being and positive outcomes for children in Hispanic/Latinx communities.
AVANCE assists under-resourced families of young children using a two-generation education and relationship-building methodology to boost family outcomes as parents, employees, and citizens.
The Child-Parent Center program (CPC) provides comprehensive educational, family support, and healthcare services to economically disadvantaged children from ages 3-9.
More
Compass Working Capital works to expand the scope and impact of HUD's Family Self-Sufficiency (FSS) program, a promising but underutilized savings and employment program for families living in federally subsidized housing.
LIFT coaches help parents set objectives like securing a safe home, living wages and a better education and connects them to the financial resources and networks they need.
Nurse-Family Partnership pairs specially trained registered nurses with vulnerable women who are pregnant with their first child, starting early in pregnancy and continuing through the child's second birthday.
Springboard Collaborative, a nonprofit based in Philadelphia with programs in multiple cities, has helped close the literacy gap with a hands-on approach to involving parents — not just teachers and students — in literacy learning with in-home and summer programs.
Springboard to Opportunities' Magnolia Mother's Trust provides low-income, African-American mothers in Jackson, Mississippi, with $1,000 guarenteed income on a monthly basis, no strings attached, for 12 months straight.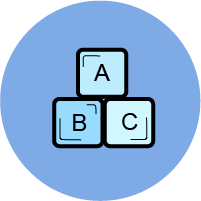 Expand Learning Opportunities
All Our Kin trains, supports, and sustains family child care educators to create opportunity and give children and families have the foundation they need.
AppleTree Institute offers a comprehensive instructional model called Every Child Ready (ECR) that includes curriculum and resources to improve instruction, coaching, teacher professional development, and assessment through partner schools and community-based organizations.
Children's Literacy Initiative partners with school districts to train and coach preschool through third grade teachers in the most effective literacy techniques, typically working with a school for three years.
More
Early Learning Ventures provides tools and resources that allow child care providers to streamline their business operations to give them more time and resources for caring for children.
Jumpstart partners with preschools serving low-income children (for example, Head Start programs), and trains volunteers to deliver a research-based, structured early literacy curriculum twice a week for two hours during the school year.
The Literacy Lab: Leading Men Fellowship offers fellowships for young men of color in a year-long, residency-style experience in which they provide evidence-based literacy support to pre-kindergarten students while receiving coaching and professional development.
The Luminos Fund provides transformative education programs to thousands of out-of-school children in Ethiopia, Lebanon, and Liberia, helping them to catch up to grade level, reintegrate into local schools, and prepare for lifelong learning.
MathTalk creates stories, public art, and augmented reality experiences focused on making media that allow children to enjoy learning math, collaborating with parents, teachers, researchers, organizers, designers, artists, game developers, entrepreneurs, and kids.
New Teacher Center partners with school districts around the U.S. to support and retain some 25,000+ new teachers per year. NTC works closely with district partners to train veteran teachers as mentors and coaches who work intensively with new teachers over a two-year period, with a focus on reaching under-served and vulnerable student populations.
Promoting Equality in African Schools (PEAS) builds affordable and quality secondary schools in areas of Africa where, each year, hundreds of children complete primary school but have no secondary school available to them.
The Coin Laundry Association's Read, Play, Learn initiative, funds laundromat owners to provide books and learning materials to children and families to use on site and take home to build an at-home library.
Reading Partners works with school districts across the nation to provide volunteer tutors from the community to work one-on-one with students who are behind on reading.
Urban Teachers prepares, certifies, and supports new educators to provide high-quality education for children by offering a master's degree, coaching, mentoring, and job placement.
WINGS uses an early and comprehensive approach to in-school and afterschool programs grounded in the principles of positive youth development and evidence-based social emotional learning practices to foster the mindsets, skills, and confidence within each child.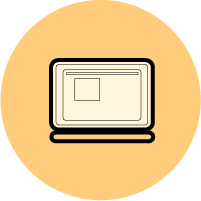 Ensure Digital Equity
Eliminate the Digital Divide creates digital solutions for families in and around Charlotte, North Carolina.
EveryoneOn helps to connect low-income families with affordable internet plans and devices in their area. It also has a number of free digital literacy training programs for adults looking to improve their skills.
The National Digital Inclusion Alliance (NDIA) brings together hundreds of community advocates around the country who are working to expand broadband access. The NDIA works connects consumers to low-cost plans and advocates for federal funding.
Partners Bridging the Digital Divide provides a useful directory of nonprofits promoting equitable internet access.