It's your right as a funder to conduct some due diligence—and even have some healthy skepticism—before committing your funds to a particular nonprofit organization or response fund, especially with causes and needs abounding amid the COVID-19 pandemic. Just because someone asks you to support a worthy cause doesn't mean you can't take time to consider the nonprofit seeking your donation. The first step on the way to higher impact is to avoid fraud. Here are some things you can do to avoid charitable fraud: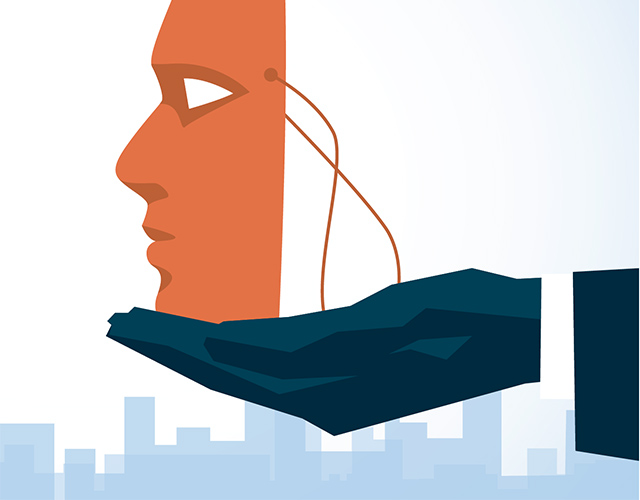 A simple internet search
If a nonprofit, its staff, or its board has been the subject of negative press or an official investigation, that is a clear red flag to proceed with caution before committing funds. A simple internet search can identify red flags. In addition, nonprofits such as Candid, Charity Navigator, and BBB Wise Giving Alliance all provide free financial and programmatic information.
Remember the difference between a worthy cause and a worthy charity
There are many good and worthy causes, but that doesn't mean that every charity addressing that cause is just as good. It's a distinction that can be hard to remember when you feel strongly about a cause. It's also why one fraudulent cancer charity successfully raised so much money: Donors who had friends or family with cancer found it hard to say "no." They may have avoided the fraudulent charity altogether if donors had done a simple internet search and asked their friends and family touched by cancer: "Which nonprofits have really helped you?"
Get involved directly with an organization
By volunteering your time or speaking with staff or the people who benefit directly from the organization, you can get a firsthand look at how a non-profit uses donor funds and other resources to benefit clients. COVID-19 has changed the shape of volunteering but not the need. As more organizations and services have developed online components, opportunities to volunteer have also changed, through remote work like staffing text-based response lines, conducting online advocacy, and lending professional skills, such as marketing, technology, or accounting. Contact organizations like VolunteerMatch for opportunities for volunteers to help remotely or on-site. 80,000 Hours, a database of career and volunteering opportunities for people with varying skill levels interested in helping fight the pandemic, can also help you find ways to help.
Because COVID-19 puts older and immunocompromised people at especially high risk, there has also been a surge of healthy volunteers creating local mutual aid efforts. Mutual aid organizations support local communities outside of licensed organizations and the government, and create networks of volunteers and recipients. Mutualaidhub.org lists hundreds of mutual aid and community organizations in the U.S. and Canada.