The Center for High Impact Philanthropy is actively engaged in the philanthropic and nonprofit community through events including webinars, panel discussions, speaking engagements, and more. See our previous events here, and stay connected with CHIP by signing up for email updates.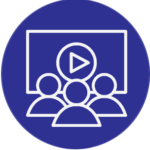 Zoom Webinar:
Tuesday, May 25
1 – 2 pm ET
Supporting Mental Health: Guidance For Donors
The health and economic crises from COVID have accentuated the need and urgency for greater support of mental health and addiction issues, especially for those also subjected to systemic racism. The Center for High Impact Philanthropy and Mindful Philanthropy held a panel discussion on how donors can make a bigger impact to support impacted communities, including strategies described in CHIP's guidance, Health in Mind: A Philanthropic Guide for Mental Health and Addiction.
CHIP's Kat Rosqueta and Mindful Philanthropy's Kristen Ward hosted a panel that included:
Dr. Octavio N. Martinez, Jr., Hogg Foundation for Mental Health (UT Austin)

Dr. Karen Scott, Foundation for Opioid Response Efforts (FORE)

Erica Snow, Colorado Health Foundation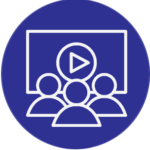 Zoom Session:
Mon, May 17
12 pm – 1 pm ET
Impactful Philanthropy: Supporting Mental Health
May is Mental Health Month which raises awareness of trauma and the impact it can have on the physical, emotional, and mental well-being of children, families, and communities.
As the pandemic continues, mental health and addiction challenges have emerged as major health crises. Against this backdrop, many donors are asking "how can I help?". This session of the Goldman Sachs Philanthropy Roundtable Discussion series explored mental issues in the COVID-19 era and opportunities for philanthropists to invest in the field.
Speakers: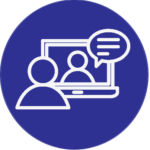 Zoom Webinar:
Mon, May 17
6 pm – 7 pm ET
Social Venture Partners Philadelphia: A Conversation with Michael Nutter and Paul Shoemaker
Poverty, crime, racial inequality—the challenges that Philadelphia faces are not new. But they are more evolved. Today's leaders need a new approach to create meaningful change. A more collaborative approach.
This discussion about building better and more engaged cities featured two leaders uniquely suited for that topic: Michael Nutter, former Mayor of Philadelphia, and Paul Shoemaker, social impact leader and Founding President of Social Venture Partners International.
We heard stories about cross-sector fluency, what traits make a "rebuilder," and the ways that funders can engage with unlikely partners to increase their impact. Shoemaker introduced concepts from his new book, Taking Charge of Change, which profiles 38 impact leaders including Nutter, about how they solve big problems.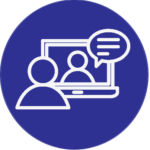 Zoom Webinar:
Thurs, May 13
2:30 pm – 3:30 pm ET
Giving Compass Conversation Series: Mental Health
As the COVID-19 pandemic continues, mental health and addiction challenges have emerged as a major health crisis. Afi Tengue, VP of Philanthropy & Impact at Giving Compass, spoke with Kat Rosqueta, Founding Executive Director of CHIP, about the ways donors can help.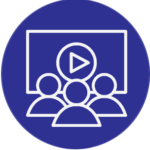 Conference Session:
Tues, May 11
3 pm – 4 pm ET
2021 PEAK Grantmaking Conference
From May 4 to 13, PEAK Grantmaking hosted PEAK2021 virtually, featuring keynotes, breakouts, peer groups, and more. The conference looked at how far the profession of grants management has come, including its growing influence and responsibility, critical work in this moment to meet the challenges of our day, and evolving role as a change leader in philanthropy.
Kat Rosqueta, Founding Executive Director of CHIP, was part of a workshop session on May 11: Philanthropy and COVID-19: Diving into the Data. In this session, Candid shared the latest coronavirus-related funding figures, took a deep dive in to a regional COVID-19-related data collection effort, and discussed important lessons learned.
Read more
This session is designed to help funders understand the dynamics of disaster philanthropy with a focus on using data to guide decisions. Highlights will include COVID-19-related funding analysis, publicly available tools and data sets to inform your work, the need for funders to make investments in long-term recovery and mitigation efforts for future disasters, and the sector-wide benefits and challenges of sharing grants data.
Speakers:
Grace Sato, Candid, Director of Research
Tanya Gulliver-Garcia, Center for Disaster Philanthropy, Director of Learning and Partnerships
Cathleen Clerkin, Candid, Senior Director of Research
Katherina Rosqueta, Center for High Impact Philanthropy (CHIP), Founding Executive Director
Sidney Hargro, Philanthropy Network Greater Philadelphia, President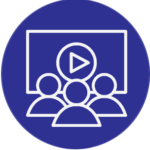 Zoom Webinar:
Mon, May 3
12 pm – 1 pm ET
Women's Index Launch Webinar
CHIP launched the Women's Index: Developing a Tool for Aligning Financial Investments with Gender Equity, a report created in partnership with Women of the World Endowment (WoWE), the first 100% mission aligned endowment investing in women.
Ruth Shaber (Tara Health Foundation) and Tea Trumbic (World Bank) joined CHIP's Kat Rosqueta and Maria Skuratovskaya of WoWE to discuss the research, the need, and implications of a gender focused sovereign debt scoring methodology.