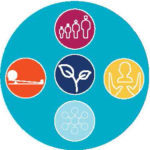 What It Does
The transition from adolescence to adulthood is both a time of amazing potential and increased pressure and responsibility, especially for the approximately 20,000 young adults in the U.S. that age out of the foster care system every year. One in four former foster youth experience homelessness, half end up unemployed, close to 70% become involved in the criminal justice system, and up to 80% will experience a mental health disorder or addiction. Youth Villages YVLifeSet program aims to help this group become successful, independent adults.
YVLifeSet is an intensive 6- to 12-month intervention program. Participants have access to 24/7 on-call support and meet one-on-one with a specialist at least once a week. Participants set their own goals for housing, education, employment, and other aspects of independent life; a YVLifeSet specialist helps them develop the skills and capabilities needed to achieve these goals.
Youth Villages has also recently expanded their reach by tailoring interventions for youth involved in the criminal justice system and training community-based nonprofits and government agencies to deliver the YVLifeSet program. This partnership model allows young people to receive help through YVLifeSet locally in areas where Youth Villages does not provide direct services.
How Effective It Is
Since 1999 YVLifeSet has helped over 18,000 young adults in 11 states more successfully transition out of the foster care system. Participants have a 13% decrease in mental health issues, a 30% decrease in violent relationships, and a 22% decline in homelessness after two years. One year after graduating from the program, 91% of participants report living with family or independently, 88% are in school, have graduated, or are employed, and 87% have not engaged adversely with the criminal justice system. YVLifeSet is piloting a legal assistance and education component to their model; to date it has assisted in expunging the records of 35% of participants with a prior history of arrest, providing a clean slate for these adults to move forward.
The cost of moving a young adult through the program is about $10,800, compared to the average cost to taxpayers per case of homelessness (around $14,500 annually) or individual incarceration (over $31,000 annually).
How You Can Help
Philanthropy covers 50% to 100% of the cost of this program, depending on the jurisdiction. Philanthropic dollars provide YVLifeSet with the flexibility to better meet diverse needs. For example, in states where contracts fund for a maximum of six months, philanthropy can provide an additional two or three months in the program for those who need more time to reach independence. Philanthropic funds also provide practical services (e.g. a $100 monthly bus pass to get to work or $500 to provide assistance with the initial deposit for an apartment). Donate to Youth Villages locally or on their website.
More Ways to Help — Use the Youth Villages website to learn more about at YVLifeSet program in your area. For other ways to help at-risk youth beyond those just in the foster care system, consider Youth Guidance's Becoming a Man (BAM) and Working on Womanhood (WOW) programs. BAM and WOW have served more than 8,000 youth throughout Boston and Chicago.