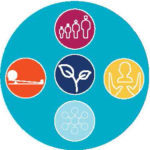 What It Does
More than 130 people in the U.S. die every day from opioid overdose, a rate that has been growing steadily, amounting to more than 70,000 deaths from opioid overdose in 2017. Prevention Point Philadelphia (PPP) is a harm-reduction center that saves lives by addressing individuals' immediate needs, stabilizing their environment, and providing links to care and human connection.
PPP currently serves over 17,000 clients in communities affected by drug use and poverty. PPP provides targeted overdose education, naloxone distribution, and needle exchange programs alongside access to care and social services, such as housing and community education. PPP's services are comprehensive, accessible, and work in collaboration with local government, universities, and mission-similar agencies.
Through PPP's mobile medical services, individuals can access daily rapid testing and counseling for HIV and hepatitis C, free preventative medical care, and PPP's Stabilization Treatment and Engagement Program (STEP), which offers on-demand treatment for addiction. PPP also provides meals, a mailing address for homeless individuals (often necessary to access public services or get a job), legal aid, and emergency housing.
PPP's Syringe Service Program allows individuals to exchange used syringes for sterile ones and other injection equipment. Research shows that such syringe service programs reduce disease transmission among people who inject drugs, without encouraging or increasing drug use.
How Effective It Is
Over half of the clients who use opioids and received naloxone from PPP reported using it to reverse an overdose within six months. From 1993 to 2002, this program avoided over 10,000 cases of HIV, saving an estimated $2.4 billion in HIV treatment costs.15 Between PPP's incorporation in 1992 and 2016, the rate of new HIV diagnoses attributed to injection drug use dropped from 46% to 5.6%. City health officials suggest that this decline is likely related to Philadelphia's syringe service work, for which PPP has been the only provider. The estimated return on investment of PPP's Syringe Service Program is $182.5 million per year.
How You Can Help
PPP seeks donations to help them relocate two of their shelters and expand their medical treatment rooms. Opportunities to give exist at any level: $4 buys food for one day for a client, $38 covers a dose of naloxone, $74 provides a one night stay and three meals for an individual at the shelter, $500 supports a few participants in PPP's Medically Assisted Treatment Program. Additionally, philanthropic funding covers the entire cost of PPP's Syringe Service Program. Donate via the Prevention Point Philadelphia website.
More Ways to Help — To find harm reduction centers like Prevention Point in your community, visit the Harm Reduction Coalition's website. In addition to its database of harm reduction programs nationwide, HRC also provides capacity-building services to state agencies and local nonprofits seeking to implement harm reduction programs. The Harm Reduction Coalition (HRC) works to support overdose prevention, syringe access, and harm reduction efforts across the United States through policy & advocacy efforts as well. To support HRC's efforts nationally to legalize safe syringe access and expand the reach of harm reduction, visit them online to donate.