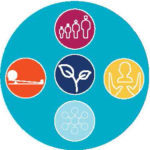 What It Does
A stable housing environment is a critical component of our ability to live happy, healthy lives. Yet on any given night, over 500,000 in the U.S. people have no place to sleep. In addition, nearly half of homeless adults also live with an untreated mental health disorder or substance use disorder. Pathways to Housing PA uses a Housing First model to provides homes to people without the precondition of sobriety—a model that has led to discontinued substance use, greater participation in job training programs, and fewer days of hospitalization.
In addition to housing, Pathways to Housing PA provides integrated health services, community engagement, skills building, and employment assistance to chronically homeless individuals living with mental health disorders and addiction in Philadelphia. Case managers at Pathways often accompany program participants to doctor appointments or courthouse summons. In 2016, Pathways initiated two housing programs that exclusively serve individuals experiencing opioid use disorder (OUD).
How Effective It Is
Pathways has provided supportive or transitional housing to 450 people or nearly 10% of the homeless population of Philadelphia, many of whom are now living independently in the community. Every participant has remained in housing after one year; 85% are still housed after five years.
Pathways' employment services initiative has supported over 6,000 hours of job training for individuals in transition. Participants in the program also see reduced rates of hypertension, obesity, smoking, and diabetes. Nearly all participants see a primary care doctor at least once per year, and more than 80% regularly see a mental health professional.
Of the nearly 200 individuals with history of OUD currently being housed by Pathways, over 65% have initiated substance use treatment. Program participants and clinical staff are trained in naloxone administration, and participants can access opioid treatment in their clinic.
The cost to serve one Pathways client per year is nearly $30,000, compared to between $40,000 and $60,000 for residential substance use and permanent housing programs. Individuals who are housed by Pathways also use significantly fewer costly taxpayer funded services, such as short-term emergency housing, jail and prison stays, and treatment for addiction or mental health hospital stays.
How You Can Help
Pathways to Housing PA relies on government and philanthropic funding. Giving $10,000 houses a person for a year; $1,000 provides one year of transportation and utility payments; $500 completely furnishes an apartment; and $100 supplies a new kitchen with pots and pans. Philanthropy can also support Pathways to expand the amount and type of housing available and activate a national training institute to provide technical knowledge and assistance to other programs throughout the country—all planned in the next five years pending financial support. You can donate at the Pathways to Housing PA website.
More Ways to Help — To support Pathways programs outside of Pennsylvania, look toward their other programs located in Washington, DC and Vermont. If you want to fund advocacy efforts across the United States, the National Alliance to End Homelessness is a prominent supporter of the Housing First model.