COVID-19 Pandemic: Supporting Mental Health
As the COVID-19 pandemic continues, mental health and addiction challenges have emerged as a major health crisis that will continue beyond the distribution of a coronavirus vaccine. Social distancing, anticipated cycles of stay-at-home orders, and business and school closures are producing widespread social isolation and economic distress.
Against this context, individual donors and foundation funders are asking: How can I help?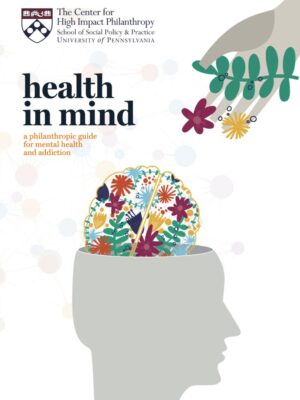 Health in Mind: A Philanthropic Guide for Mental Health and Addiction
More and more evidence exists on which approaches are most effective at preventing, treating, and supporting the recovery and long- term management of mental health disorders and addiction. At the same time, there is increased public awareness of the need to better address mental health and addiction. This combination of knowledge, attention, and public engagement makes it a unique time for philanthropy to act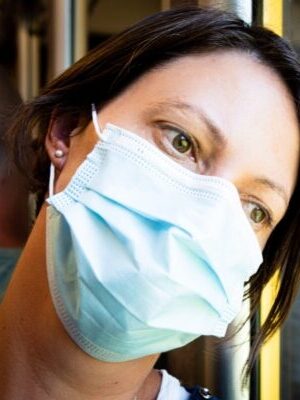 We are still in the throes of a global pandemic. Even as states and countries open up, the crisis reverberates and new hotspots emerge. Against this backdrop, the question for individual donors and institutional grantmakers alike is: How can I help?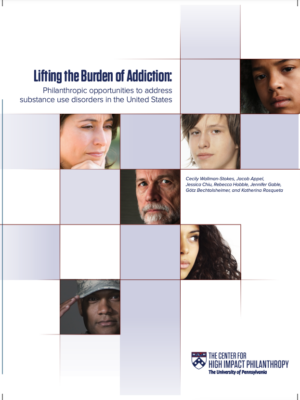 Lifting the Burden of Addiction
This guide helps funders make smart investments in lowering the human and economic burden of substance use disorders (SUDs), which currently affect 1 in 12 adolescents and adults in the United States at a cost of hundreds of billions of dollars annually. In it, you will find key issues to inform philanthropic decision-making and specific high-impact opportunities for philanthropists to make a difference.
5 Strategies to Address Mental Health & Addiction
---
Our review of the best available evidence synthesizes academic literature, research, and existing frameworks while incorporating the perspectives of donors, clinicians, and practitioners. We also engaged individuals living with mental health disorders and SUDs, along with their caregivers, and incorporated feedback from more than 50 experts in workshop and small-group settings.
From this work, five strategies emerged as the most promising ways for philanthropy to better address mental health disorders and addiction in the United States. Together, they provide a comprehensive view of the areas that have both the greatest need for support and potential for impact over time.