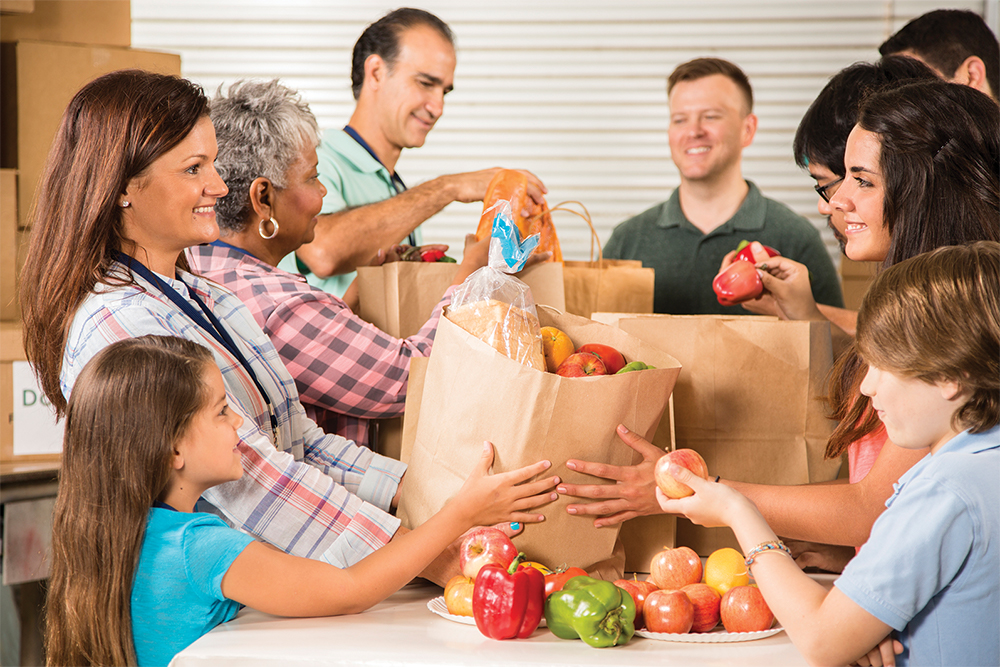 Thanksgiving is around the corner, which in the U.S. means the start of the traditional season for addressing the needs of vulnerable families, especially those who are experiencing hunger. As in years past, thousands of donors will give cans and packaged food to local food drives in their neighborhoods in an effort to help.
But if what donors care about is providing enough food for families experiencing hunger across the United States, there is a better way.
An LA Times opinion editorial written jointly by our own Kat Rosqueta, Executive Director of the Center, and the late John Arnold, former executive director of Feeding America West Michigan Food Bank, described how donors can reduce the number of hungry families by making small financial donations instead of providing cans.
Our goal in having our guidance available to the public is helping donors get to impact faster in whatever area they care about. For donors concerned with emergency food provision and addressing hunger in the U.S. we are republishing the below Q&A, updated and featuring frequently asked questions and our answers.
Q: With cans, I know that I'm providing food. But with a financial donation, how do I know that my money will actually go towards purchasing food, instead of to other purposes (such as padding a nonprofit executive's pockets!)?
Some of that concern is driven by a historical—and unproductive—fixation on overhead ratios. But for donors interested in providing emergency food, there is a very easy way to address this concern: Make a financial contribution directly to a charitable agency's account at the area's regional food bank. Once the funds are in its account at the food bank, the local provider can only draw against those funds by using that money to acquire food.
Q: I find it hard to believe that hungry families would throw away food – doesn't that mean that they are doing well enough that they aren't truly in need?
Every family is different. The age of the family members, health conditions, religious and cultural prohibitions are just some of the reasons why food that is provided to hungry families may go unused. For example, if a member of the family has high blood pressure, that person cannot eat high sodium canned soup or packaged ramen noodles. If a child has a nut allergy, that child may not be able to eat packaged food containing nuts or processed in a facility with nuts. Since many families experiencing hunger may also lack access to healthcare or enough money to purchase required medicines, eating inappropriate food can have serious consequences.
Q: I have extra cans that I can spare at the holidays, but I don't have loads of cash to spare. Why shouldn't I donate cans instead of money that I don't have?
If donors don't have enough money to provide a financial contribution—but do have cans—then by all means, donate the can! You certainly still have the option to donate your extra cans to food banks, and food banks will appreciate your contribution. But when people make an additional shopping trip in order to buy cans exclusively for donations, they should know: if they buy a can at the retail price, they can feed one person. If they donate the monetary cost of a can, they can extend their generosity to multiple families.
At the Center for High Impact Philanthropy, we have been investigating and analyzing philanthropic options for ten years. Providing emergency food to hungry families in the U.S. is just one of the many high impact opportunities our team has surfaced. In our High Impact Giving Guide we share 11 of our best opportunities for making a meaningful difference in people's lives—in the United States and abroad. For donors looking to support emergency food provision to vulnerable families, see our Food Matters section.