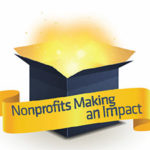 People living with substance use disorders are at risk of early death, not only from overdose, but also from infectious diseases such as HIV and hepatitis C. Homelessness, incarceration, and poverty exacerbate these risks. Community harm reduction centers save lives by addressing such individuals' immediate needs and stabilizing their environment. These centers also provide important links to care and human connection, particularly for the most vulnerable and isolated people with substance use disorders. Here is one such organization serving some 17,000 clients in Philadelphia.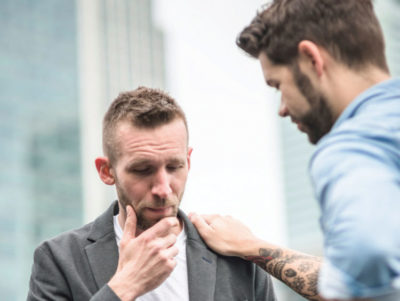 What It Does
Prevention Point Philadelphia (PPP) serves people in North Kensington, Philadelphia who use drugs. Many also experience incarceration, homelessness, and risk of disease spread by injection drug use. To address clients' basic medical needs — such as HIV testing and treatment, wound care, and linkage to medical insurance — PPP operates a central clinic and drop-in center.
PPP also supports clients through non-medical services such as a mailing address for clients without a home, legal aid, temporary emergency housing, and fresh meals. Clients who need additional support are assigned case managers for individualized medical treatment and connection to further resources such as long-term housing and public benefits.
PPP is also the only approved syringe exchange site in the city of Philadelphia, where individuals who use syringes for drug injection can trade them for clean ones. Decades of research show that such syringe exchange programs reduce HIV and hepatitis C infection among people who inject drugs, without encouraging or increasing drug use.
PPP also extends many of the services that are provided at its main location through mobile health care sites, which increase its accessibility and build trust between PPP staff and the communities it serves. To address the rising number of opioid overdose deaths in Philadelphia, PPP has been educating clients and community members on overdose reversal and distributing naloxone, a highly effective drug that reverses opioid overdoses. In 2017 alone, PPP distributed more than 5,000 naloxone kits throughout the city.
How Effective Is It
When PPP was established in 1992, 46% of new HIV diagnoses were attributed to injection drug use. This number had dropped to 5.6% by 2016. City health officials suggest that the decline in new HIV infections due to injection drug use is likely related to Philadelphia's syringe exchange work, for which PPP has been the only provider. Research also shows that getting naloxone directly to people who use opioids is best, because they are most likely to witness a peer overdose. According to PPP, of clients who use opioids and receive naloxone from PPP, over half report using the naloxone to reverse an overdose within six months of receiving it.
How You Can Help
Federal and Pennsylvania state laws still restrict the use of public funding for syringe exchange programs, despite the evidence behind them. For example, federal funds can only be used for some services, but not to purchase sterile needles or equipment for injecting drugs. Philanthropic funding covers the cost of such equipment; staff who distribute syringes; and costs related to clients' basic needs such as food. For example, $4 buys lunch for a client; $47 buys one night at PPP's emergency shelter, including breakfast and dinner; $75 covers a kit containing two doses of life-saving naloxone. Donate any amount at https://ppponline.org/.
Personalize This Project
To find an organization like PPP in your community, visit http://harmreduction.org/. Harm Reduction Coalition (HRC) works in states and at the federal level to advance support of overdose prevention and clean syringe access. It also provides capacity-building services to state agencies and nonprofits seeking to implement programs in their own communities.