Donor funds, when supporting the right efforts, can transform people's lives and communities. The issues we focus on in this year's High Impact Giving Guide are among the most challenging facing society, but the programs and organizations we profile demonstrate daily that positive impact can be created. More nonprofits making on global health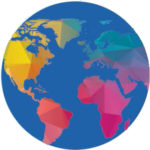 What It Does
Hunger is often not a food problem; it's a logistics problem. The world produces more than enough food for every human being on the planet, yet two billion people in the world suffer from moderate to severe food insecurity. Each year billions of pounds of food go to waste. Food banks are nonprofit wholesale distributors, sourcing food destined for the landfill and delivering it to other agencies serving the hungry. Food banking systems operate at the community level, and involve different sectors of society, such as governments, business, and civil, in the process. Global FoodBanking Network (GFN) works to solve the world's food problem by creating, sustaining, certifying, and strengthening food banks.
Operating alone, food banks can generally only alleviate hunger for a small area and often have limited capacity and efficiency. As a result, many food banks and community-based organizations may take decades to develop and be effective. GFN creates and supports food banks by offering knowledge and expertise, partnerships with global food suppliers, and seed financing that allow food banks to provide food to more people safely. GFN also provides technical assistance to their food bank members; for example, GFN provides an e-learning online portal to connect food bankers with each other and provides 24/7 support and information to improve food banks' staff knowledge. Further, GFN provides grants for one-time investments and to seed new programs.
How Effective It Is
Last year, 943 GFN member food banks recovered over 500 million kilograms of food and grocery product and redirected it to feed 9.6 million people through a network of more than 55,000 social service and community-based organizations. The network also awarded a total of $2 million in grants to food banks in 20 countries and enabled food banks to serve 25 million meals. Supporting a launch for a new food bank costs about $75,000 per year for the first three years. These food banks will grow to provide food to at least 40,000 people at the end of the program period. Food banking organizations that participated in GFN training grew their food distribution an average of 85% each year between 2011 and 2017. GFN accelerates the impact of their network food banks by offering capacity-building programs to drive enhanced efficiency, accelerated scalability, and significantly increase nutritious food distribution. In 2017, these programs provided safe and nutritious food for more than 865,000 additional people.
Providing technical assistance and seed financing to an established food bank to expand service costs approximately $75,000 year. In 2018, GFN provided this type of support to food banks in ten countries, and collectively expanded the number of people served by those food banks by more than 330,000. That means a donor can help one person facing hunger for just $2.25.
How You Can Help
All of GFN's revenue comes from philanthropic sources, enabling the development of new food banks and serving food banks in high-need regions. For example, GFN is planning to support the launch of new food banks in Southeast Asia and in major urban areas of Sub-Saharan Africa. By purchasing food at scale and recovering (diverting from waste) almost ninety percent of its food, GFN can translate a $1 donation to enough food for 15 meals for those in need. One-time or monthly donations can be made to help increase the capacity of food banks across their global network.
More Ways to Help — Visit Global FoodBanking Network to find programs worldwide. GFN also provides an online toolkit and feasibility analysis on starting a food bank in your community. For North American hunger relief, visit Feeding America to locate food banks in the United States or Food Banks Canada for sources in Canada.