Disaster relief involves four distinct phases. Needs persist long after the headlines fade. Funding beyond the initial phase is a huge opportunity for philanthropists to make a larger impact.
Response
The first response to a disaster often includes search and rescue operations, as well as the provision of immediate relief for those affected in the form of medical care, food and water, and temporary shelter. Depending on the kind and location of the disaster, the organizations that can effectively provide initial help may be a mix of global and local. Large, international organizations bring supplies and trained personnel from around the world with specialized skills from work in previous disasters. Local, often smaller, agencies bring community knowledge and networks and are often more trusted by those affected.
Recovery
Recovery begins after short-term needs have been addressed and the situation has stabilized. Recovery includes rebuilding a community's infrastructure. This includes physical infrastructure such as roads, telecommunications, schools, hospitals, and homes. It also includes non-physical infrastructure such as a functioning government, healthcare system, education system, and business sector. As communities recover, there is often an opportunity to build back better.
Risk Mitigation
Risk mitigation builds communities' resilience. For natural disasters, constructing earthquake-resistant buildings or raising the height of bridges are two examples. For man-made crises, peacebuilding and conflict resolution initiatives can mitigate risk. According to an analysis of 25 years of U.S. federal data, every $1 spent on natural disaster mitigation saves society $11 on average (NIBS 2019).
Preparedness
Unfortunately, communities can't eliminate all disaster risk. However, they can prepare in ways that ensure an effective initial response that minimizes damage. Stockpiling supplies, developing disaster response protocols, performing regular drills, setting up mechanisms that pool insurance — these are all examples of activities that can increase preparedness and lessen the human and economic cost of disasters.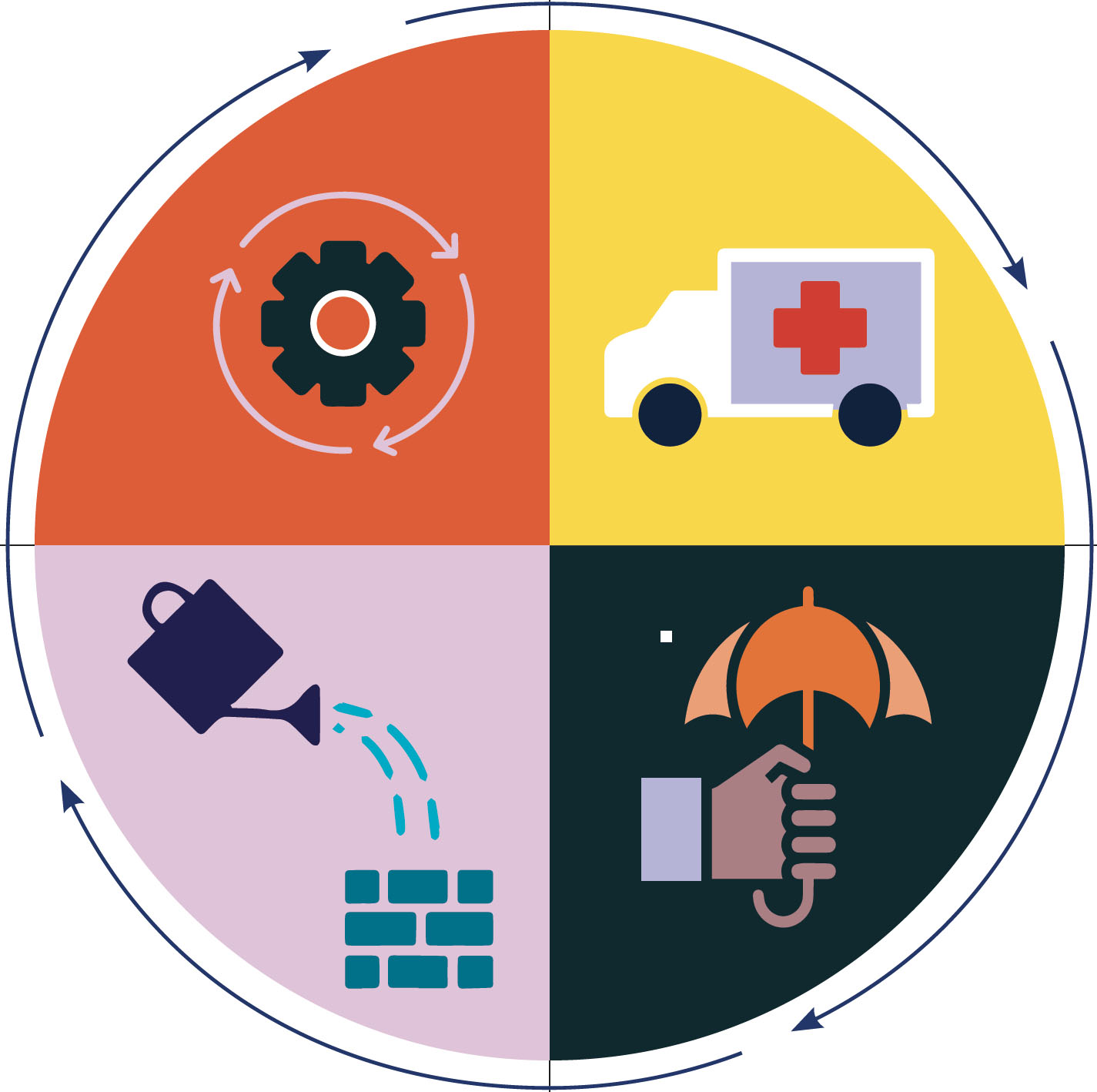 Resources and Nonprofits
Large Global First Responders

The following organizations are experts on being first on the scene, utilizing global supply chains, local partners, and government contacts.
Pooled Response Funds
Pooled funds like those listed below benefit trusted, effective local nonprofits that know where funds are most needed and are best positioned to rebuild their communities.
Sources of Information for Coordination, Accountability, and Risk Mitigation
In the wake of a disaster, reliable, timely information is key to ensuring a just recovery. The following organizations provide vital information around coordination, accountability, and risk mitigation efforts.