The Stuart Weitzman Speaker Series in High Impact Philanthropy celebrates and explores the personal paths of some of the world's most committed philanthropists. Through the speaker series, Penn students will be exposed to the passion and purpose that is often the first step in practicing high impact philanthropy. Penn students have a strong culture of community service and volunteerism. The speaker series will engage students and model pathways for making philanthropy a lifelong commitment.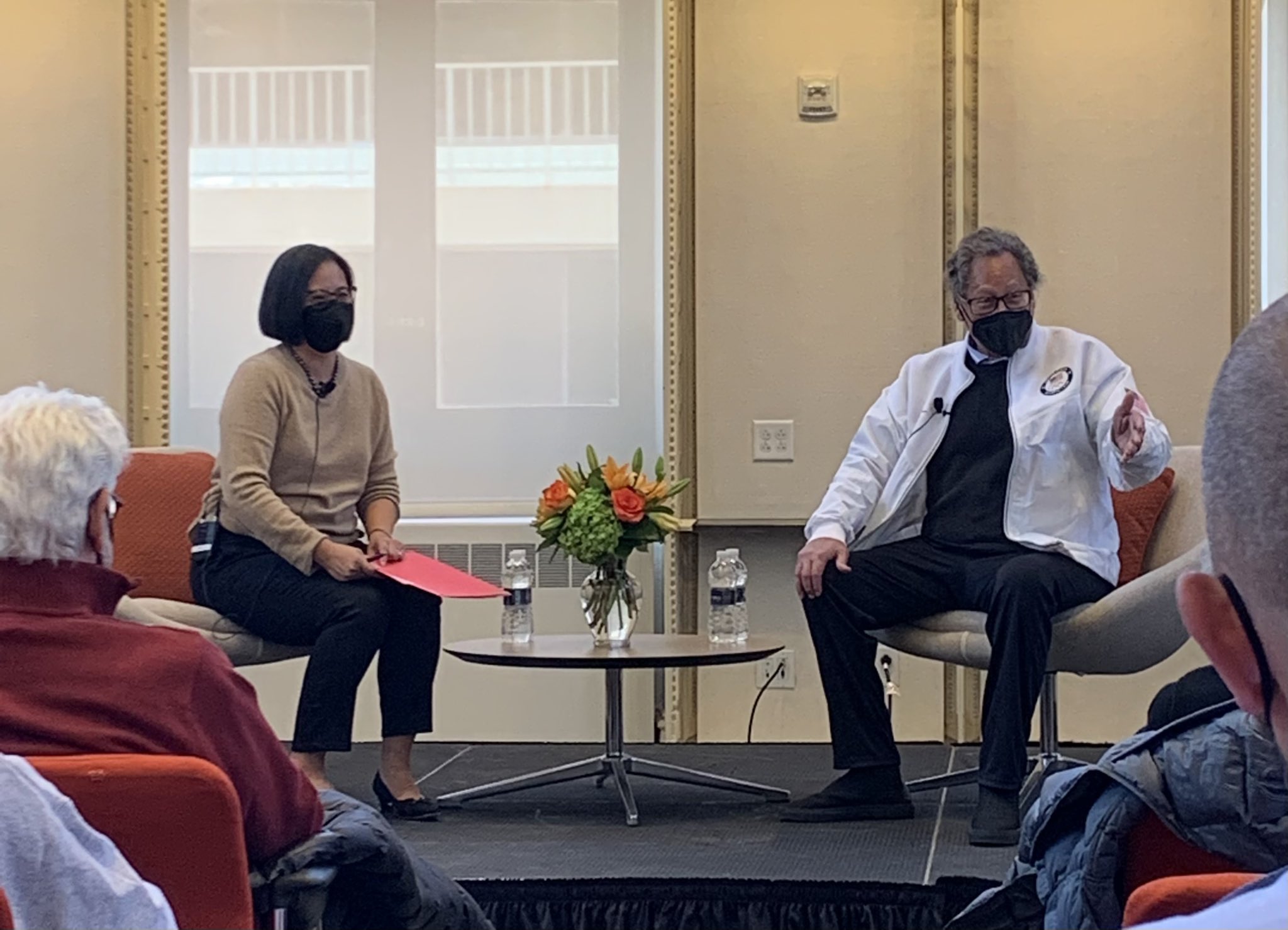 Implemented by Penn's School of Social Policy and Practice (SP2) in collaboration with the Center for High Impact Philanthropy (CHIP), and endowed by Stuart Weitzman, a 1963 graduate of the Wharton School, the Speaker Series in High Impact Philanthropy aims to highlight the ways in which different philosophies and passions are expressed through the practice of high impact philanthropy. Kat Rosqueta, founding executive director of CHIP, speaks with leaders who are making a philanthropic impact on important social issues through candid, fireside chat-style events.

2024 featured speaker to be announced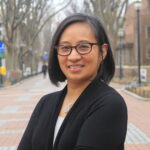 Katherina 'Kat' M. Rosqueta is the founding executive director of the Center for High Impact Philanthropy. Founded as a collaboration between the University of Pennsylvania's School of Social Policy & Practice and alumni of the Wharton School, the Center for High Impact Philanthropy is the premier source of knowledge and education to help donors around the world do more good.
She has held numerous civic leadership positions, currently serving as vice-chair of the board of Candid (recent merger of Foundation Center and Guidestar), the world's largest source of information on nonprofits and foundations. In addition, she serves on the national board of Greenlight Fund, a venture philanthropy fund dedicated to addressing urgent social needs in cities around the United States, and co-chairs Greenlight Fund Philadelphia.
Kat received her B.A. from Yale University and an M.B.A. from The Wharton School of the University of Pennsylvania. She was the 2012 recipient of the Wharton Women in Business Kathleen McDonald Distinguished Alumna Award and a 2011 recipient of the Brava! Women Business Achievement Award. She and her husband Michael Idinopulos live in Philadelphia with their three children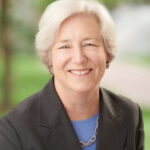 Sara S. Bachman, PhD is Dean of the School of Social Policy & Practice (SP2) at the University of Pennsylvania, where she leads the school community in its passionate pursuit of social justice. Under her direction, the School of Social Policy & Practice offers top-ranked degree programs, certificates, and dual degrees anchored by rigorous academics and world-class faculty. SP2's transformative approach, grounded in impactful research, scholarship and community engagement, fosters the development of impactful social change agents. At Penn, Dr. Bachman also serves on the Governing Board of the Leonard Davis Institute; the Advisory Board of the Center for Addiction Medicine and Policy; and as Senior Fellow of the Center for Public Health Initiatives.
Dr. Bachman's social policy and practice expertise focuses on health care financing and organization innovation, especially with respect to Medicaid and alternative payment strategies. She has over twenty years' experience with health policy research and program evaluation in the areas of health care finance, health reform, social work, health equity, and state health policy for individuals with disabilities or complex health and social conditions, including children and youth with special health care needs.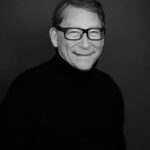 Stuart Weitzman, who graduated from the University of Pennsylvania's Wharton School in 1963, is one of the most recognizable names in luxury designer footwear.  He founded his eponymous company in 1986.  In the ensuing decades, he built Stuart Weitzman into one of the world's most renowned fashion footwear brands.  In 2015, Weitzman orchestrated the sale of Stuart Weitzman, LLC to Coach (which was renamed Tapestry in October 2017 to reflect its multi-brand identity).  Weitzman stayed on as the Creative Director for the company through May 2017 and remained Chairman Emeritus through 2018.
In February 2019, the University announced the naming of the School of Design in recognition of Stuart's ongoing philanthropic support of the University and his active engagement in its academic activities. He is currently a member of the Weitzman School's Board of Advisors, The Baker Retailing Center's Industry Advisory Board, and, since 2018, he has been an Entrepreneur-in-Residence during which he visits campus two times each year to speak to and mentor Penn students.
Weitzman has many interests and is engaged with many institutions, including the Weitzman National Museum of American Jewish History, the U.S. Olympic Committee, the Maccabiah Games in Israel, and the New York Historical Society, to name a few.  He is working with the Spanish government to build a museum in Madrid dedicated to Spanish-Jewish history and is a producer of two Broadway musicals.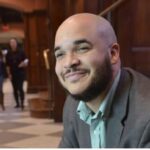 The Rev. Charles "Chaz" L. Howard, PhD is the University Chaplain and Vice President for Social Equity and Community at the University of Pennsylvania, his alma mater. Prior to his return to Penn, he served as a chaplain in hospice and hospital and as a street outreach worker to individuals experiencing homelessness in Philadelphia. His writing has been featured in such publications as Black Arts Quarterly, Black Theology: An International Journal, Daily Good, Urban Cusp, Sojourners Magazine, Christianity Today's Leadership Journal, Chronicle of Higher Education, The Huffington Post, and Slate. He is the editor of The Souls of Poor Folk, which explored new ways of considering homelessness and poverty, The Awe and The Awful, a poetry collection and Lenten Devotional, Black Theology as Mass Movement, a call to theologians to expand the reach of their theological work, and Pond River Ocean Rain, a small book about going deeper with a big God.
Chaz has taught in the College of Arts and Sciences and in the Graduate School of Education at Penn, as well as at The Lutheran Theological Seminary of Philadelphia.  He shares life with his beloved wife, Dr. Lia C. Howard and their three daughters. He sees his vocational calling to be to work for a communal increase in joy, peace, justice and love.