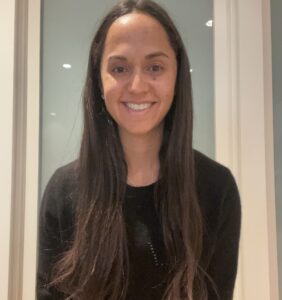 Olivia is currently a candidate for a masters program at the University of Pennsylvania in macro level social work and is a field student at the Center for High Impact Philanthropy (CHIP), where she works on program and engagement work.
She fell in love with horses at a young age, both through high level competitive sport and a genuine love of animals, and recently reached a longtime goal of representing team USA on two nations cup teams in Spain and Portugal.
Acutely aware of the privilege and opportunities she has been given, Olivia is eager to deepen her knowledge and impact in both the philanthropic and impact investing worlds. Her passion and largest area of interests include economic development, education and health initiatives for women and girls, particularly in Kenya and Pakistan. Olivia is a member of an all-female experiential philanthropy co-funding opportunity in the public health space called Maverick Collective an initiative of PSI co-founded by Melinda Gates, Her Maverick cohort will be applying a human centered design approach with a prototype called Binti Biashara to assess the needs and challenges of young mothers in Kenya. As a Colorado native, in her free time Olivia loves hiking in the mountains and cooking for her friends and family!