The ongoing Israel-Hamas war has led to a humanitarian crisis across the region, with a staggering civilian death toll that continues to rise.
This guidance focuses on how philanthropy can help alleviate the humanitarian crisis. Below are current, urgent needs and a shortlist of nonprofits/NGOs already operating in the region. We conclude with tips for effective crisis grantmaking.
Note: This guidance was published on October 25th, 2023.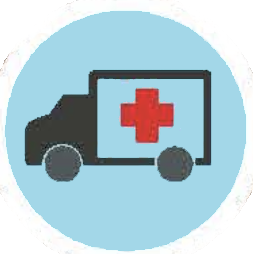 Needs
Basic needs like food, water, shelter, and fuel: More than 1 million civilians have been displaced, and supplies are difficult to transport during war. Organizations already operating on the ground are best positioned to react quickly.
Medical needs: Mass casualties and the continuing conflict are creating complex health emergencies throughout the region. Those injured and with pre-existing health conditions need urgent medical supplies and care.
Psychological needs: Psychological trauma is widespread, and mental health needs will be both acute and long-term among civilians and first-responders. Children, in particular, may require psychosocial and educational support.
Nonprofits/NGOs to consider supporting (in alphabetical order).
The following organizations were sourced from our professional contacts, people on the ground, colleagues with ties to the region, and trusted news outlets. All are expert first responders, operating in the region and with ties to smaller, local groups.
Global Giving Israel-Palestine Fund: As in any humanitarian crisis, the situation on the ground will change quickly as the conflict continues. Intermediary funds play a critical role as they pool donations from many donors and have connections to grassroots organizations, businesses, and governments. Those with existing ties to Israel and Gaza are often in the best position to help because they already bring local knowledge and networks. This particular pooled fund will help address changing needs for displaced populations in the region, including providing food and clean water, shelter and temporary housing, psycho-social and mental health support, and long-term recovery efforts.
HIAS: Based in Israel, HIAS, the world's oldest refugee organization, is providing critical emergency aid to people affected by the crisis across the region, including basic supplies, cash-based assistance, mental health and psychosocial support, child protection, and support for its local partners that are providing shelter, medical services, and legal help.
International Committee of the Red Cross: The Red Cross is working in both Israel and Gaza to dispatch medical supplies, assess and repair damage to sewage and water treatment and distribution systems, and help locate missing people and reunite them with their families if possible. Magen David Adom, the Israeli branch of the Red Cross, is operating 24 hours a day providing ambulances, paramedic services, and tested breast milk and blood where needed throughout Israel. The Palestine Red Crescent, the Palestinian branch of the Red Cross, is providing medical treatment, food, and basic supplies on the ground in Gaza and the West Bank. [Note that if its website is unavailable, donations can be directed through the international Red Cross.] 
International Medical Corps: International Medical Corps is distributing essential medicines, medical equipment and supplies to health facilities in Gaza. It is also supporting its partner organization, JDC, which is providing social services for children and youth at risk, the elderly, and people with disabilities, economic relief for Israelis in distress and small business owners in the south of the country, and psychosocial training for frontline first responders.
Medecins Sans Frontieres:  Medecins Sans Frontieres (MSF), or Doctors Without Borders, is working in Gaza and the West Bank to provide psychological and psychiatric services for people affected by violence, support for community health centers and emergency response plans, and basic health care through clinics and supporting hospitals.
NATAL: NATAL provides crisis intervention and mental health services in Israel through its helpline, clinical unit providing adults and children with individual and group treatment, and mobile unit that provides in-home treatment to people who may not be able to leave their homes or shelters due to the severity of the crisis.
NATAN: NATAN, an Israeli worldwide humanitarian relief organization, is operating medical and dental clinics for those who have evacuated southern and northern Israel in the wake of the Hamas attacks. They are also providing psychological aid in Ofakim, a town in southern Israel that Hamas infiltrated.
Save the Children: Save the Children, which has had a presence in Gaza and the West Bank since 1973, is providing psychosocial support to children in the region affected by the conflict. The organization is also preparing vital supplies and partnering with the Egyptian Red Crescent to send supplies to the Gaza strip as soon as safe passage for aid across the border is established.
Tips for effective crisis giving
Look beyond immediate needs: We are in the first phase of crisis response when the focus is on immediate relief in the form of medical care, food and water, and temporary shelter. Over time, the next phases of crisis recovery will include rebuilding infrastructure, risk mitigation, and preparedness. Philanthropic support during those later phases can have sustained impact.
Donate funds, not goods: In every disaster, people launch well-intentioned collections of food, clothing and other supplies that go to waste or worse, complicate relief efforts by taking up critical space and logistics support. In contrast, financial contributions allow organizations to shift purchases and programming as needs evolve.
Release restrictions on the use of funds: Unrestricted gifts provide the most flexibility at a time of great uncertainty.  If you've already been donating to organizations in the region, consider giving unrestricted, emergency support at this time.
Beware of misinformation: Crises are often chaotic, and it takes times to understand the situation on the ground. Before acting or sharing information, take the time to verify content and sources to avoid adding to the confusion.