The Center for High Impact Philanthropy has published the 2020 High Impact Giving Guide, designed to help donors make a difference with their philanthropic gifts.
This year we focus on four social impact areas where there is an opportunity to make a collective change: strengthening democracy in the U.S., mental health and addiction, global health, and disaster relief. The organizations featured were identified by our team and analyzed for evidence of impact and cost-effectiveness. With each opportunity, we provide background on a specific cause, a nonprofit working effectively in that space, ways to contribute financially, and additional organizations doing similar work.
Visit our site to download the PDF and find out more about increasing your impact: https://www.impact.upenn.edu/givingguide
Why These Issues? Why Now?
The issues we focus on are among the most challenging facing society, but the programs and organizations we profile demonstrate daily that positive impact can be created. Donor funds, when supporting the right efforts, can transform people's lives and communities.
Strengthening democracy
While multiple measures show that U.S. democracy is weakening, local and national organizations are shoring the underpinnings of civil society. In our High Impact Giving Guide, you'll find nonprofits that are increasing civic engagement and reinvigorating local media, two ways to rebuild the essential elements of democracy.
Mental health and addiction
Mental health and substance use disorders have an outsized impact on families and communities, yet services and treatments to address them are drastically underfunded. In our new guide, Health in Mind: A Philanthropic Guide for Mental Health and Addiction, we describe five strategies for improving mental health and addiction services at every level and stage. In our guide, we look at organizations putting those strategies into practice.
Global health
While our first two sections are focused on U.S. organizations, global health is one of the areas where needs are urgent and high impact is possible. We feature two different organizations that deliver care to communities that are isolated due to physical distance, cultural discrimination, or extreme poverty. We also feature Global FoodBanking Network, an organization addressing hunger in communities around the world by supporting local food banks.
Disaster Relief
As in past years, we've updated our Disaster Relief guidance. With climate change increasing the frequency and severity of disasters and the displacement of vulnerable populations, we discuss the importance of philanthropic support for disaster organizations that are promoting innovation, coordination, accountability, and prevention efforts, as well as long-term recovery efforts.
We are excited to once again have partnered closely with Fidelity Charitable, in addition to CCS Fundraising, to help get the word out to the widest range of donors.
Visit the site and download the PDF at https://www.impact.upenn.edu/givingguide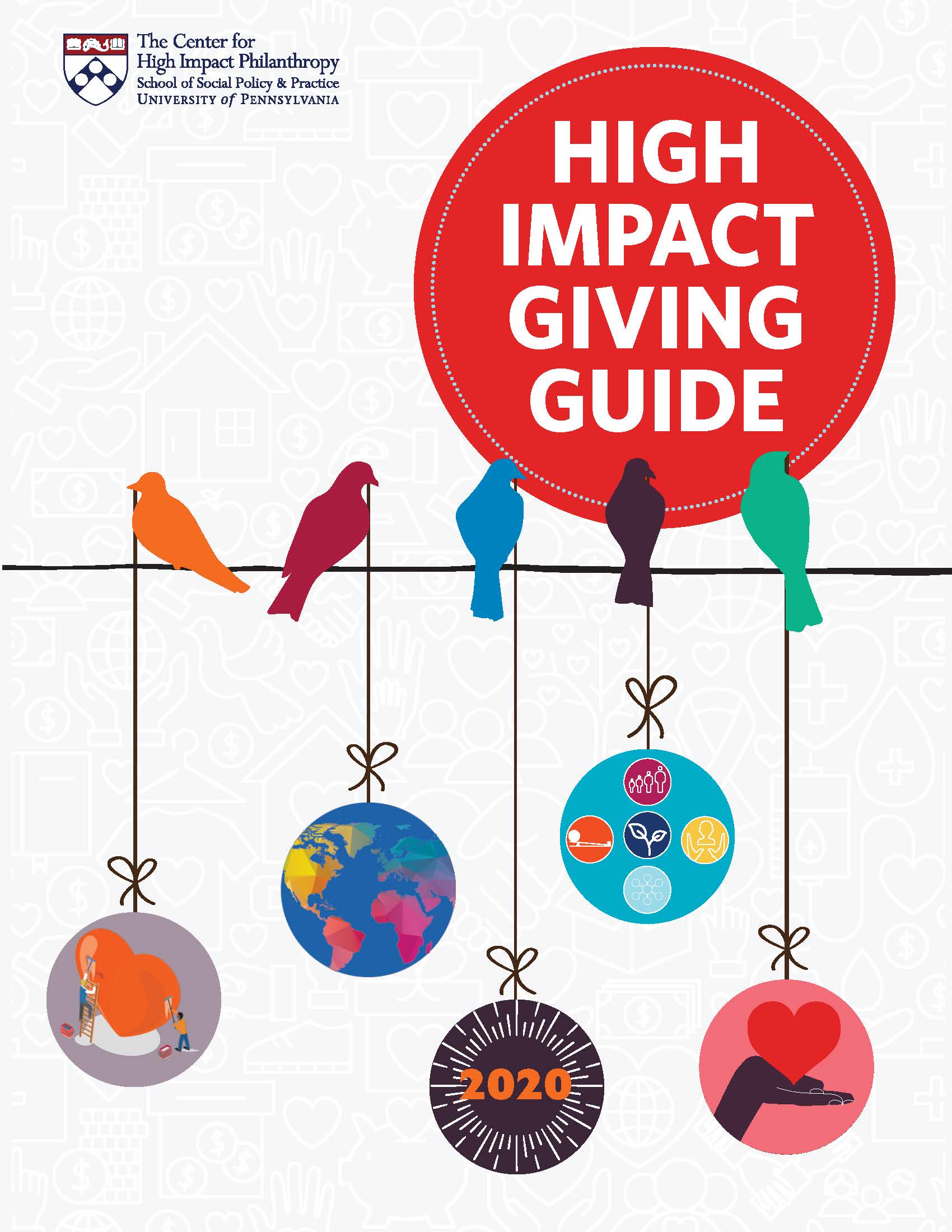 If you had $25 million to give away, who would get it?
Read what our executive director Kat Rosqueta has to say about high impact giving in the Philadelphia Inquirer on 11/28/19.