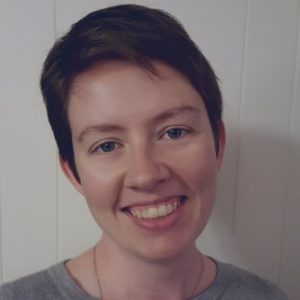 Sarah Gormley is Associate Director of Administration and Knowledge Management for The Center for High Impact Philanthropy at the University of Pennsylvania; she previously served as program manager for four years. She moved to the Center from Penn's Biomedical Graduate Studies program where she was the admissions coordinator and web manager, handling PhD admissions and maintaining the program's website.
Before coming to work at Penn, Sarah worked as an editorial assistant at the National Board of Medical Examiners and a librarian with Camden County Library system. Her passion for helping others has led her down many paths. She occasionally serves as an instructor and special project consultant for Medical Education Teaching Associates, training medical students and residents how to create safe and supportive healthcare environments for their patients. She was a staff writer for a local website (with a recurring column on volunteer opportunities in the Philadelphia area), a training consultant for Planned Parenthood, and a counselor for Women Organized Against Rape.
Sarah received two degrees at Rutgers University: a BA in American Studies from Douglass College, and an MLIS from the School of Communication, Information, and Library Studies.