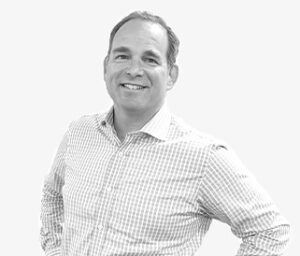 Ronald G. Albahary, CFA
Chief Investment Officer
Laird Norton Wealth Management
Ron Albahary is an instructor in the Center for High Impact Philanthropy's executive educations programs.
Ron currently serves as Chief Investment Officer (CIO) at Laird Norton Wealth Management. As the head of LNWM's Investment Strategy and Research Group, Ron determines the firm's investment strategy, and works in tandem with LNWM's client services teams to deliver investment solutions to meet each client's unique needs.
A 30-year veteran of the wealth and investment management industry, Ron has experience in all aspects of investment management: analysis, strategy, and implementation. He has served in roles working directly with clients as their advisor, leading teams of advisors, and leading the investment function with responsibility for more than $170 billion in assets under management.  Over the past decade he has focused on identifying macro themes where acute environmental and social issues intersect with the opportunity to deploy capital while seeking a risk-adjusted market rate of return.
Prior to joining LNWM in July 2021, Ron has served as CIO or CEO of boutique registered investment advisor firms focused on ultra-high-net-worth families and foundations. Notably, at as CIO of Threshold Group, he designed and executed the strategic vision to build an impact investing platform enabling Threshold Group to become the widely recognized leader in the impact investing advisory sector with nearly half of the $3.4 billion in assets in the hands of clients targeting "total portfolio activation". Earlier in his career, he held leadership positions with notable global private client institutions, including Merrill Lynch and Northern Trust Private Bank.  Ron has also been a featured speaker at many industry events and serves as a regular source and commentator for financial news media including the Wall Street Journal, Washington Post, and CNBC, among others.
Ron has a degree in economics from the Wharton School at the University of Pennsylvania and is a Chartered Financial Analyst (CFA®). He currently serves as advisor to the Center for High Impact Philanthropy at the University of Pennsylvania.