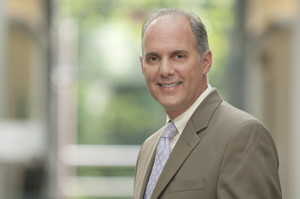 Paul Heller is a Senior Fellow with the Center for High Impact Philanthropy. His efforts are currently focused in the areas of mental health and addiction. He has also supported a number of other initiatives at the Center including strategy, marketing, web and philanthropic opportunities relative to targeted issue areas.
Paul retired from Vanguard in 2016 after 31 years, including his final ten years as a Managing Director, and member of the senior leadership team. Paul led Vanguard's individual business, overseeing the efforts of 6,000 Vanguard employees with responsibility for serving seven million clients with $1.5 trillion in assets. Prior to that role, Paul led Vanguard's Information Technology Division as the firm's Chief Information Officer.
In addition to his senior leadership, business and IT roles, Paul sponsored many of Vanguard's philanthropic efforts over the course of his career, including overseeing Vanguard's efforts with the United Way and other nonprofit organizations. Paul led Vanguard's philanthropic strategy team and served on Vanguard's Foundation Board, and has been involved with Vanguard Charitable, which has granted over $15 billion since its inception in 1997. He's been active with numerous nonprofits over the years in a number of capacities, including Bryn Mawr Rehab, Paradise Farms, and the United Way. He currently serves on the board of Mental Health Partnerships.
In addition to his work in the social sector, Paul advises a number of start-ups, each of which shares a mission oriented approach to business, including:
SHIFT provides a set of digital tools that enable more effective cultural transformations and team effectiveness. SHIFT helps companies, large and small, transform their cultures, bring out the very best of each team, and position leaders for greater success.
RentCheck fosters transparency and security in the residential real estate market by enabling landlords and residents to standardize move-in and move-out inspections and streamline the security deposit process, all via an easy to use mobile based application.
SMBX (The Small & Medium Business Exchange) is the world's first Small Business Bond™ exchange. The SMBX marketplace connects the best small businesses with people who want to invest in them, allowing both businesses and consumers to achieve higher rates of return and greater alignment around shared goals.