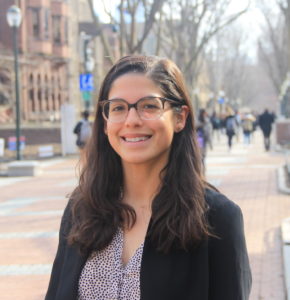 Melissa is an Applied Research Analyst at the Center for High Impact Philanthropy (CHIP), focusing on the Talent for Giving project.
Her previous experiences include working as a Research Project Coordinator at Northwestern University's School of Education and Social Policy, and as an Academic and Research Specialist at University of Chicago's Booth School of Business.
Melissa earned her B.A. in Psychology from Loyola Marymount University, and her M.S. in Education at the University of Pennsylvania's Graduate School of Education. She volunteers at the Centro de Cultura, Arte, Trabajo y Educación as a high school mentor and faculty.