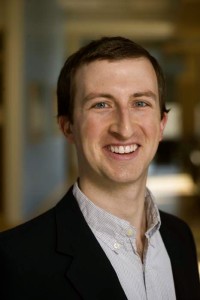 Kyle Sherman is a Director at the DeBoer Foundation, Inc. Formerly a Social Impact Fellow at the Center for High Impact Philanthropy, his work covered a range of topics, notably, effective philanthropy practices within global health and international development.
Previously, Kyle worked for the Bill & Melinda Gates Foundation's Charitable Sector Support team, providing and developing in-depth analyses of internal and external enterprises, with the goal of unlocking more resources and knowledge for good works around the world. As a graduate student, he helped VillageReach create a monitoring and evaluation system for a pharmaceutical supply chain management initiative across Malawi. He has also spent time at the CarMax Foundation, the Virginia Department of Health, and as an English teacher and community health educator in rural Mexico.
Kyle received a BS in Biology from Davidson College, and he holds an MPH and an MBA from Johns Hopkins University's Bloomberg School of Public Health and Carey Business School, respectively.