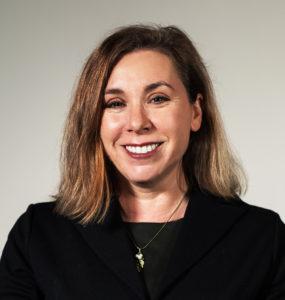 As Director of Knowledge Management and Marketing, Kelly oversees admissions and management for High Impact Philanthropy Academy, as well as CHIP's marketing, communications, editorial, and digital platforms.
Kelly joined CHIP from the Wharton School, where she served in varied roles as Wharton Alumni Magazine editor, Associate Director of Publications, and most recently Senior Content Producer in Wharton Marketing and Communications, where she managed website content strategy. Her work at Wharton was honored with two CASE (Council for Advancement and Support of Education) Circle of Excellence Gold awards, a CASE DII Accolades Gold, a College & University Public Relations and Associated Professionals Silver Award, and a Wharton Spot Award "for exhibiting the School's Guiding Principles, going above and beyond, or for making Wharton a better place to work." Prior to joining Penn, she was managing editor for content at the late e-commerce pioneer, CDNOW, and a senior and web editor at several trade magazines.
She earned a Master of Liberal Arts degree from the University of Pennsylvania and a BA from Johns Hopkins University. When at home, she wrangles two teen children and two dogs, all of whom inspire her as an author of four books for children, writing as Kell Andrews.