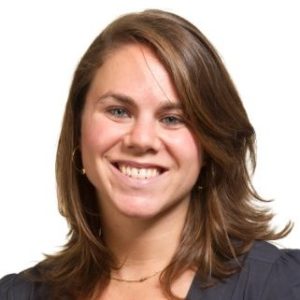 Kate Barrett is the Senior Manager of Community Affairs at the Campbell Soup Company and Vice President of the Campbell Soup Foundation. Formerly a Project Director at the Center for High Impact Philanthropy, Kate was responsible for overseeing the research and writing of The XX Factor: A Comprehensive Framework for Improving the Lives of Women and Girls. In a previous role at the Center, she was a Project Manager and Analyst, and led the research and production of our guide, High Impact Philanthropy to Improve Teaching Quality.
Previously, Kate worked as a Business Analyst and a Senior Associate at McKinsey & Company, and as Director of Content Solutions at CorpU.
Kate earned her MBA from The Wharton School, and holds a BA in Community Health from Brown University.