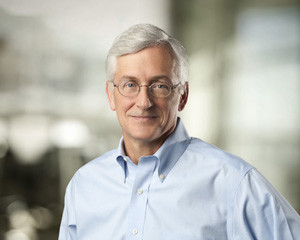 Richard 'Dick' Henriques is a Senior Fellow at the Center for High Impact Philanthropy and Wharton Social Impact Initiative. In that role, he leads the Center's work to develop practical guidance on how to deploy capital, alongside grants, to achieve philanthropic goals. He was the lead author of the Center's paper, Program-Related Investments: Is There a Bigger Opportunity for Mission Investing By Private Foundations? and served on the research advisory board for Aligning Equity (working title), the Center's joint initiative with Tara Health Foundation and Wharton Social Impact Initiative examining current gender lens investing opportunities in public equity.
Prior to his appointment at Penn, Dick served as the CFO of the Bill & Melinda Gates Foundation. While at the foundation, he grew the portfolio of Program Related Investments (PRIs) from $50 to $700 million by leveraging the foundation's balance sheet to make debt and equity investments and issue guarantees to further the foundations priorities in global health, global development, and U.S. education. In addition, as a member of the foundation's leadership team, he oversaw the transformation of the foundation's grants, contracts, strategy review, program measurement and evaluation processes to focus more consistently on measurable outcomes. Before serving as the CFO at the Gates Foundation, Dick served as Senior Vice President of Finance and Corporate Controller at Merck & Co. He currently serves on several nonprofit and for-profit boards.
Dick received an M.B.A. from The Wharton School of the University of Pennsylvania, and also received his B.A. from Penn.