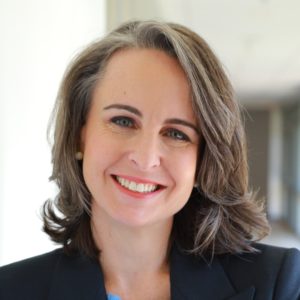 Carra Cote-Ackah is a senior fellow at the Center for High Impact Philanthropy. She teaches in the Center's executive education programs and serves as an advisor for work in impact investing, family philanthropy, environmental issues and other areas of expertise. She was a co-author of the Center's paper, Program-Related Investments: Is There a Bigger Opportunity for Mission Investing By Private Foundations? and has co-authored several Center reports on U.S. domestic issues.
Carra presently serves as Head of Philanthropy Engagement and Legacy Planning at Goldman Sachs. In this role, she leads the firm's comprehensive philanthropic strategic offering and customized educational programs to support multigenerational legacy and stewardship.
She also serves as Chair of The Surdna Foundation (a family foundation with over $1 billion in assets), which aims to foster and just sustainable communities in the U.S. She is a member of Young Presidents' Organization (YPO), a global leadership network.
Previously, Carra served as Executive Director of Vanguard's global Community Stewardship corporate team and President of the Vanguard Group Foundation, which support vibrant, healthy communities and corporate engagement. She also has served as a Program Officer at the Robertson Foundation (a family foundation with over $1 billion in assets), covering social issues such as education and youth development, and environmental sustainability. She has also worked with numerous nonprofits, family foundations, corporate and public agencies on environmental, social and governance issues.
She holds a Bachelor of Science, summa cum laude, in psychology and child development from Vanderbilt University. She holds a M.A. in liberal studies (specialization in public policy and racial disparities) from Duke University. She received her M.B.A. from The Wharton School, University of Pennsylvania, where she was also awarded the Morgenthau Public Administration Fellowship in support of excellence in public interest and public policy.
Carra and her husband live in Bryn Mawr, PA, with their three children. She is also active within her family's business, the Cote Family Companies, which has lodging, hospitality, and recreational holdings in Arizona and Minnesota.