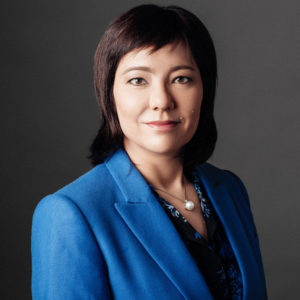 Barbara Ricci is a senior advisor on behavioral health for the Center for High Impact Philanthropy in the School of Social Policy & Practice at the University of Pennsylvania.  She brings deep experience working with mental health nonprofit organizations and also draws upon her 30+ year career with global financial services firms.
While Board President of the NYC Metro affiliate of NAMI (National Alliance on Mental Illness), her determination to fight stigma around mental health concerns led her and her team to create the #IWILLLISTEN mental health campaign. The campaign inspired advocacy events at colleges and universities across the US, workplaces including American Express, and cities such as Philadelphia. #IWILLLISTEN won eleven national and global advertising awards in 2015 and 2016.
In 2015 she conceived of, organized, and led the inaugural CEO Summit on Mental Health in the Workplace at the NYSE, and hosted a second CEO Summit in 2016; attendees of the events included Fortune 100 CEOs. She was one of the authors of a toolkit for business leaders called Working Well: A Toolkit for Employers, and spoke at the White House, under President Obama's administration, regarding workplace mental health.
She served as a founding member of NYC's Department of Health and Mental Hygiene's Executive Council for the Regional Planning Consortium which focused on the transition from fee-for-service healthcare to value-based Medicaid managed care.
While Board Director at NAMI (National), she chaired their Policy Committee and served as Treasurer. She has authored or co-authored articles in journals such as the Harvard Business Review and Psychiatric Services. She earned her Executive Masters in Public Administration from New York University's Robert F. Wagner Graduate School of Public Service in 2019.