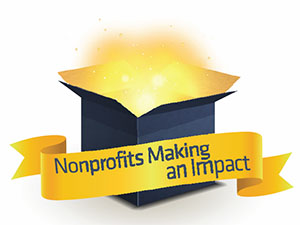 Addiction treatment programs that help women address challenges of pregnancy or caring for children achieve markedly better outcomes: increased abstinence from alcohol and illicit drugs, fewer days experiencing mental health symptoms, and healthier results for their children. Here's one program that provides childcare and family support to ensure women stay in treatment for as long as clinically necessary, resulting in better outcomes for both mother and child.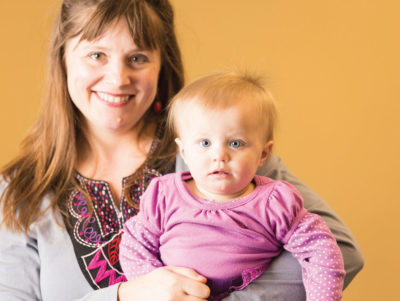 What It Does
At this Milwaukee, WI-based treatment center, more than 80% of women have endured trauma such as physical or childhood sexual abuse. Many clients also face the challenges of low education, high unemployment, and frequent homelessness. Meta House's residential program provides comprehensive services such as education on the effects of drug and alcohol use, individual and group therapy, prenatal care, and vocational training. The program helps women and their kids heal together by housing clients' children onsite and providing both parenting programs as well as youth-related services such as a nursery and family play therapy.
Meta House served 502 women and 264 children in 2017. Of those women, 50% had used heroin and/or other opioids in the 30 days prior to admission. To address a rising burden of opioid addiction, Meta House has a nurse onsite who helps women with withdrawal management, often coordinating and monitoring medication-assisted treatment, an evidence-based way to treat substance use disorders. The nurse also educates mothers on caring for newborns who are withdrawing from opioids after birth.
How Effective Is It
In 2015, only 44.2% of women discharged from long-term residential treatment nationwide had completed their treatment. In comparison, according to Meta House's most recent external evaluation, 71% of its residential clients completed the program, as defined by national treatment guidelines. Research shows that pregnancy and lack of on-site childcare at addiction treatment facilities make women more likely to drop out of treatment, a fact that most treatment programs do not address. Meta House was one of the first programs in the country to allow clients' children to stay with them onsite, and continues to be one of only a few to do so. Babies born to such program participants are also 73% less likely to be born premature and 84% less likely to have a low birth weight, compared to similar babies whose mothers use illegal drugs during their pregnancies.
How You Can Help
Research shows that women who complete at least 90 days of treatment are significantly more likely to stay sober long-term than women who complete fewer days. However, public insurance does not always reimburse the full 90 days, even when treatment plans recommend it. Meta House works with 10 different sources of county, state, and federal funding to cover, at most, 86% of client treatment costs. Private donations can leverage government investment and ensure better outcomes by allowing clients to remain in treatment until they and their families are ready to successfully transition out. Three months of treatment for a pregnant mother, newborn and additional young child costs an average of $3,350 in private, philanthropic funds. About $500 covers three months of individual counseling sessions for a woman, and $75 covers one month of career services. Donate any amount at https://metahouse.org/.
Personalize This Project
To find similar family-centered treatment programs in your community, see grantees from the Substance Abuse and Mental Health Services Administration's Services Grant Program for Residential Treatment for Pregnant and Postpartum Women (PPW). The federal government recognizes these as high-quality programs. Look for programs with comprehensive family care services, such as safe housing for women and children; parenting coaching; services for children (e.g., play therapy, academic assistance); and a focus on addressing trauma.