The Center for High Impact Philanthropy partnered with The University of Pennsylvania's One for the World Undergraduate Chapter to host The Life You Can Save's Giving Games project. This event featured presentations of three nonprofits, their work and impact evidence. After discussions about each organization's effectiveness and applied principles of informed giving, attendees were provided $10 to donate to the nonprofit they chose.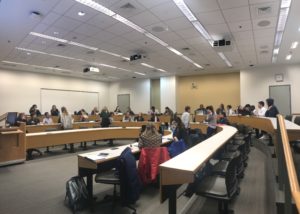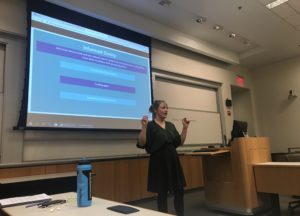 Kelly Andrews, CHIP's Director for Knowledge Management and Marketing, said, "Kathryn and the Giving Game gave us a chance to see high-impact thinking happen in real time. Penn students are already so engaged in the community and the world, and we're impressed with the way One for the World directs student engagement towards long-term giving that can make a bigger difference. You don't need to run a foundation to have an impact—you just need to begin."
Read more on The Life You Can Save's blog.