Faculty Who Are Experts in Their Fields
Our faculty are recognized thought leaders in the philanthropic and social impact sectors. Their diverse experiences and training integrate knowledge for real-world social change. See below for a list of faculty members that have participated in past sessions of this course.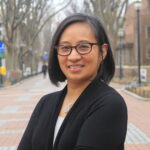 Katherina M. 'Kat' Rosqueta is the founding executive director of the Center for High Impact Philanthropy, the only university-based center with a singular focus on philanthropy for social impact. She leads a multi-disciplinary team that builds practical knowledge on how philanthropy can do more good. As adjunct faculty at the University of Pennsylvania's School of Social Policy & Practice (SP2), she serves as faculty director for a highly-rated course on social impact, the first of its kind open to graduate students of all 12 of Penn's schools. She also leads a team of center directors, advisors, and key Penn faculty to teach and coach families, individual donors, and other philanthropic leaders on how to apply the principles of high impact philanthropy to their giving.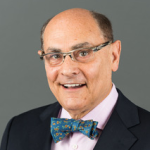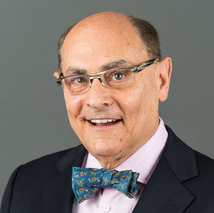 Richard Marker is faculty co-director for executive education programs at the Center for High Impact Philanthropy. Marker has been in the philanthropy world for many years: as CEO of a major foundation, a trustee of several others, and a speaker to foundations, wealth management firms, and philanthropy conferences in 39 countries.
In his work as a philanthropy advisor and co-principal of Wise Philanthropy™, Marker works with large and small foundations as well as individual philanthropists. His distinctive approach to funder strategy is now utilized by many in the field. He specializes in inter-generational issues and succession, aligning focus, policy, and funding priorities, and in working with boards on developing successful decision-making strategies. He also coined the term "philanthro-ethics" reflecting his expertise in ethics for the funder and grantmaking field.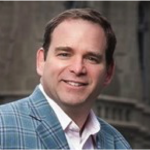 Ron Albahary is an instructor in the Center for High Impact Philanthropy's executive education programs and currently sits on the industry advisory board for Aligning Equity (working title), the Center's joint initiative with Tara Health Foundation and Wharton Social Impact Initiative examining current gender lens investing opportunities in public equity. He is the Chief Investment Officer at Threshold Group, a multi-family office with a history of considering impact alongside financial investment. Ron 'wakes up every morning with a passion for creating innovative investment solutions that protect investors from emotions that can drive their decision-making regarding their wealth and, in turn, can help maximize the chances of achieving their goals'. Ron also serves on the Threshold Group Executive Committee, which oversees company operations and strategy.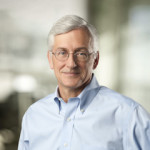 Richard 'Dick' Henriques is a Senior Fellow at the Center for High Impact Philanthropy and Wharton Social Impact Initiative. In that role, he leads the Center's work to develop practical guidance on how to deploy capital, alongside grants, to achieve philanthropic goals. He was the lead author of the Center's paper, Program-Related Investments: Is There a Bigger Opportunity for Mission Investing By Private Foundations? and served on the research advisory board for Aligning Equity (working title), the Center's joint initiative with Tara Health Foundation and Wharton Social Impact Initiative examining current gender lens investing opportunities in public equity. Prior to his appointment at Penn, Dick served as the CFO of the Bill & Melinda Gates Foundation.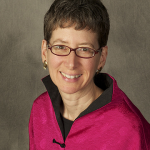 Mirele B. Goldsmith launched her evaluation practice in 1998, just as interest in evaluation began to skyrocket among funders.  She recognized that funders are the primary consumers of this service, yet few know enough about the choices involved to set appropriate expectations of evaluation.  This realization led to Mirele's first course for funders about how to be informed consumers of evaluation services.  Since then she has taught at the Academy for Funder Education at New York University, the Milano School of New School University as well as at the MicroEdge Solutions Conferences, Institute for Philanthropy, and Grant Managers Network, among others.
Mirele helps donors and grantees to use the tools of evaluation to improve programs. With many years of experience in the trenches as a non-profit manager, she adapts the evaluation process to fit real-world time and resource limitations.  She is proud to be known as the "user-friendly" evaluator.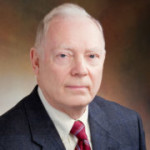 Donald W. Kramer is chair of the Nonprofit Law Group at the Philadelphia law firm of Montgomery, McCracken, Walker & Rhoads, LLP. Mr. Kramer has more than 40 years of experience dealing with the concerns of nonprofit organizations, not only as a lawyer, but also as a teacher, writer, publisher, and board member. Mr. Kramer is editor and publisher of Don Kramer's Nonprofit Issues®, a national electronic newsletter of "Nonprofit Law You Need to Know" (www.nonprofitissues.com), which he started at Montgomery, McCracken in 1989.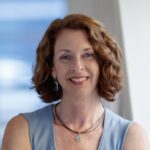 Ruth Shaber, M.D., founder and president of Tara Health Foundation, started her career in 1990 as an obstetrician and gynecologist at the Kaiser Permanente South San Francisco Medical Center. She served as chief of Obstetrics and Gynecology from 1997 to 2003 and spent six years as director of Women's Health for the Northern California division of Kaiser Permanente. She is the founder of the Women's Health Research Institute in Kaiser Permanente's Northern California region. Ruth was medical director at the Kaiser Permanente Care Management Institute (CMI) from 2007 to 2012. At CMI she worked with Kaiser Permanente's regional and national leaders to apply the best evidence-based and successful systems approaches to create reliable clinical performance.
Admissions and Program Team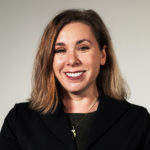 Kelly Andrews is Director of Knowledge Management and Marketing, managing CHIP's marketing, communications, editorial, digital platforms, and educational programs.
Kelly joined CHIP from the Wharton School, where she served in varied roles as Wharton Alumni Magazine editor, Associate Director of Publications, and most recently Senior Content Producer in Wharton Marketing and Communications, where she managed website content strategy. Her work at Wharton was honored with two CASE (Council for Advancement and Support of Education) Circle of Excellence Gold awards, a CASE DII Accolades Gold, a College & University Public Relations and Associated Professionals Silver Award, and a Wharton Spot Award "for exhibiting the School's Guiding Principles, going above and beyond, or for making Wharton a better place to work." Prior to joining Penn, she was managing editor for content at the late e-commerce pioneer, CDNOW, and a senior and web editor at several trade magazines.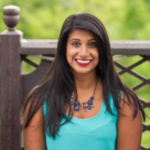 Neha Butala is the Associate Director of Engagement and Learning at the Center for High Impact Philanthropy (CHIP). She is currently leading the Talent For Giving project to create informed guidance for funders on organizational staffing strategy, ultimately enabling them to be more intentional and impactful with their giving.
Prior to joining CHIP, Neha worked as a Senior Program Analyst for the Office of the Special Inspector General for Afghanistan Reconstruction (SIGAR) where she evaluated U.S. reconstruction programs across federal agencies for results and effectiveness and contributed to 8 published audit reports.