The Center for High Impact Philanthropy and Penn's School of Social Policy and Practice are proud to present the inaugural Franklin SP2 Social Innovation Prize. The Franklin Prize is a cash prize awarded to the team of students that best develops the most promising and innovative project addressing an issue area in the SP2 Penn Top 10. On May 12, the six teams presented their projects in a live pitch competition held at the Pennovation Center, and the winner was decided by our panel of esteemed experts in the social innovation, impact and justice worlds.
The winner of the inaugural Franklin SP2 Social Innovation Prize is
Fresh Box!
Team members Lauren Kruglinski (NPLD, 2018), Robin Kendall (MBA, 2018), and Benjamin Young (BS College of Arts and Science, 2018) impressed the judges with their innovation solution to urban food deserts in Philadelphia and surrounding areas.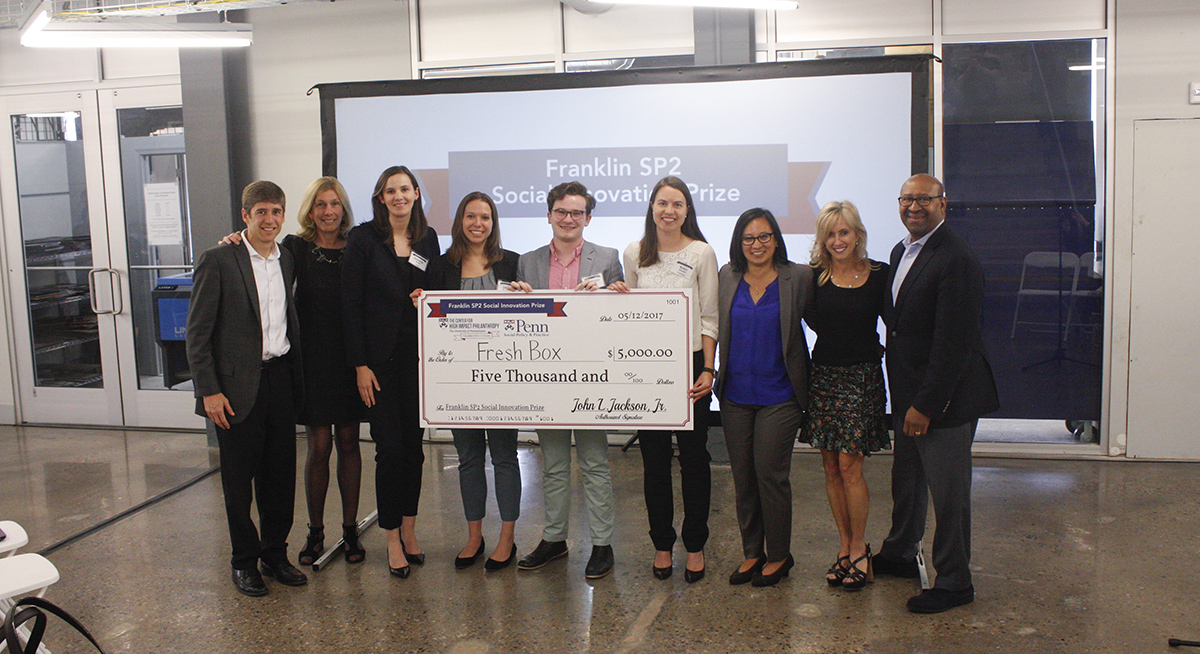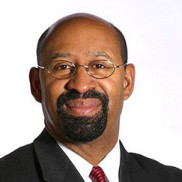 Michael Nutter
Former Mayor, City of Philadelphia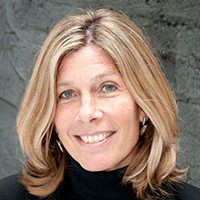 Nadya Shmavonian
Director, Nonprofit Repositioning Fund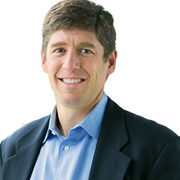 Marc Singer
Managing Partner, Osage University Partners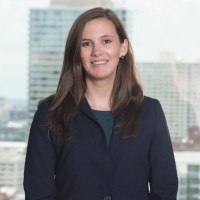 Danielle Wolfe
Executive Director, M. Night Shyamalan Foundation
Competing Teams:
Click to learn why each team chose the topic they are working on.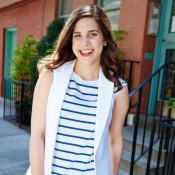 Katlyn Grasso, W'15
Recipient of the inaugural President's Engagement Prize, Founder and CEO of GenHERation
Katlyn will give a keynote address about her own path to social impact.