Sunday, October 21st - 23rd
All Day
Details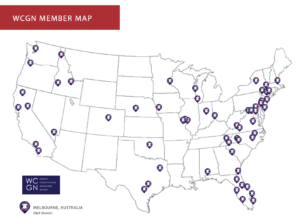 Women's Collective Giving Grantmaking Network (WCGN) is one of the largest networks of women-powered collective giving grantmaking organizations, representing 60 organizations in 28 states and Australia. Members of WCGN have granted more than $100 million to nonprofits throughout the country.
Every 18 months, WCGN convenes an exciting educational conference and celebration of women's collective giving grantmaking hosted by a member organization in its own hometown. This year, Impact100 is hosting the 2018 WCGN Conference in Philadelphia from Sunday, Oct 21 through Tuesday October 23. The theme is "We the Women – Changing the Face of Philanthropy."
Kat Rosqueta, Executive Director of the Center for High Impact Philanthropy, gave the opening keynote "Amplify the Money You Give" on Monday, October 22.