Executive Education Programs
Building on ten years pioneering work to help funders worldwide achieve greater social impact, the Center for High Impact Philanthropy (CHIP) offers its Funder Executive Education Program for philanthropists and foundation professionals at the University of Pennsylvania's Philadelphia campus. Beginning in 2017, we also offer a program for wealth managers and philanthropic advisors. See more information on the two programs below.
For more details email impact@sp2.upenn.edu or fill out the application below.
For more information about custom engagements, please contact Anne Ferola at aferola@upenn.edu.
Funder Executive Education
Enroll for 2017: September 11-15
Utilizing proven philanthropy education models and CHIP's distinct methodology, this program is geared toward philanthropists, trustees, family members, and foundation professionals. All students should share a desire to integrate high impact thinking into their philanthropic activities.
Along with future sessions, this course will accrue credit toward a University of Pennsylvania Executive Certificate in High Impact Philanthropy. 
Advising Clients in High Impact Philanthropy
Enroll for 2017: June 12-14
Based on the content of our highly-rated Funder Executive Education program, this course is designed for wealth managers, family office professionals, and philanthropy advisors. Students will explore the strategies behind high-impact philanthropy and learn how to apply them from the unique perspective of an advisor. Participants will leave with tools and resources in philanthropic decision-making that can be immediately put to use with your clients.
For more information on this program, please email impact@sp2.upenn.edu.
Registration and Application Information
Admission to this program is determined in consultation with the faculty directors. To request admission, please compete the application form at the bottom of this page, and our team will contact you regarding next steps.
We are expecting high demand for this session, but will be keeping the program small to allow program faculty to build an appropriate class and customize certain modules to address the goals and perspectives of admitted students. Therefore, late cancellations become very costly to the program. Executive education students who previously accepted their place in the program, but must cancel less than a month before the program have the option to apply a portion of their registration fee to a future session.
Registration Rates
Funder Executive Education Program
DISCOUNTS
Early bird registration: $6,250
Penn Alumni registration: $5,000
Wealth Manager Education Program
DISCOUNTS
Early bird registration (until May 1): $3,750
Penn Alumni registration: $3,500
We encourage more than one person to attend from the same family or organization. Please contact our office for available group rates.
Program Faculty
Our faculty are recognized thought leaders in the philanthropic and social impact sectors. Their diverse experiences and training integrate knowledge for real-world social change.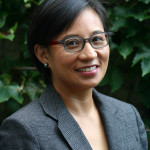 Katherina M. 'Kat' Rosqueta is the founding executive director of the Center for High Impact Philanthropy and adjunct faculty of the School of Social Policy & Practice (SP2) at the University of Pennsylvania.
She speaks frequently on social impact management and philanthropy, and her work and comments have been cited in numerous publications, including the New York Times, Forbes, Money Magazine, and the Wall Street Journal. She serves as faculty director for a highly-rated cross-disciplinary graduate course at the University of Pennsylvania. She has lectured at the Wharton Business School, Stanford Graduate School of Business, University of California Haas School of Business, and the University of San Francisco's Institute for Nonprofit Organization Management.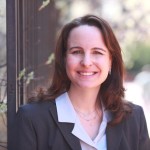 Carra Cote-Ackah is Vanguard's Executive Director of Community Stewardship. She leads the Vanguard Gives Back community service activities, including its employee giving efforts, volunteer initiatives, and a new philanthropic impact program focused on early childhood.
She is a Senior Fellow at the Center, continuing as faculty in the Center's educational programs and serving as an advisor for their work in impact investing, family philanthropy, environmental issues and other areas of expertise.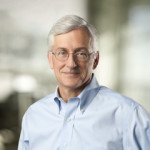 Richard 'Dick' Henriques serves as a Senior Fellow at the Center for High Impact Philanthropy, having recently retired as the CFO of the Bill & Melinda Gates Foundation. He leads the Center's work to develop practical guidance on how to deploy capital, alongside grants, to achieve philanthropic goals, with an initial focus on how foundations and other philanthropic funders can leverage PRIs (program-related investments).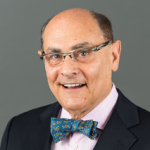 Richard Marker is faculty co-director for executive education programs at the Center for High Impact Philanthropy. Marker has been in the philanthropy world for many years: as CEO of a major foundation, a trustee of several others, and a speaker to foundations, wealth management firms, and philanthropy conferences in 39 countries.
In his work as a philanthropy advisor and co-principal of Wise Philanthropy™, Marker works with large and small foundations as well as individual philanthropists. His distinctive approach to funder strategy is now utilized by many in the field. He specializes in inter-generational issues and succession, aligning focus, policy, and funding priorities, and in working with boards on developing successful decision-making strategies. He also coined the term "philanthro-ethics" reflecting his expertise in ethics for the funder and grantmaking field.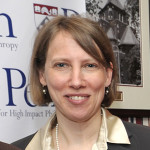 Katherine (Kate) H. Hovde is a senior advisor in education issues for the Center for High Impact Philanthropy in the School of Social Policy & Practice at the University of Pennsylvania. She has particular expertise in education policy, program design, and evaluation, both in the U.S. and abroad. In her role at the Center, she serves as point person for a broad set of partnerships with education researchers, funders, and leading nonprofit organizations, and leads Center efforts to synthesize and communicate research and other evidence on effective models for donors seeking to improve student outcomes.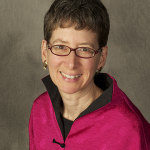 Mirele B. Goldsmith launched her evaluation practice in 1998, just as interest in evaluation began to skyrocket among funders.  She recognized that funders are the primary consumers of this service, yet few know enough about the choices involved to set appropriate expectations of evaluation.  This realization led to Mirele's first course for funders about how to be informed consumers of evaluation services.  Since then she has taught at the Academy for Funder Education at New York University, the Milano School of New School University as well as at the MicroEdge Solutions Conferences, Institute for Philanthropy, and Grant Managers Network, among others.
Mirele helps donors and grantees to use the tools of evaluation to improve programs. With many years of experience in the trenches as a non-profit manager, she adapts the evaluation process to fit real-world time and resource limitations.  She is proud to be known as the "user-friendly" evaluator.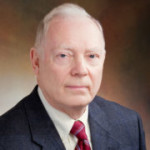 Donald W. Kramer is chair of the Nonprofit Law Group at the Philadelphia law firm of Montgomery, McCracken, Walker & Rhoads, LLP. Mr. Kramer has more than 40 years of experience dealing with the concerns of nonprofit organizations, not only as a lawyer, but also as a teacher, writer, publisher, and board member. Mr. Kramer is editor and publisher of Don Kramer's Nonprofit Issues®, a national electronic newsletter of "Nonprofit Law You Need to Know" (www.nonprofitissues.com), which he started at Montgomery, McCracken in 1989.